LOOK: Trump had trouble doing the ASEAN hand link for photo op
United States President Donald Trump had a bit of trouble trying to do the ASEAN hand link for a photo op at the Association of Southeast Asian Nations (ASEAN) Summit on Monday.
Trump cannot seem to figure out which hand he has to use to join hands with the leaders beside him.
Take a look at his attempts in this series of photos from ABS-CBN News.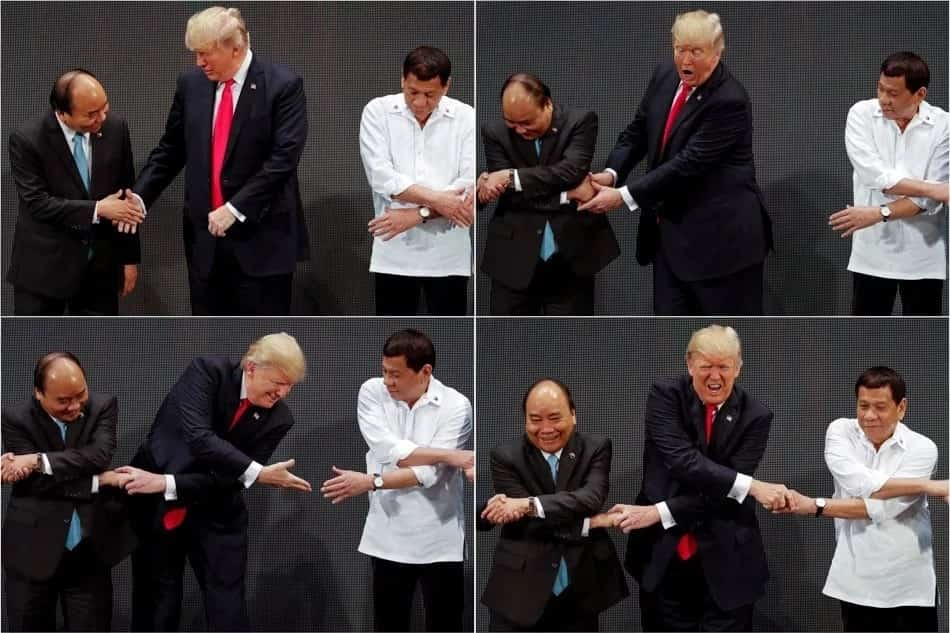 First, Trump mistakenly took the hand of Vietnam Prime Minister Nguyen Xuan Phuc with his right hand when he's supposed to use his left hand instead.
Then he tried holding Nguyen's hand with both hands, resulting to a broken lineup.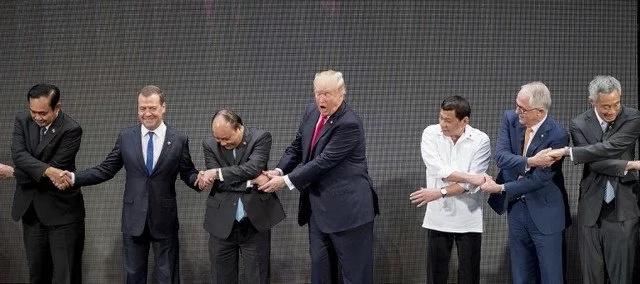 The handshake chain is a traditional photo op for ASEAN leaders and their guests. It was meant to showcase the unity of Southeast Asian countries and their allied nations.
Eventually, Trump realizes his mistake and crossed his arms to join hands with Nguyen on his right and President Duterte on his left.
Also failing to do the ASEAN chain properly is Russian Prime Minister Dmitry Medvedev, who didn't cross his arms.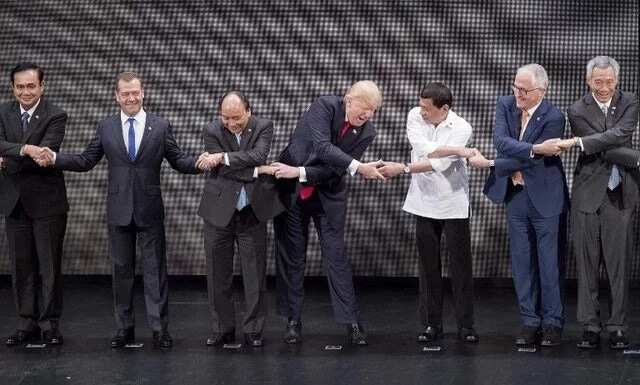 Source: KAMI.com.gh