According to a report by 3qds.com, Simon Cowell have been stretchered out of his mansion with a brace on his neck.
He was brought to the hospital and his condition got stable.
It is said that he fainted and fell down the stairs.
A source close to Simon said: "It's been a scary morning.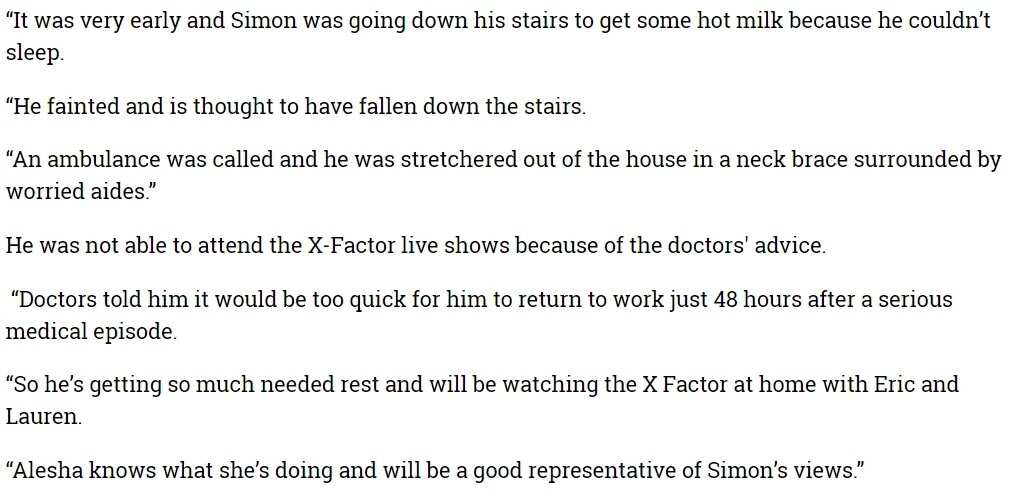 Source: Kami.com.ph