Juan Sarte explained line-cutting story at airport involving Angelica Panganiban but their accuser fired back
- A netizen named JC Valenzuela accused Angelica Panganiban, Jing Monis and Juan Sarte of cutting the line in immigration
- Juan Sarte took to social media to explain their side of the story
- However, JC also had a response to Juan's explanation
Makeup artist Juan Sarte III explained his side of the story after he, Angelica Panganiban and Jing Monis were accused by a netizen of cutting the line at an airport's immigration area.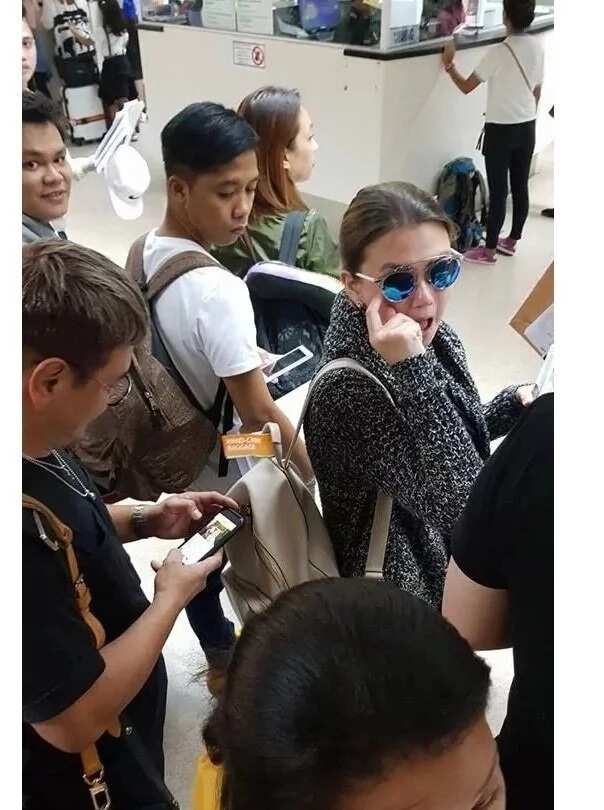 KAMI learned about Juan's response to netizen JC Valenzuela's accusation from Fashion Pulis.
According to Juan, he was in front of JC in the line at the airport.
However, Jing and Angelica were queuing at a different line.
Juan then told Jing and Angelica to go in front of him since his queue got shorter as six people left the line.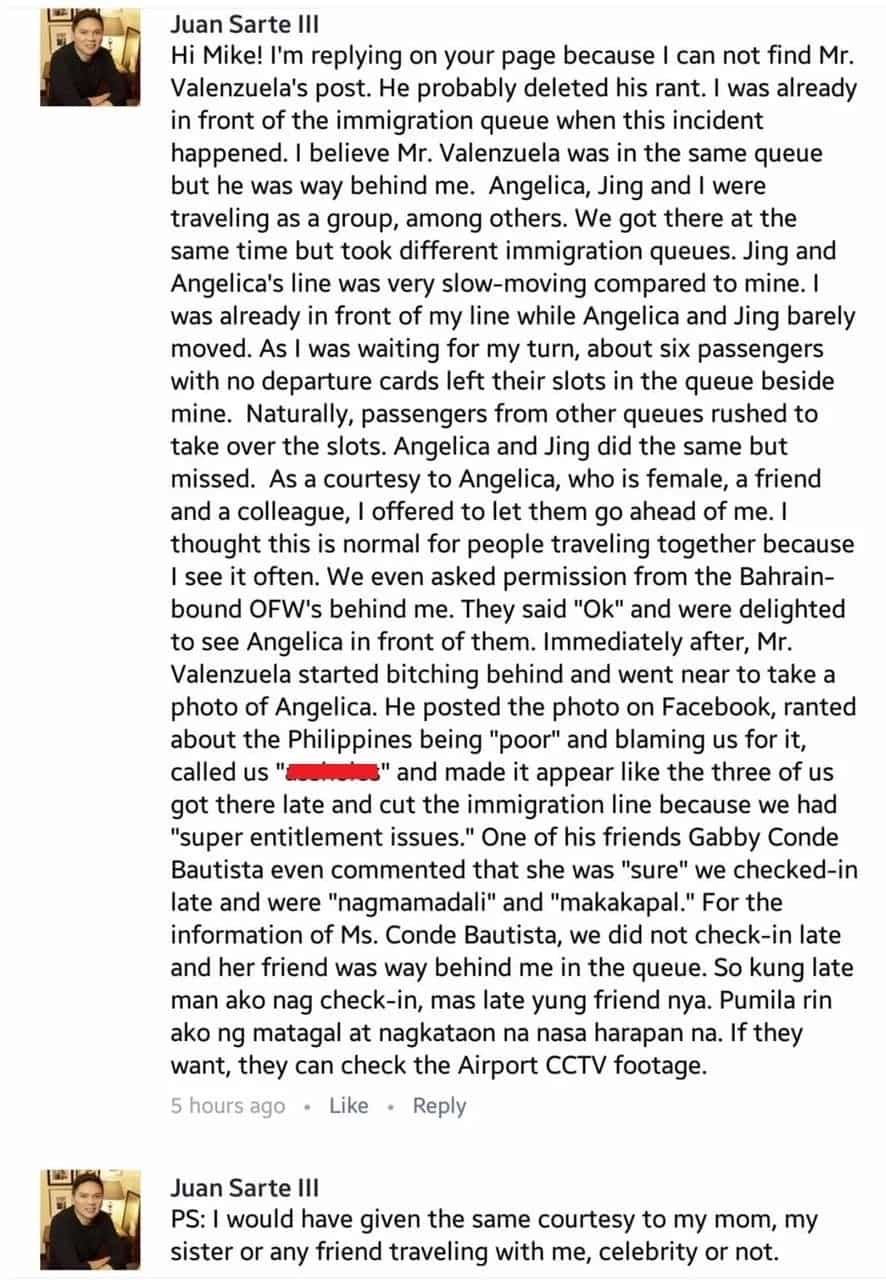 JC responded to Juan's explanation, saying that they cut the line twice and that it is inappropriate to separate lines only to convene later when one of them gets close to the counter.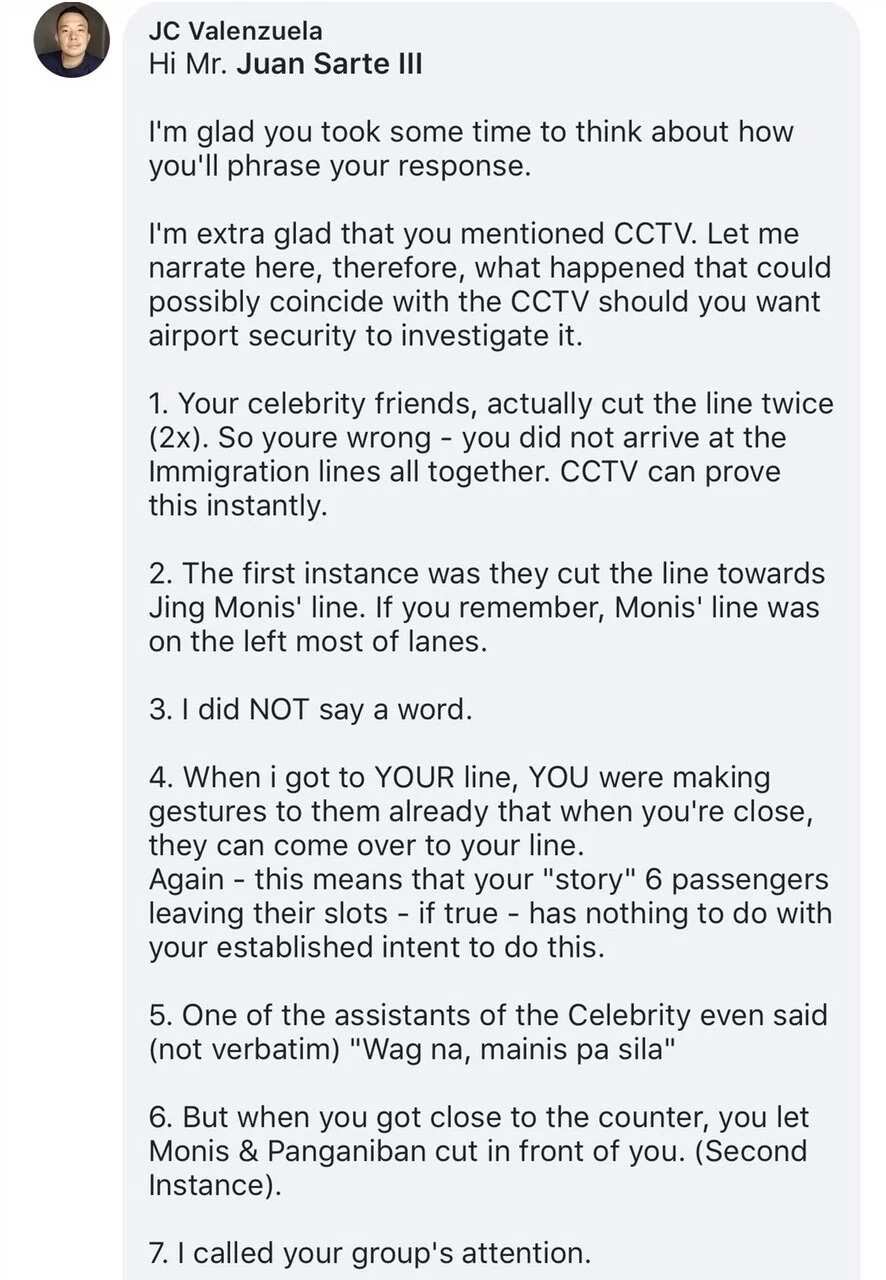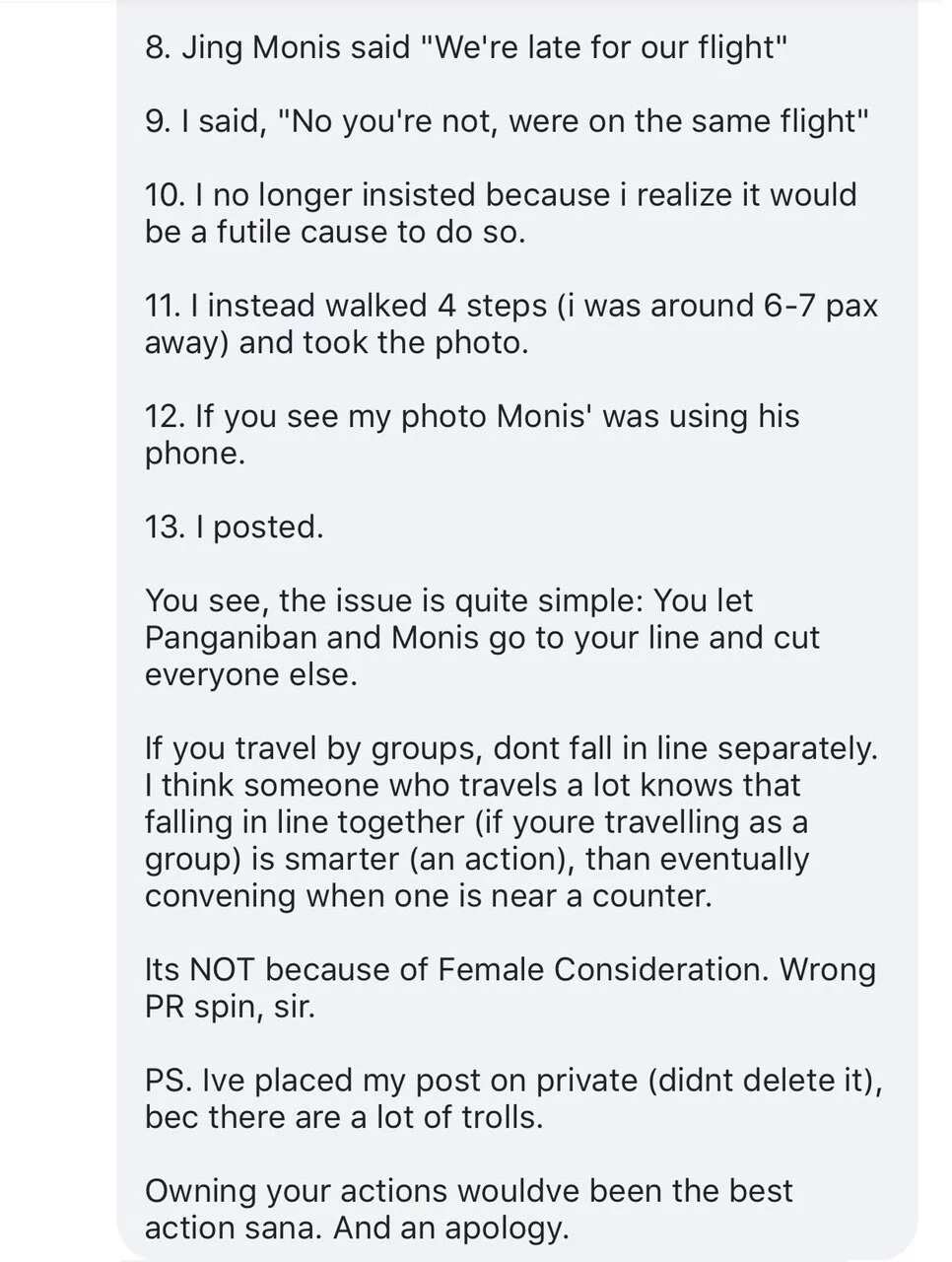 KAMI is hoping that the two parties would be able to reconcile and resolve their differences.
Source: KAMI.com.gh