Netizen lambasts Angelica Panganiban for allegedly cutting the line in airport's immigration area
A netizen named JC Valenzuela took to social media to complain about Kapamilya actress Angelica Panganiban for allegedly displaying poor behavior in an airport.
KAMI learned about JC's complaint from his Facebook.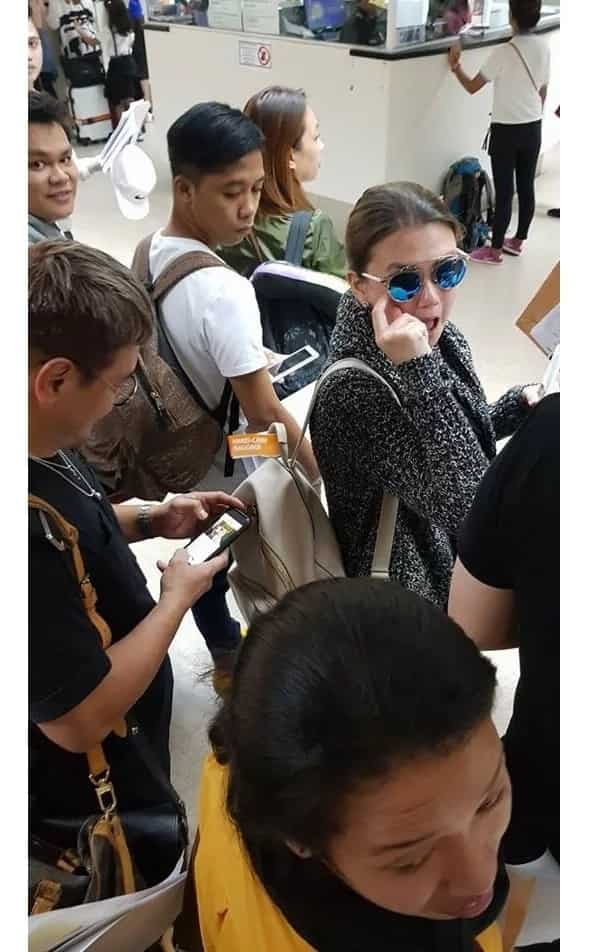 According to JC, Angelica and hairstylists Jing Monis and Juan Sarte cut the line in the immigration area.
"You know why the Philippines is poor? It's because local hairstylists like Jing Monis, Juan Sarte, and 'celebrity' Angelica Panganiban cut the line in immigration. Good human behavior is free," JC wrote.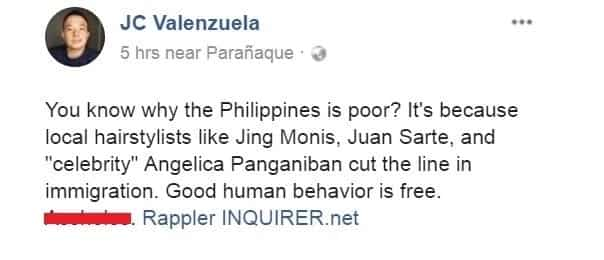 He also had other comments in the comments section of his viral Facebook post.
"you know naman how it is when people think theyre huge. Sad."
"if i were a brand that uses them as an ambassador or part of the "glam" team, i'd pull out."
"Super entitlement issues. I respect every profession so i wont even go there, but the… nerve to think theyre bigger," JC posted.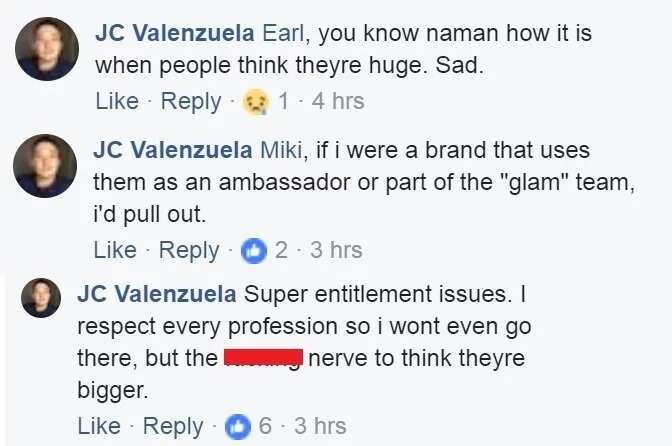 Other netizens also lambasted Angelica and the hairstylists for their alleged behavior in the airport.
"Dapat kinalabit mo tapos tanong mo excuse me miss express lane ba dyan?' Eme eme di mo kilala"
"I'm sure last minute din sila to check in kaya nagmamadali sa immigration to catch their flight. Kakapal!"
"Make sure your post is public! Nice one I would have done the same thing"
"Kudos to you for calling them out."
"#1 Pet peeve: people who don't fall in line, when in some of the biggest companies, CEOs do fall in line!"
KAMI is hoping that Angelica would be able to clarify this controversy!
Source: KAMI.com.gh