Do you remember the child star Renz Valeriano?
He was known for his commendable performances in Mga Basang Sisiw (2013), Futbolilits (2011), and Bantatay (2010).
His TV exposure was not so frequent since 2014.
Renz, now 18 year old has grown up into a dashing young man.
The former child star achieved his looks by working out regularly.
In in interview with PEP, Renz shared how he realized he needed to change image.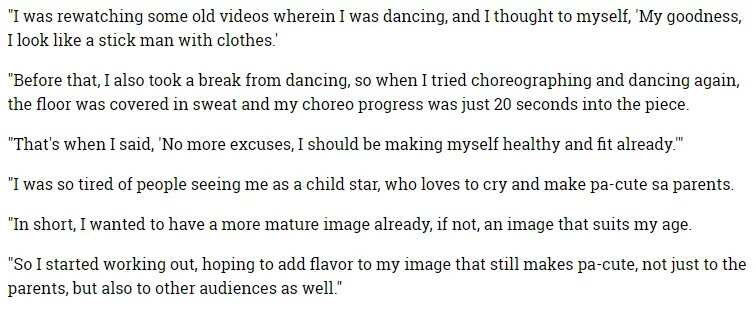 He is aiming for more muscle tones so his diet is mainly protein-rich foods and protein supplements.
Renz balances his time for his studies, his TV appearances and his gym workouts.
Source: Kami.com.ph