Marian Rivera and her incessant string of rivals and bashers have spiced up the already colorful entertainment industry. Lately, all the former adversaries have fallen off one by one and it seems nothing has raised her shackles... until this one post.
In a post made by Marian via her Instagram account, she has posted a photo of Rachel Adams, along with one of her most famous quote.
The post reads, "Like why are you so obsessed with me?"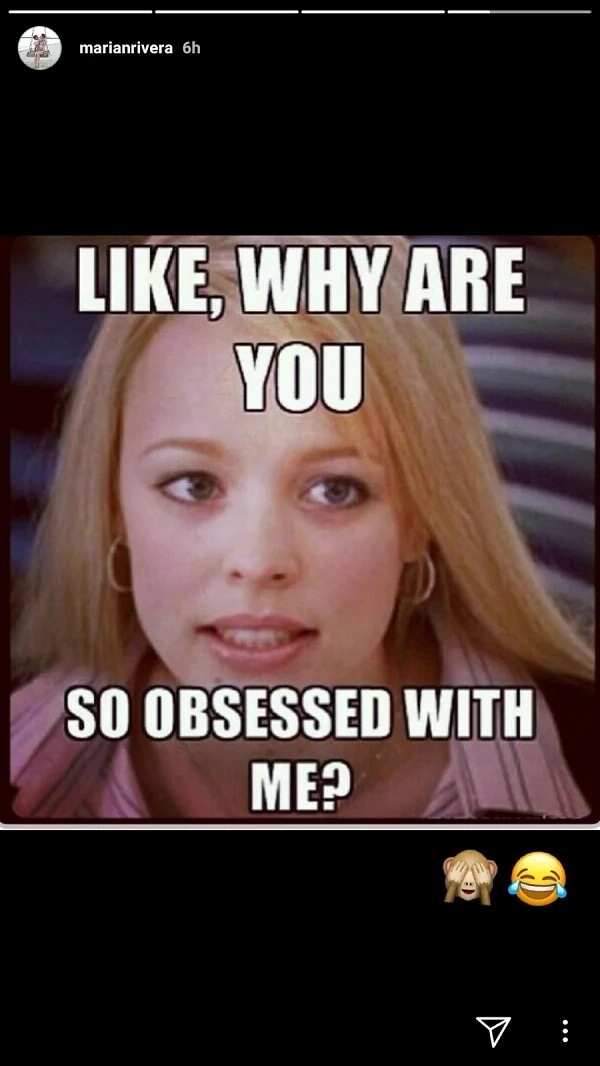 The story posted on Fashion Pulis has ignited speculations and arguments among its readers.