Whether or not a celebrity deserves his or her privacy has always been a subject for debate. It fuels arguments about whether a celebrity may or may not ignore adoring fans during the times when they are seen loitering in public.
Andi Eigenmann, a celebrity daughter, and now a celebrity in her own right, seems to have a perfectly clear definition of celebrity privacy and fandom.
In the comments section of an Instagram post made by Andi, a netizen had tagged her as "masungit" to which Andi decided merited an explanation of sorts.
Read their exchange here: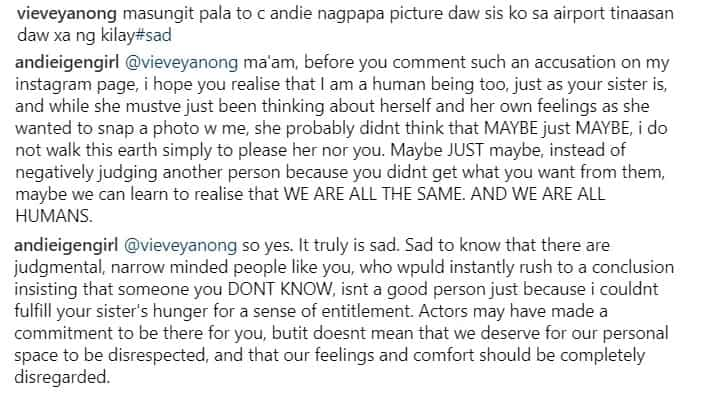 Another netizen had softly reprimanded Andie for her behavior, and advised her to "eat some humble pie" and "be grateful" that she is still being admired. Andie had responded and explained further.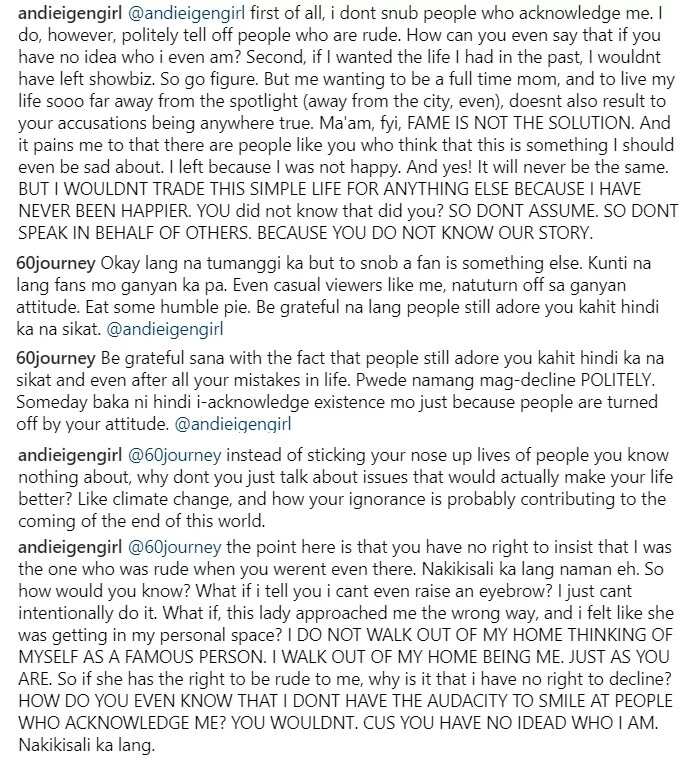 What can you say about this exchange? Share it with us!
Source: Kami.com.ph