Society's unrealistic standards of beauty leads to many unresolved personal issues. To some, this gives pressure, to the point that they believe that life is not worth living if your face is not worth looking at. As such, cosmetic surgeries and other aesthetic procedures become more appealing.
In the Philippines, the same standard of beauty applies. However, people are scared off by the seemingly expensive procedures that one has to pay for beauty and self-satisfaction.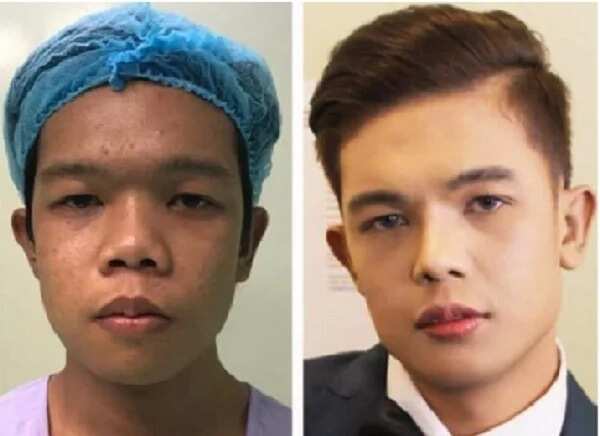 As Xander Ford rise to the dream of becoming one of the most good-looking Pinoy celebrity from being the laughed-at and bashed Marlou Arizala, many Filipinos ask: how much did it really cost?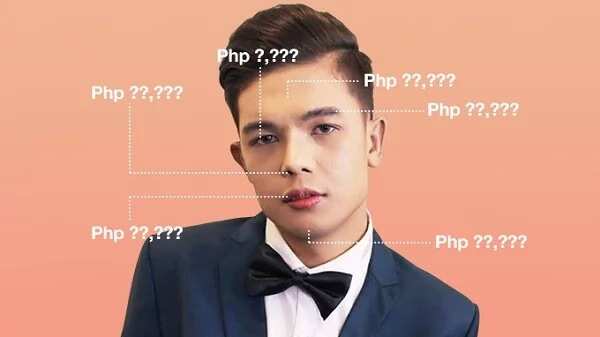 In a report made by Pep.ph, Xander's makeover was broken down into several procedures and are rated as follows:
The ICON Clinic priced the procedures done to Xander as follows:
Rhinoplasty and Alarplasty (nose) - PHP95,000
Mentoplasty (chin) - PHP60,000 to PHP70,000
Prettylooks, Xander's sponsor, listed their procedure with the following rates:
4D Eyebrow cloning - PHP16,000 to PHP35,000
Permanent lip tint procedure (three sessions) - PHP15,000 to PHP35,000
Anti-wrinkle procedure - PHP7,000
Semi-permanent eyelash extensions - PHP500 to PHP3,800
Pep.ph also reported that Xander had gone through a mandibular angle augmentation with fillers, which is priced at PHP60,000.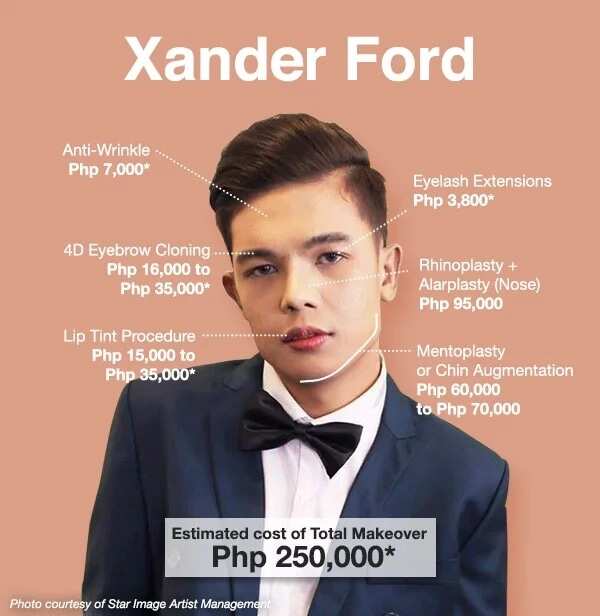 Originally, the total cost was reported at PHP250,000, but with the additional PHP60,000, it has risen to PHP255,000 to PHP305,000.
Now, are you willing to spend this amount to look good? Share your thoughts with us!
Source: Kami.com.ph