The recent approval of the 1000-peso budget allotment for the Commission on Human Rights (CHR) for 2018 has set the Internet on fire. Naturally, fans, followers, and constituents of these congressmen are curious about how their very own representatives voted on the issue.
While there is no official record of the viva voce that exists, netizens and constituents of these legislators are all fired up to find out where their very own representatives stand on the issue.
As netizens argue, defend, and debate about the hows and the whys, Kami.com.ph checks on the celebrity solons' position on the issue.
This is what we found:
Hon. Vilma Santos-Recto of Batangas' 6th district
Her son had posted via Twitter what the congresswoman's stand on the CHR budget is, had she been able to attend.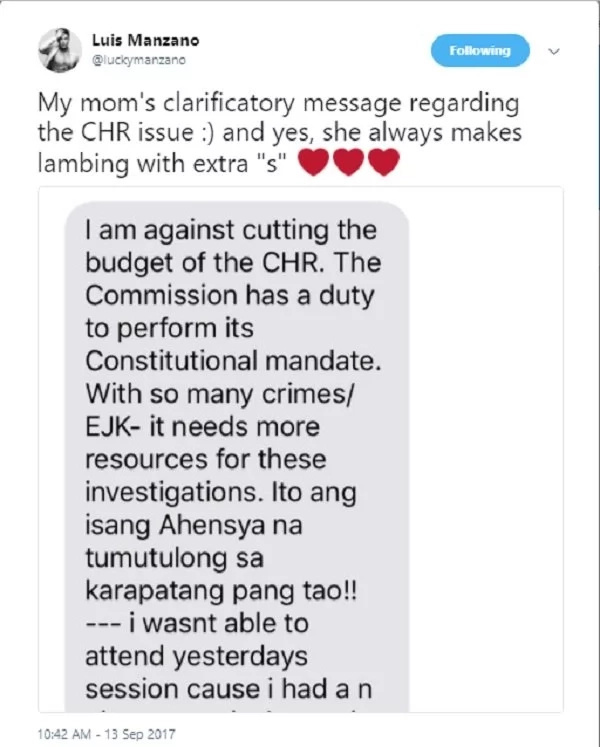 In yet another post, this time a Facebook post made by talent manager Noel Ferrer, the congresswoman reiterated her stance on the CHR's budget cut.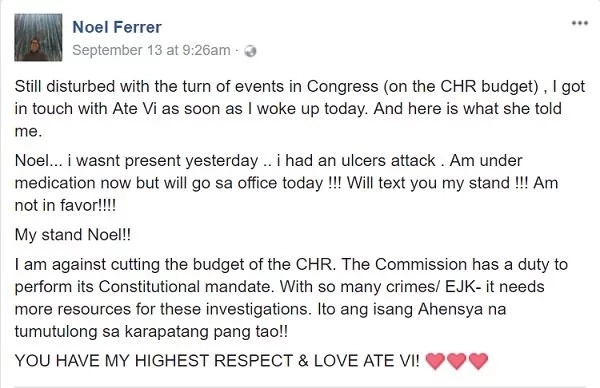 As of press time, despite the continuous requests for information regarding their votes via social media, both Cong. Alfred Vargas and Cong. Lucy Torres-Gomez have remained mum on the issue.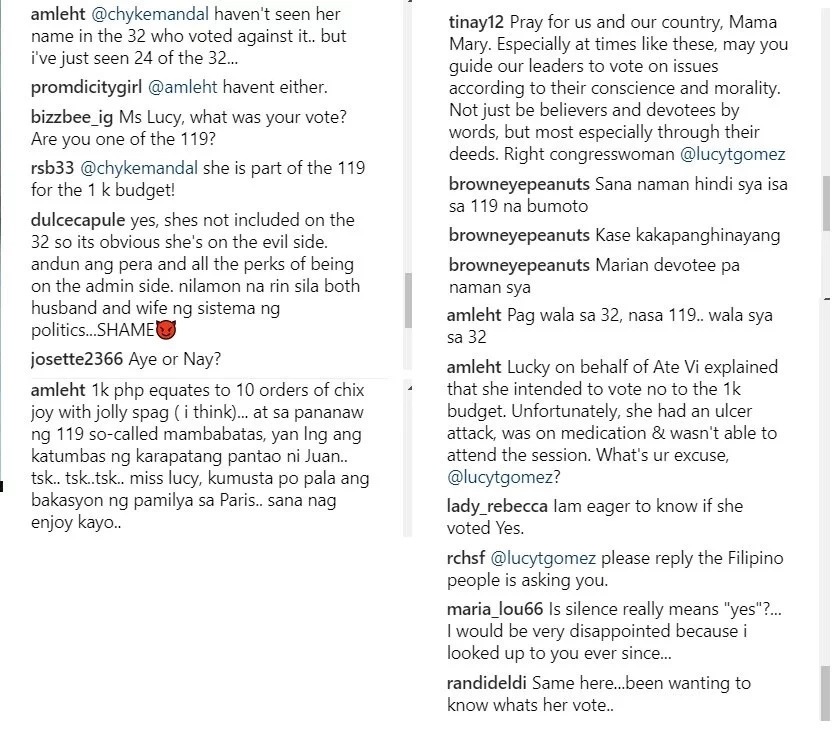 Likewise, Yul Servo has remained quiet regarding the issue.
A legislative officer at the House of Representatives, Jeff Crisostomo, has posted a list of 33 lawmakers who had voted against the budget cut.
CHR is the third constitutional body to receive P1,000 from the HoR for 2018, in addition to Energy Regulatory Commission (ERC) and the National Commission on Indigenous Peoples (NCIP).
Source: Kami.com.ph