Actress Agot Isidro got bashed for her strong stance against extrajudicial killings in the country.
The actress reposted this tweet from user @marvoiatienza: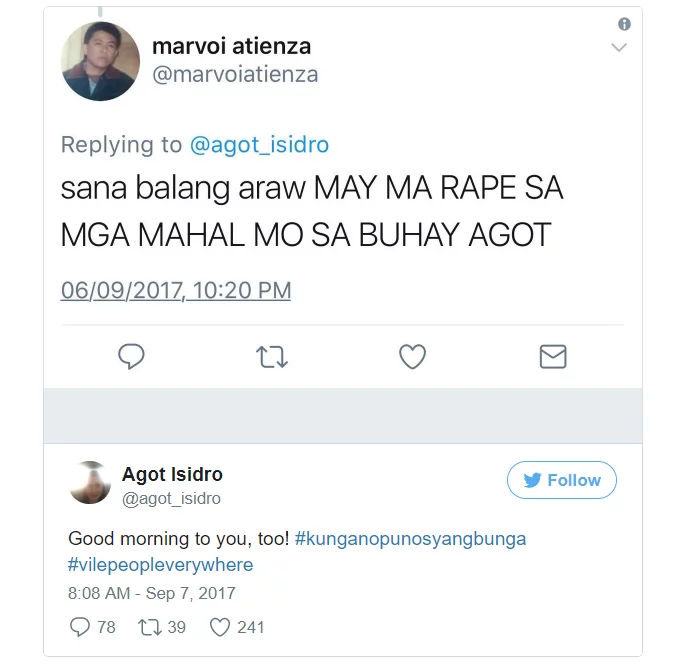 She sarcastically replied to this vile tweet.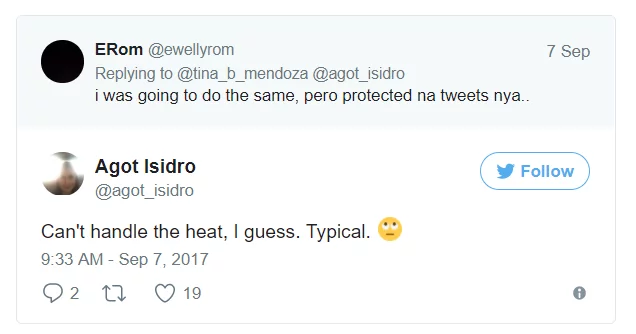 Some of the Netizens who agree with Agot also replied.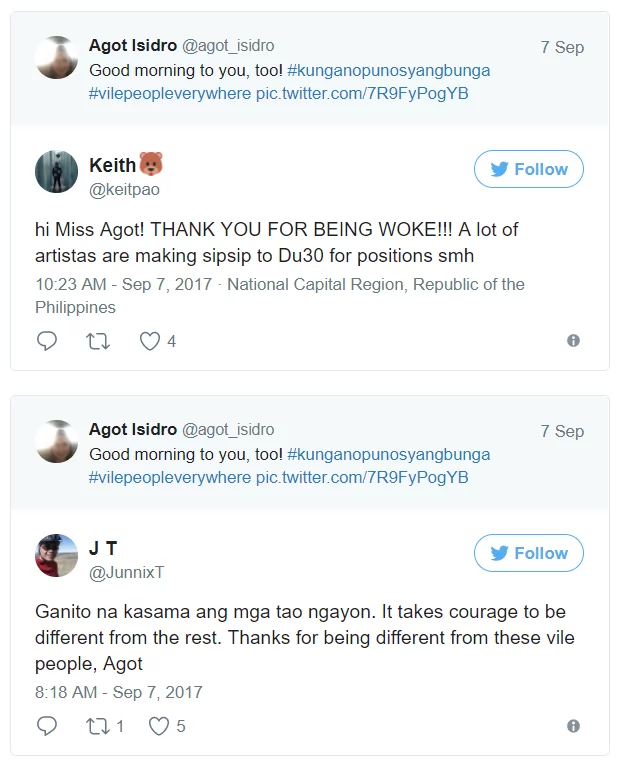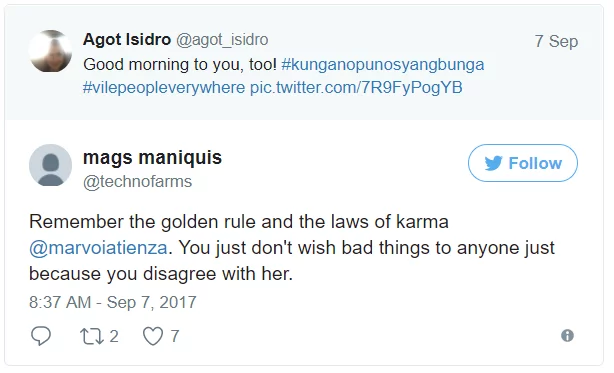 The 51- year-year-old actress expressed her
In an earlier statement, the 51-year-old actress expressed her resentment on Twitter over the death of 14-year-old Reynaldo de Guzman from "30 stab wounds."
She wrote: "Innocence crushed one after the other. Soon, there will be no more. #thisisnotwhoweare"'
— Agot Isidro (@agot_isidro) September 6, 2017
These days, nothing shocks me anymore. ????
— Agot Isidro (@agot_isidro) September 6, 2017
Source: Kami.com.ph