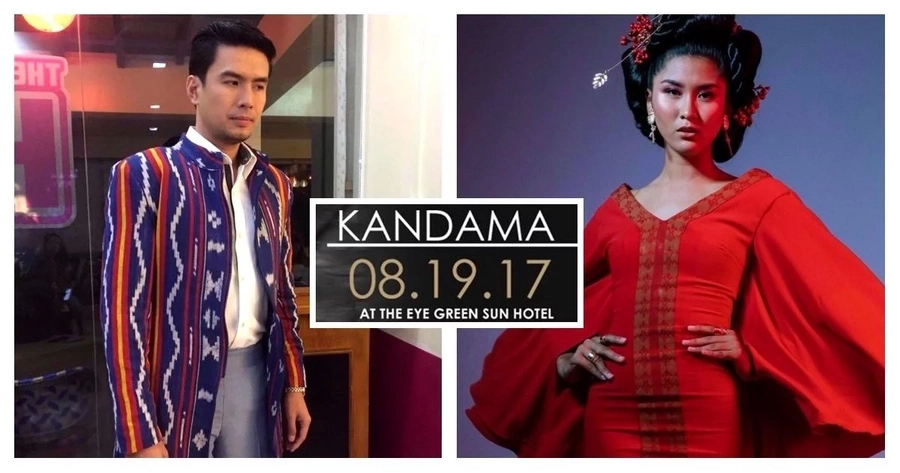 With fervor and passion to strengthen the tradition of handloom weaving, Kandama is all set to hold its official launch on August 19, featuring stylish pieces created from the hand weaving tradition of Ifugao on August 19 in Green Sun Hotel, Makati City.
Kandama organized women of Julongan village in Kiangan, Ifugao to start their organization of weavers. Since its inception, it has established two temporary weaving centers, four weaving workshops, one of which is in partnership with the Philippine Textile and Research Institute, and a Vision-Mission Goal Workshop using Appreciative Inquiry.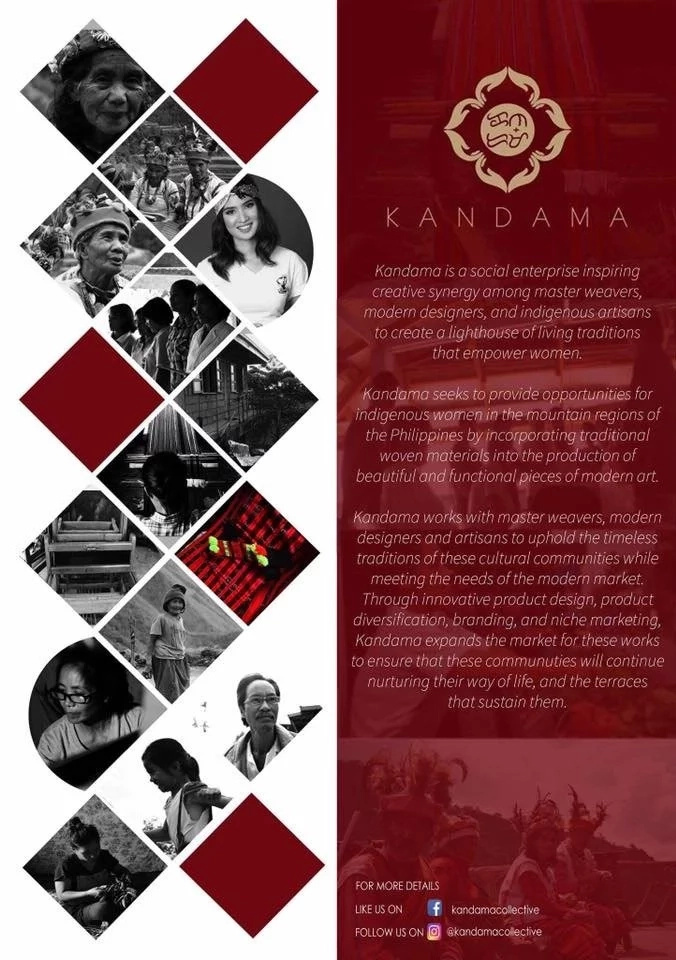 To date, weavers of Barangay Julongan, Kiangan, Ifugao, have a total of 28 weavers using upright looms, with 18 newly certified weavers on upright loom weaving. They had their training on May 29-June 2, 2017. 85 percent of the present weavers are basically rice and vegetable farmers.
Kandama encouraged the weavers to pursue upright loom weaving as a livelihood and an alternative or additional source of income for families. To sustain the livelihood through weaving, Kandama endeavors to be the marketing and product design arm for the weavers.
Kandama collaborated with various designers to make the woven products more appealing to the modern market such as celebrity designer John Rufo. The brand also partnered with other social enterprises with the same ideology of promoting Filipino culture and tradition such as Joco Calimlim of Ilustrado, Ranroe, Airaz, Nomad, and Ibarra Watches, among others.
Kandama aims to promote the line to the international market to ensure that the weavers will continue their traditions and way of life and keep nurturing the terraces that sustain them.
Do you have other interesting, or heartwarming stories, photos, or videos? Please share it with us by liking our official Facebook page and sending us a message.
Watch the latest KAMI video below and subscribe to KAMI Youtube channel.
Source: Kami.com.ph