Netizens are not yet done reacting on Arci Munoz's new look.
The Kapamilya actress' recent photos show that she had something done to her face again, presumably her nose.
Although most netizens commented that she already looked fine with her previous surgeries, her latest one didn't sit well with them.
But have they wondered why she had her nose done this time?
KAMI saw that a Pinay netizen has an answer to that, which she revealed in the comments section of a Facebook post.
She reminded us of the incident Arci got into two years ago, wherein she hurt her nose after giving an intense headbang at a gig.
This has left a keloid that couldn't be remedied with make up anymore, which might have prompted Arci to fix it.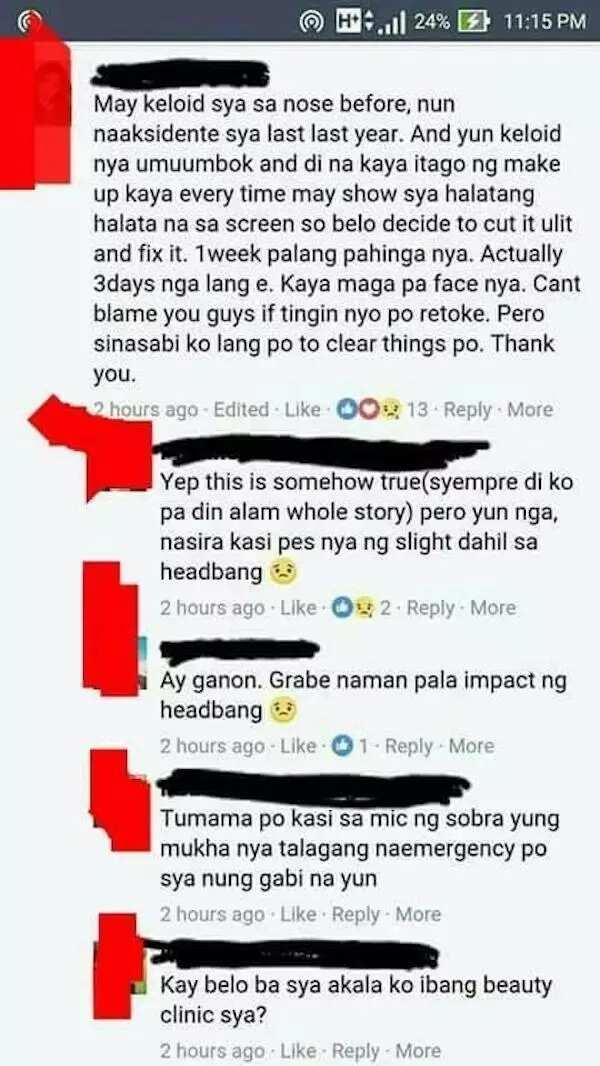 Since celebrities have commitments they need to attend to, she has to go out even if her nose job hasn't fully healed.
Do you agree with the netizen's assumption about Arci's nose job? Or do you think the actress has done more than that?
Let KAMI know what you think in the comments and don't forget to subscribe to our YouTube channel here!
Source: Kami.com.ph