Don't you think that being grateful about everything can lead to more blessings?
That's what KAMI saw in Billy Crawford, who was rewarded with a free ride after his ride broke down in the middle of EDSA.
He was, after all, about to head to the airport and time is of the essence!
When Billy was able to book an Uber, it was unfortunate that he didn't have cash with him to pay the driver.
Good thing that the driver understood his situation and drove him to the airport for free. Check out how grateful he is in the complete post below!
Since social media has made it easier for us to know different sides of a story, the driver shared his part on a public Facebook group.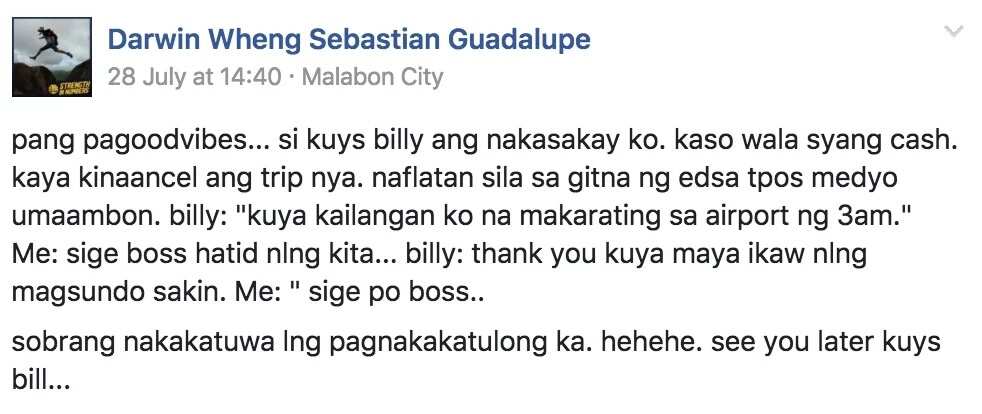 Billy mentioned that the same Uber driver would pick him up so that he could pay him for his generous act and he remained true to his words.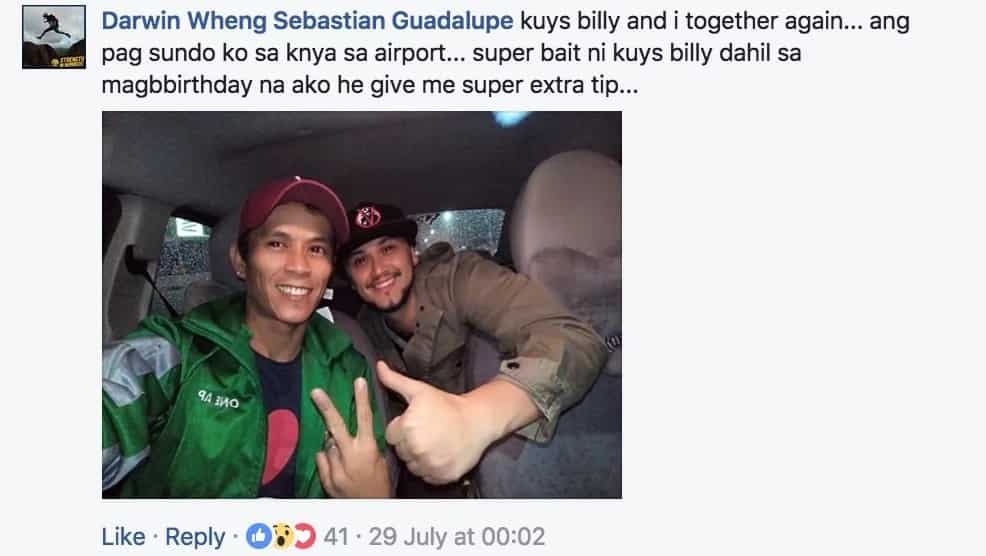 Isn't this Uber driver lucky? We hope that he will not only do this if he has celebrity clients, but to others who have emergencies as well.
Don't forget to subscribe to our YouTube channel here!