Netizens bash Isabelle for culturally inappropriate posts on Instagram
Does insensitivity run in the family? KAMI hopes that's not the case with yours.
However, we have noticed that the Diaz girls have been making headlines lately due to their inappropriate Instagram posts.
If Georgina Wilson, her sister Jess, and cousin Martine got flak for wearing communist-inspired hats at Tiananmen Square last week, this time Isabelle Daza got called out for another hat-related issue.
Fashion Pulis was able to take screenshot of one of her Instagram stories, wherein the infamous hat got placed on top of a statue.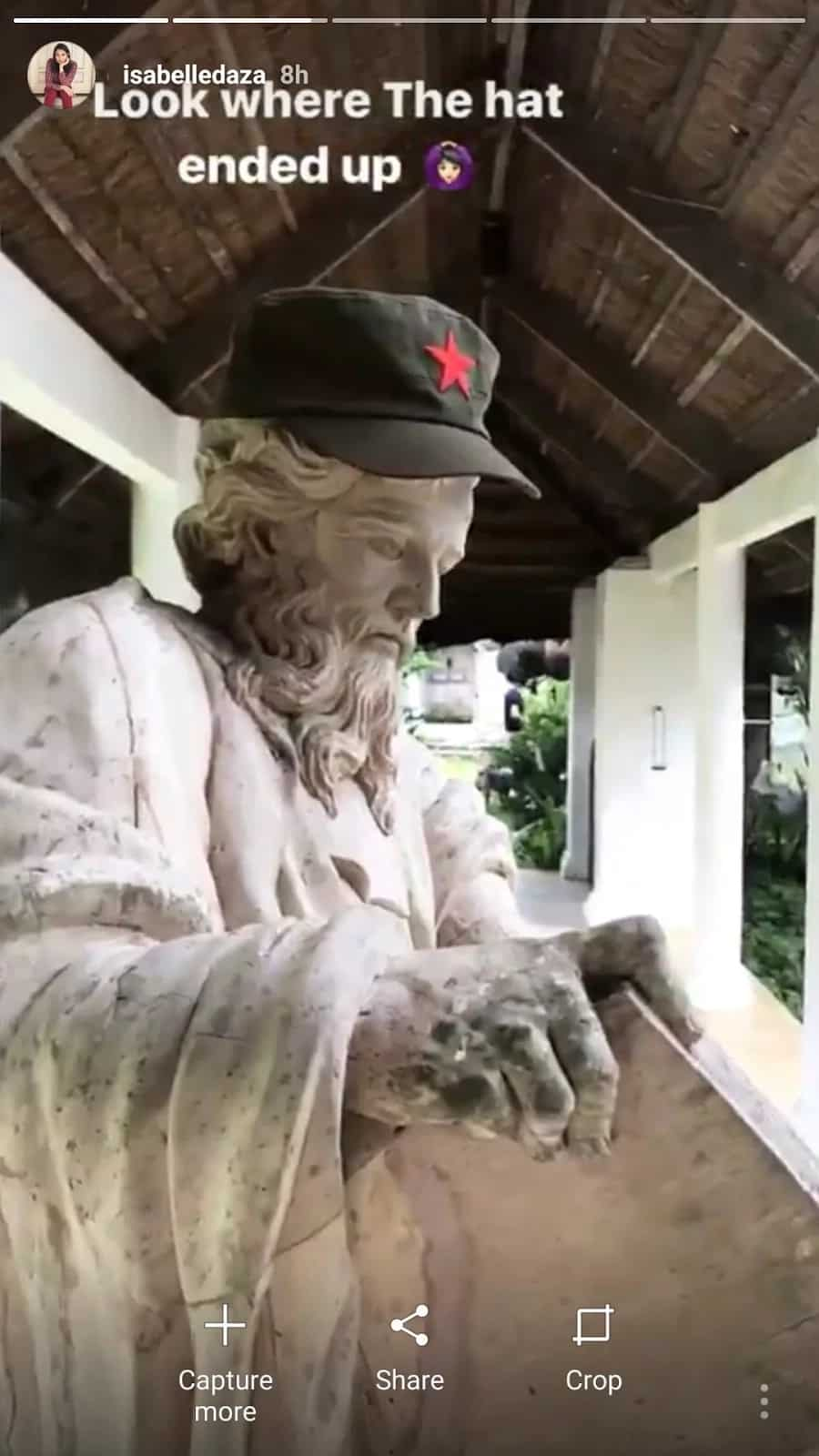 On the other hand, a netizen was able to get the clip of her throwing away a business card due to the way her sister Ava handed it.
According to others, handing a card with both hands is similar to the courtesy vow of East Asians.
Have both of her posts offended you like these people?
As of writing, Isabelle has not yet responded to the bashing she got from netizens.
Will she apologize like she did last time? Or are we going to get a non-apology just like what her cousin Martine did?
Let KAMI know what you think of this issue in the comments!
Don't forget to subscribe to our YouTube channel here!
Source: KAMI.com.gh