- Bianca Gonzalez shared her thoughts about some morena celebrities endorsing whitening products
- She gets sad at the idea of these celebs doing such thing
- Bianca also said that the desire to become white is a personal choice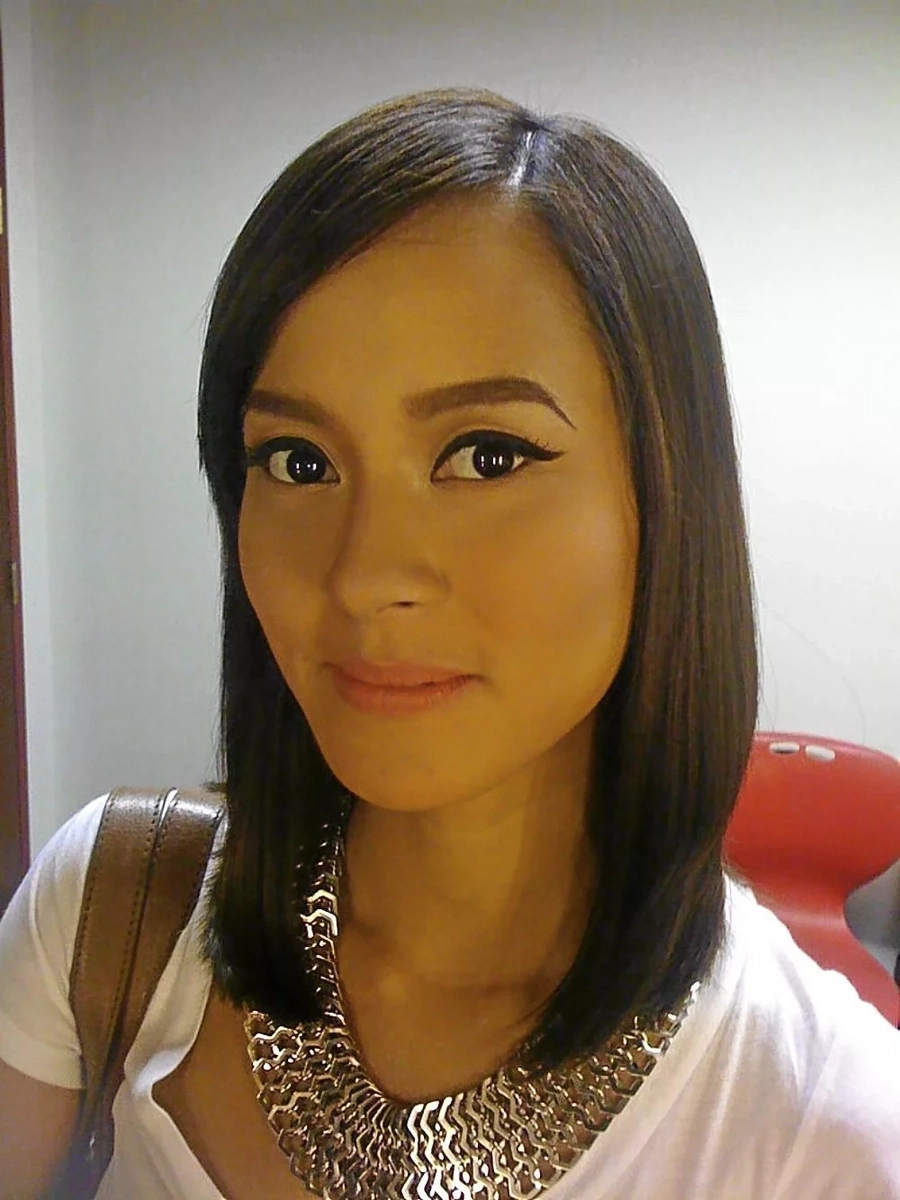 Bianca Gonzalez shared her thoughts online about those celebrities who are endorsing products to whiten skin.
Her thoughts were directed at those morena celebs who endorse these products.
Kami saw on Fashion Pulis that Bianca feels sad whenever a morena chooses to do it.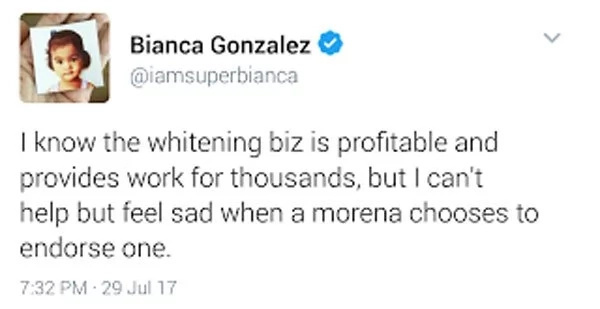 She said that an endorsement is a great platform.
However, she prefers celebrating the natural skin tone that one was born with whether fair or dark.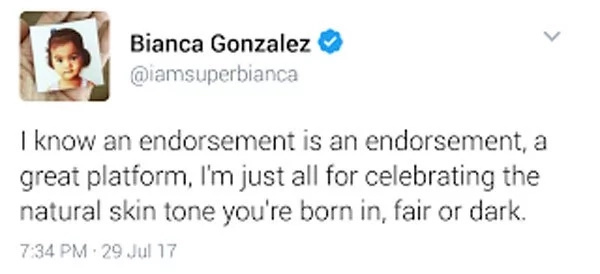 She also said that it is a personal choice of those who wish to become white.
She also clarified that her post was not to put anybody down.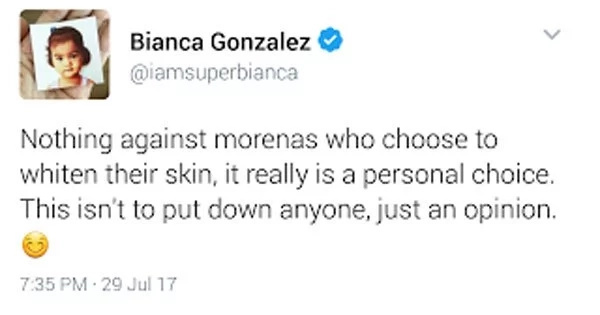 SHARE this story with friends and family!
Got similar, interesting, or heartwarming stories, photos or videos? Please share it with us by joining and posting it on https://www.facebook.com/groups/kamipinoyscoop/
Got a video you would like us to publish? Click here to submit your own content!
Source: Kami.com.ph