A netizen shared his hilarious conversation with a hired plumber who kept on saying "pusit" in the middle of their discussion about fixing the sink.
KAMI spotted the screenshots of the epic conversation shared by Facebook page TOP CARS Manila and netizens just couldn't help but laugh hard upon finding out what "pusit" the plumber was talking about.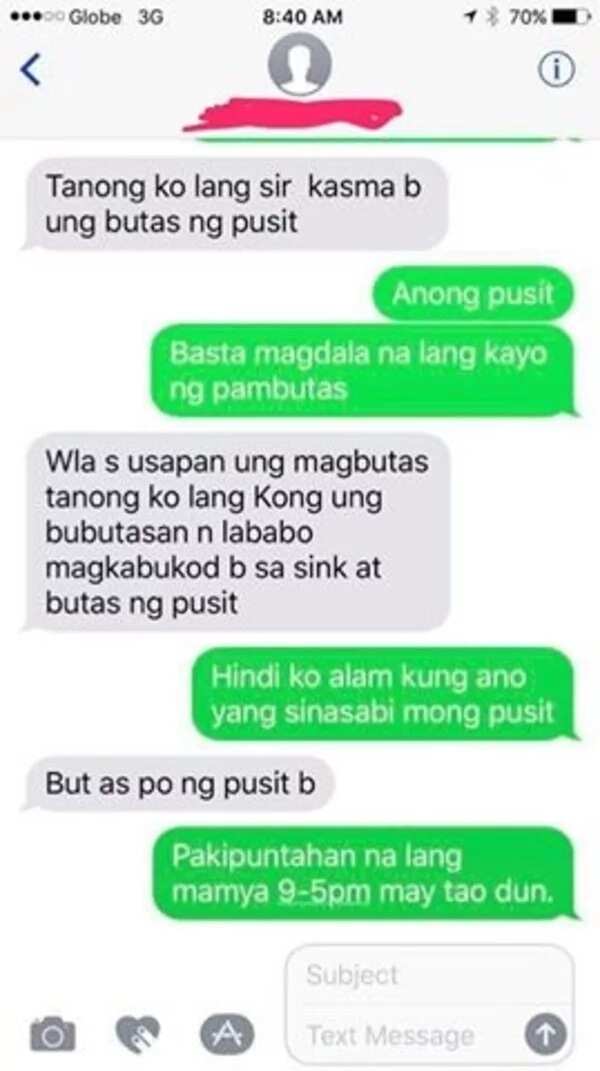 In the first screenshot, the plumber and the client were having a discussion about putting a hole in the sink when the plumber suddenly asked if they will also make a hole to the "pusit".
The client seemed confused and did not mind what the plumber was talking about.
The client had a different conversation with another staff and asked about what the plumber was talking about. What the staff told him made everything clear and hilarious as ever.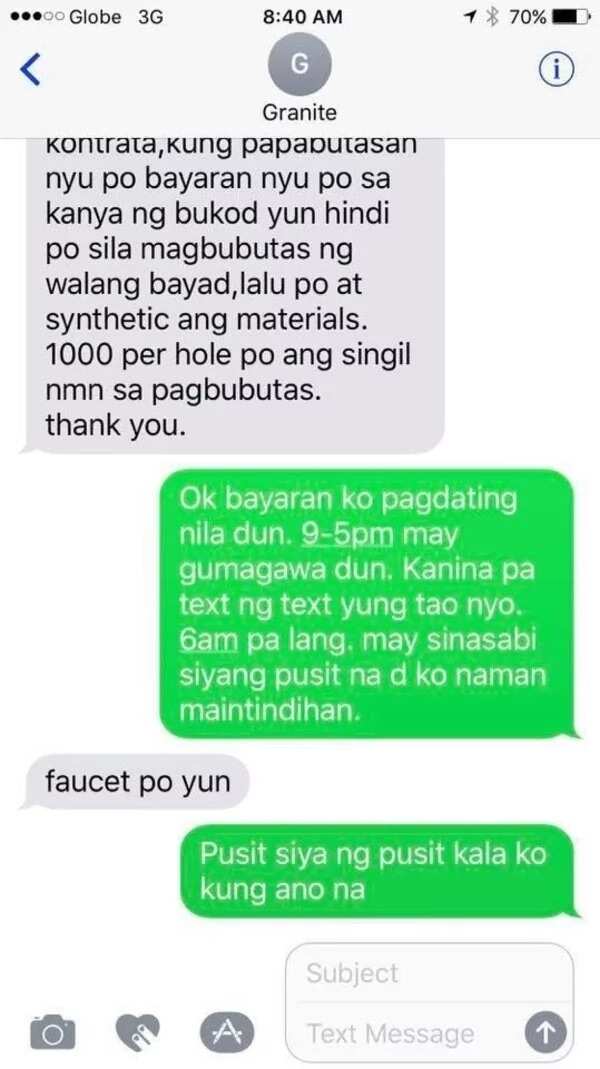 Don't forget to subscribe to KAMI YouTube channel:
https://www.youtube.com/channel/UC3m6QZbXFp6VEZFlfBj43rw
Source: Kami.com.ph