Mar Gets Support Of 2 Visayas Mayors On Yolanda Rehab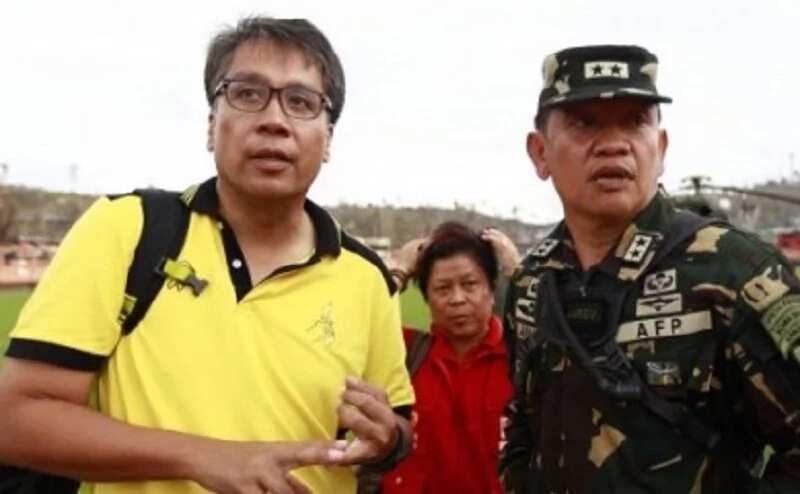 Mar gets support of 2 Visayas mayors for his actions in their localities during the rehabilitation efforts by the national government after the supertyphoon.
Mayors Pelagio Tecson Jr. (Tanauan, Leyte) and Christopher Sheen Gonzales (Guiuan, Eastern Samar) has vocally expressed their support for the LP candidate. They praised his assitance in their areas after the devastation of the supertyphoon Yolanda hit them hard.
Criticism inescapable, magnitude of damage simply too much
Mar gets support of 2 Visayas mayors, and also gets support from Tacloban Vice Mayor Jerry Yaokasin who was more understanding of Mar, and pointed out that it was a 'no-win' sitation, because of the magnitude was simply too much. Yaokasin was present during the meetings of Mar in order to hasten the relief operations. During his time as interior secretary, the LP standard bearer launched the Recovery Assistance for Yolanda (RAY) as the means help the towns get back on their feet. Yolanda left a total of 6,268 dead, 28,689 injured, and 1,061 missing, the National Disaster Risk Reduction and Management Council said. 1,034,518 homes, or 4 million people were displaced due the damage the supertyphoon brought. In Tacloban, 2,600 people were killed and displaced thousands of families. It left the city with no power and communication and consequently shut down businesses.
In Tanuan, 1,000 people were left dead. P400 million worth of property was damaged. The town, just 24 kilometers away from the Ground Zero of Yolanda, Tacloban, received P429.14 million for repairs.
Guiuan, meanwhile, lost 103 people and P375 million worth of property damage. They received P233.88 million under the RAY program of the secretary.
Tecson added: "The first face of national government assistance was Mar Roxas. He was the only government official who was trying to make things happen … at the first hours after Yolanda," on the secretary being the first person to be on the ground.
Both mayors are running in this years elections. Tecson is running the LP but was once a member of Vice President Jejomar Binay's party, United Nationalist Alliance (UNA), while Gonzales is a member of the Nacionalista party.
Source: KAMI.com.gh