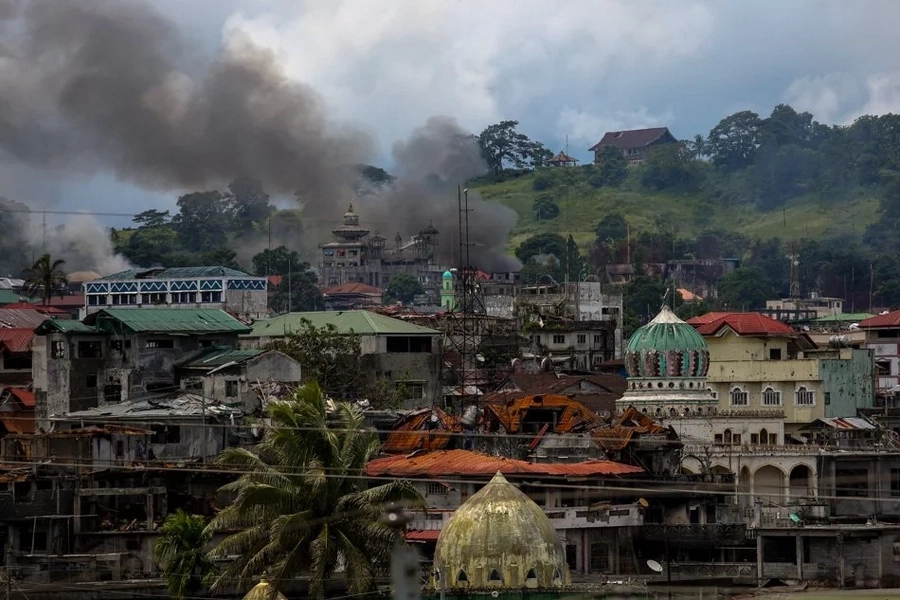 Weeks following the martial law in Mindanao as response to the lawless attacks of the Maute Group, President Rodrigo Duterte ordered the formation of "Task Force Bangon Marawi" to rehabilitate the considerable damage done to the city that became the center and battleground of the war.
"Following weeks of armed conflict, the City of Marawi sustained significant damage to its public infrastructure and utilities, as well as private properties located therein, thereby displacing thousands of its residents," Duterte said in his order.
"The loss of lives and widespread destruction require a unified and comprehensive effort on the part of the National Government to rehabilitate the City of Marawi and other affected localities," he added.
Heading the recently-formed task force are Defense Secretary Delfin Lorenzana and Public Works and Highways Secretary Mark Villar.
Among the functions of Task Force Bangon Marawi are:
1. To develop and implement a comprehensive rehabilitation and recovery program based on a post-conflict assessment of Marawi City and other affected areas.
2. To organize and deploy a quick response team that will provide for the immediate needs of the displaced or adversely affected families in the continuing battle in the war-torn city.
3. To facilitate and oversee the construction of temporary and permanent shelters for displaced persons, as well as coordinate the immediate restoration of water and electricity utilities and the repair and reconstruction of public buildings and infrastructure.
4. To attend to the health and sanitation, food, and other basic needs of affected residents.
5. To provide an environment conducive to the revival of business and livelihood activities.
6. To ensure the restoration and maintenance of peace and order.
Do you have other interesting, or heartwarming stories, photos, or videos? Please share it with us by liking our official Facebook page and sending us a message.
Watch the latest KAMI video below and subscribe to KAMI Youtube channel.
Source: Kami.com.ph