Street child praised for being "madiskarte", finds a way to earn money using stone slabs: "Kahit piso lang po, kayong anim na"
-Street children have been getting such bad reputation, as most of them often harass pedestrians in exchange for shelling out a few loose change
-As a result, we often avoid them entirely, walking swiftly whenever we encounter them, in the hopes they don't follow us around
-However, some stories, just like this one we're about to share, will soften our hearts towards them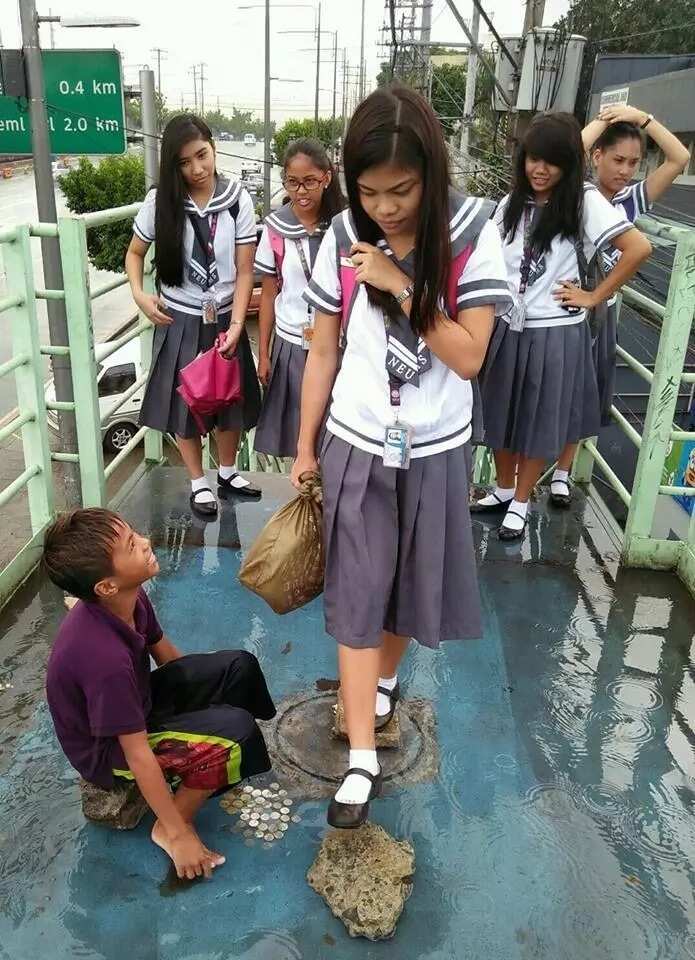 This is a story of a young boy, a street child, who decided he wanted to earn without having to harass and swindle passers-by.
A Facebook user, Michael Alfie D. Torno, recently posted a photo that has since gone viral, of a young boy whose "raket" involved placing large slabs of stone in flooded walkways. He does this, so that students and other passers-by can walk along the flooded areas without having to worry about getting their shoes soaked and their feet wet.
As the story goes, Michael and his classmates were crossing the Tandang Sora footbridge one rainy day. They came across the young boy who asked them to step on the stone slabs, in exchange for a peso.
"Ate't kuya, sa bato po kayo dumaan, para hindi po masira yung mga sapatos nyo."
Noticing the loose change and coins in front of the kid, Michael and his group hesitated for fear of being swindled into paying a high amount for such simple service. Upon hearing this, the young boy assured them that P1.00 would suffice, for all six of them.






Many netizens praised the boy for his simple acts. Despite him still charging a small fee, they say that at least, he offers a service that most badly need. He is trying to earn a living by finding ways to help other people at the same time.
He sure is one good example that not all street kids have to be shunned and avoided...that there are others who only wish to make a simple living through the small, mundane things they do for others.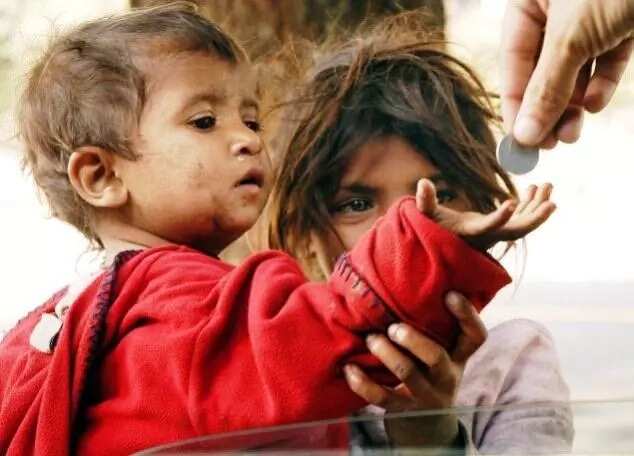 KAMI is one with the nation in the fight against poverty. May we, in our own little ways, strive to do something to help alleviate the condition of our marginalized section.
SHARE this story to all your friends and family!
WATCH this latest KAMI video now! And if you want to watch more exciting and interesting videos, please subscribe to KAMI YouTube channel.
.
Source: KAMI.com.gh