- A netizen shared a hilarious post clarifying the rumors from his family that he joined The Voice Teens and is using a different 'screen name'
- Von Carlo Yacob, in his post said that he did join the competition and was not allowed to tell everyone about it
- It turns out that the post is a joke in response to his friends who claimed that the artist Emarjhun and him have similarities
Not everything we believe in is true. Sometimes we need to double check and run through series of verification to make sure that we're making the right conclusions.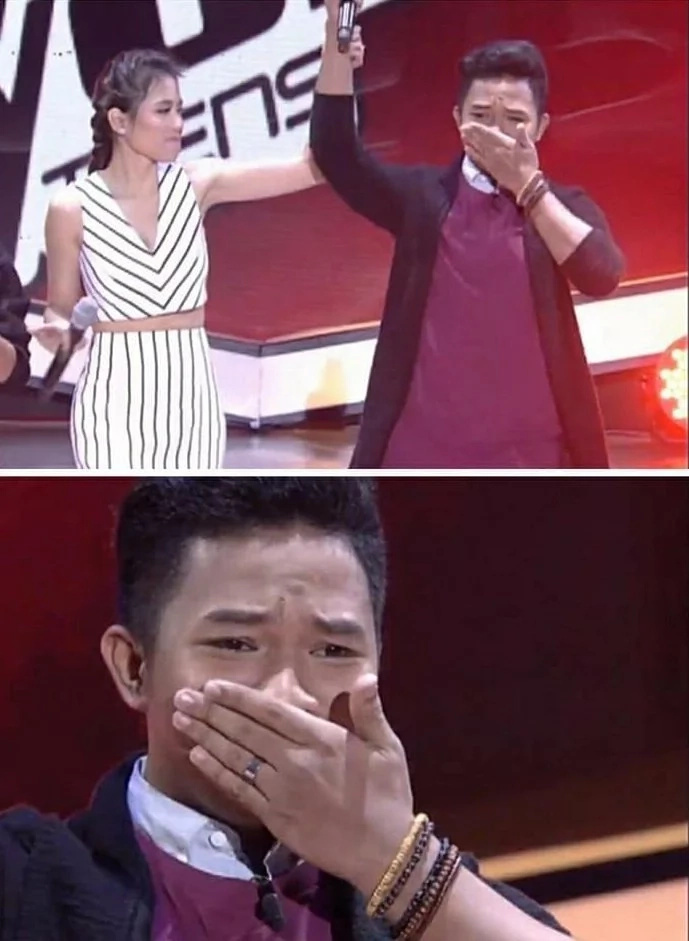 It is our duty to make sure that our decisions are based on facts and not hearsay or rumors or things we feel strongly about.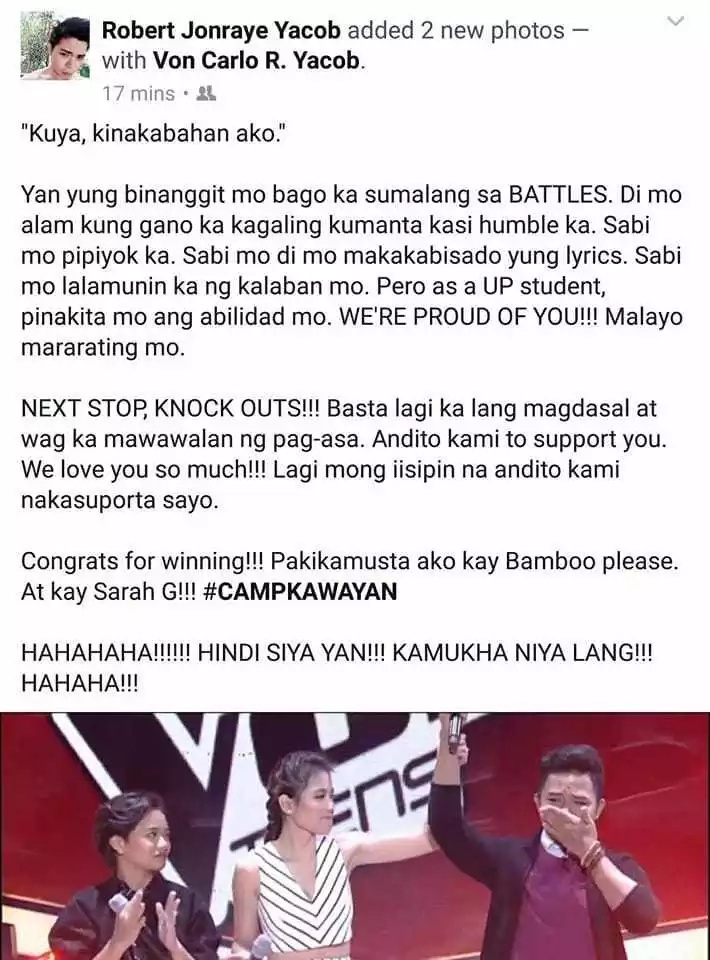 Social media has become a platform where everyone is free to talk about things they want to talk about. Not everything you see however can be trusted.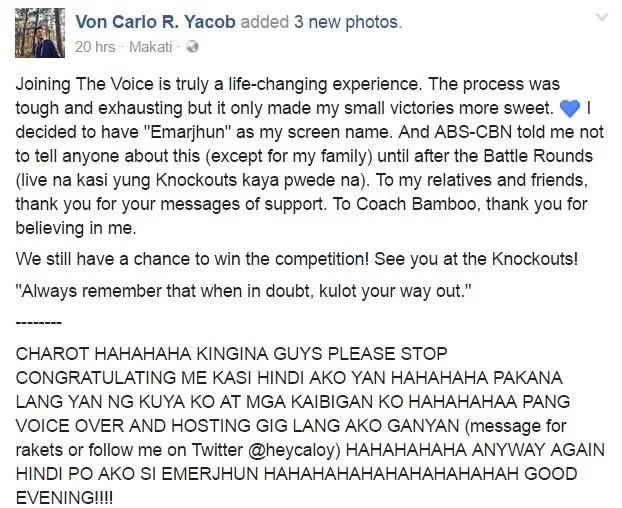 Take a look at this story. Kami wants to remind you to make sure that before you make conclusions about anything, you need to run series of verification, who knows, what you consider to be a fact might be a joke.
Source: Kami.com.ph