Wheelchair-bound father takes son to school in his wheelchair every day, earns praises and sympathy from netizens
This sad photo of a dad and his son is currently being shared and re-posted several times on social media, as it breaks hearts for all the right reasons.
Netizens applaud this disabled man's determination and will to bring his kid to school despite his physical limitations and incapacity.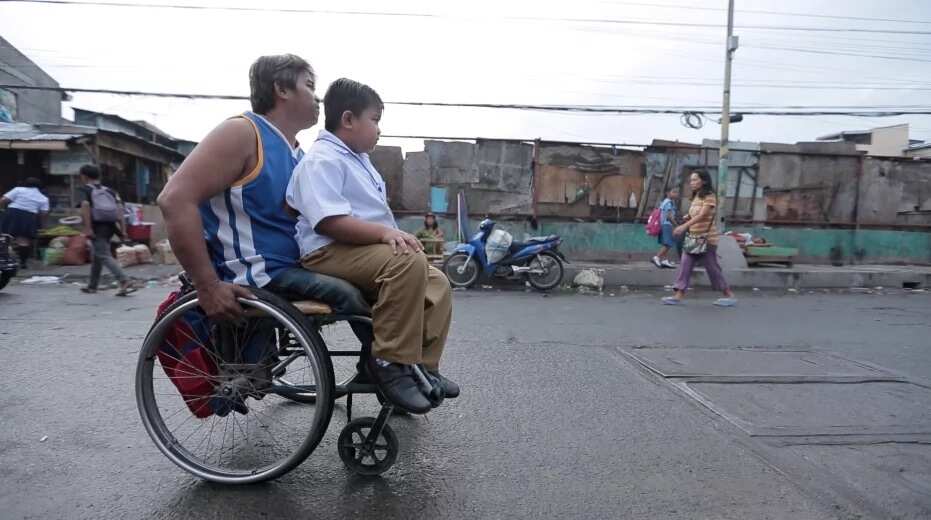 As the story is told on Front Row Facebook page, Tatay Alejandro brings his son to school everyday -- he does this rain or shine, in the sweltering heat of day, and he doesn't seem to mind the struggle at all.
This noble father's plight is very difficult considering he has to manually roll the wheels amid busy streets and tight intersections, braving through vehicles and pedestrians alike, all while carrying the heavy weight of his young boy.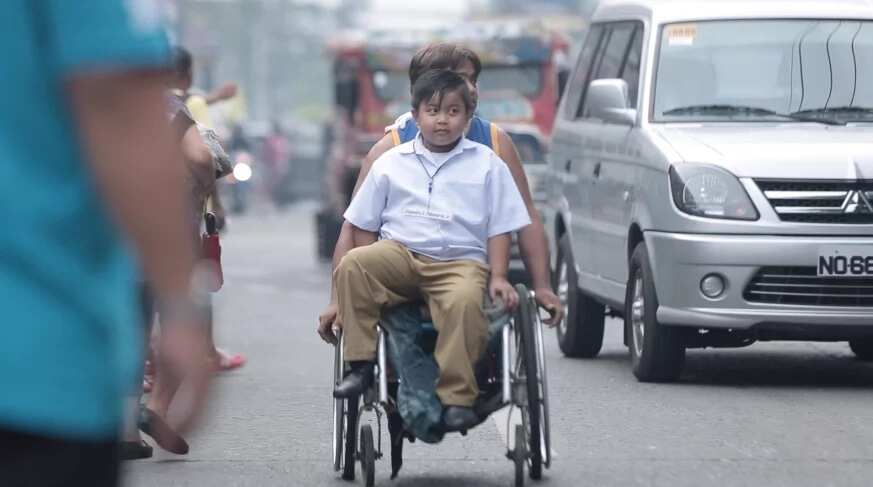 This is truly one perfect example of how fatherhood really is, and how our dads are willing to go the extra mile -literally and figuratively- just to show their love to their children.
While many praise Tatay Alejandro and call him the 'Father of the Year", we simply cannot forgo the crushing pain in our chests as we really look at the photo and internalize the story behind.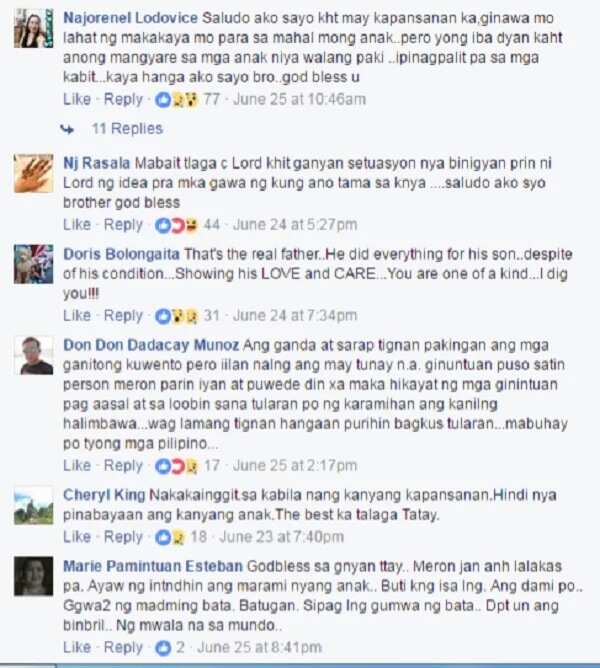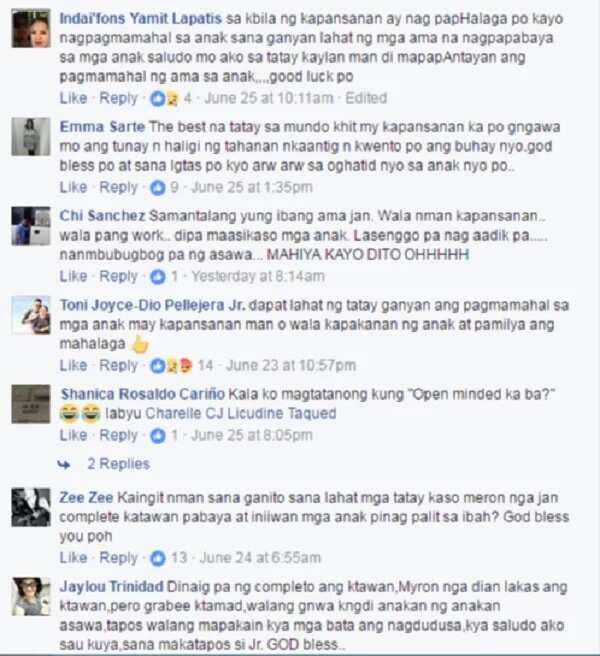 We pray for your safety, Tatay Alejandro! And we can't wait for day your son will be the one to push the wheelchair for you and guide you around the streets of life.
KAMI appreciates fathers who do all that they can, be it big things or small, just to show their love and affection to their kids. We hope too, that as kids grow older, they learn to appreciate all the efforts and sacrifices done for them, and in turn give back to their parents. It's the little things that really matter.
SHARE this story to all your friends and family!
WATCH this latest KAMI video now! And if you want to watch more exciting and interesting videos, please subscribe to KAMI YouTube channel.
Source: KAMI.com.gh