VIRAL: Watch this video of a female passenger who found the guy version of the viral pretty Flight Attendant and recorded him on video!
KAMI learned that few days ago, Tim Sawyer uploaded a video of himself being captivated by a PAL female flight attendant whom he called "baby" which he saw aboard.
He edited the video footage to express how much desire he had for the unnamed flight stewardess and even added a note at the end of the video for everyone who will watch it to help him find the woman.
Unfortunately for him, the flight attendant is already married with one child. It was even reported that she has been offended by the whole fiasco since she said she thought the passenger was only taking a video of the aircraft.
Surprisingly today, a female passenger found the guy version of the pretty flight attendant.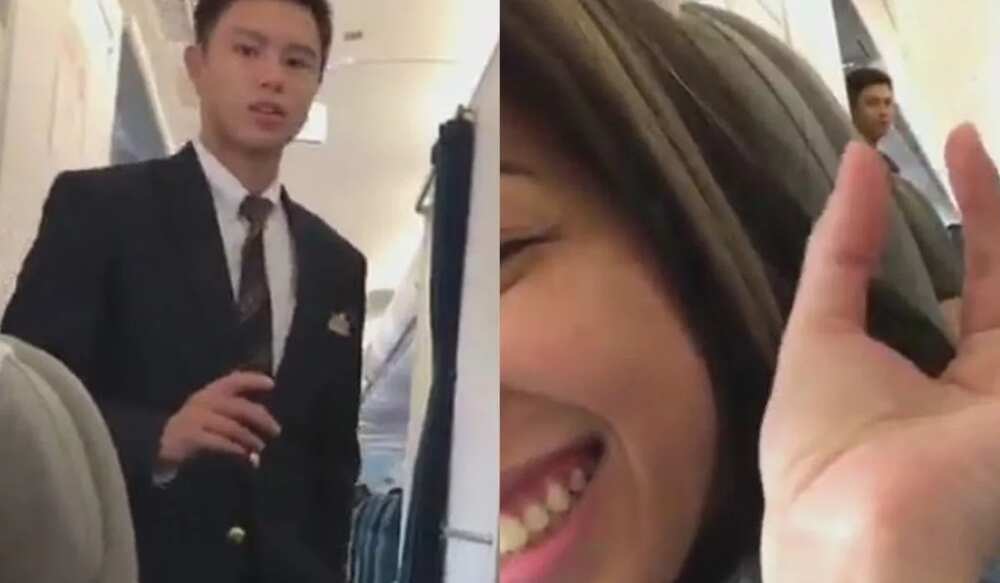 A Facebook page named Baby Cutie posted a video of a Pinay female passenger that can be seen taking a video of herself with a handsome flight attendant in the background.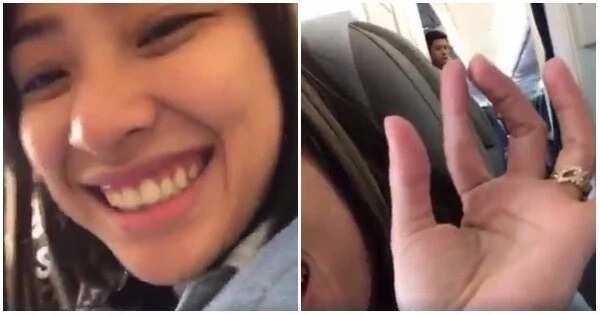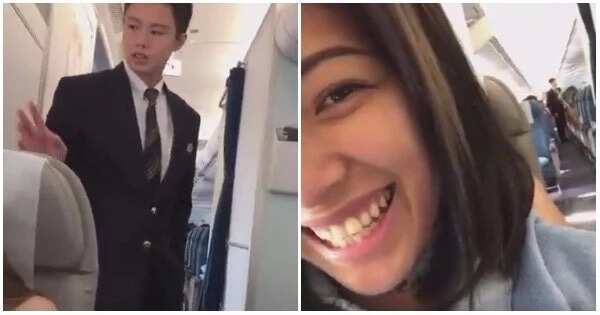 The unknown passenger was clearly captivated by the attractiveness of the male cabin crew that she decided to record a video of him hoping that she would also know his identity.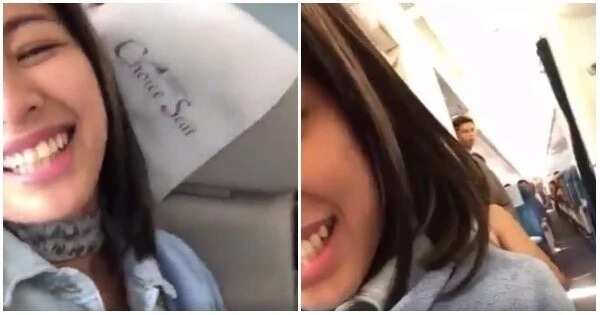 It's obvious that the woman was laughing her heart out whenever she gets a glimpse of the unnamed flight attendant.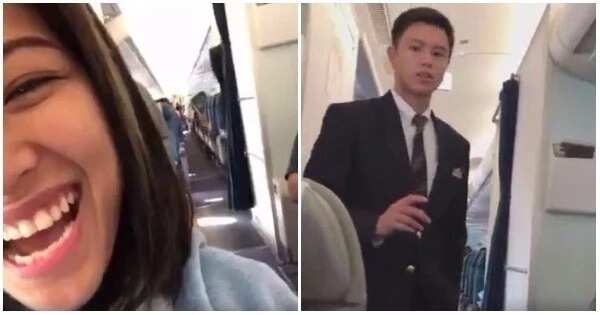 Some netizens were disappointed that the girl did the same thing Tim Sawyer did since recording a footage of an airline crew is prohibited. However, one netizen said that the girl did this way before Tim Sawyer did.

The Facebook user also claimed that it is only resurfacing now because of Tim Sawyer's viral video.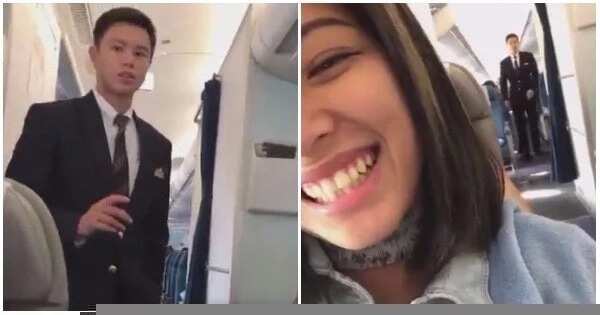 The video has already garnered more than 400K views and 727 shares.
What can you say about this video? Do you think the guy version of the female flight attendant will notice the footage?
LEAVE YOUR OPINION IN THE COMMENT SECTION BELOW!
Got similar, interesting, or heartwarming stories, photos or videos? Please share it with us by joining and posting it on https://www.facebook.com/groups/kamipinoyscoop/
Check out the latest KAMI video!
Want to watch more exciting and fun videos? Please Subscribe to KAMI YouTube channel now!
Source: Kami.com.ph