KAMI spotted a story about a group of male students wearing skirts in a school in UK.
Their idea behind this rebellious act is hilarious though, it has a very meaningful point!
Read further to know about the students' smart thought!
A campus in United Kingdom banned its students from wearing shorts despite the current heatwave that's currently happening.
Not being able to have the freedom to wear shorts to let your skin breathe is extremely irritating and a big inconvenience when studying - especially when the weather is too hot to cope with.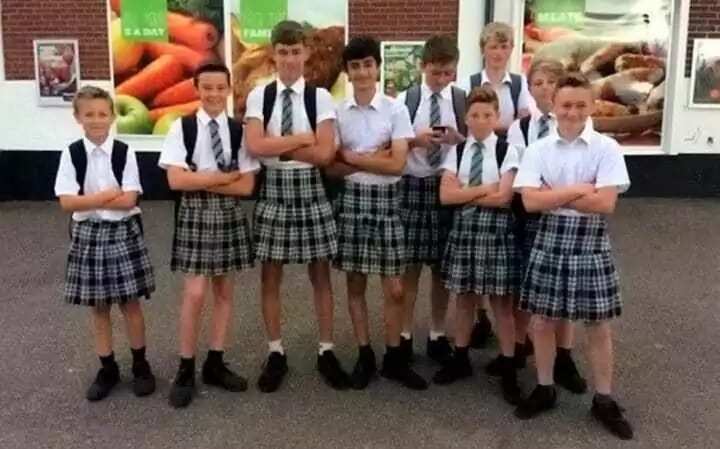 So these 30 fellas had a brilliant idea to protest their own rights; they came to school fancying their own little skirts.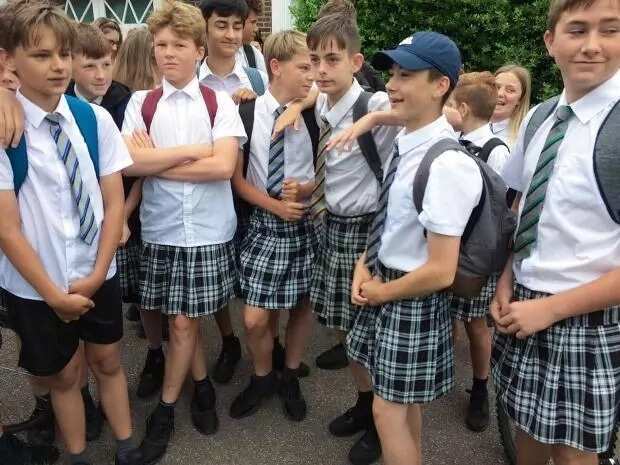 The school did not allowed shorts since they were not included in their school's required uniform.
A student said:
"We aren't allowed to wear shorts and I'm not sitting there in trousers the whole day. It's a bit hot. Girls are allowed to wear skirts all year round and we have to sit there sweating.""
Despite their harmless, rebellious act no one had been punished.
A school official jokingly said that if they wanted to, they could wear skirts just like the girls. So they did!
The boys said that it was "quite refreshing" wearing skirts instead of their original trousers.
The headmaster of the school, Aimee Mitchell said in an interview:
"Shorts are not currently part of our uniform for boys, and I would not want to make any changes without consulting both students and their families. However, with hotter weather becoming more normal, I would be happy to consider a change for the future."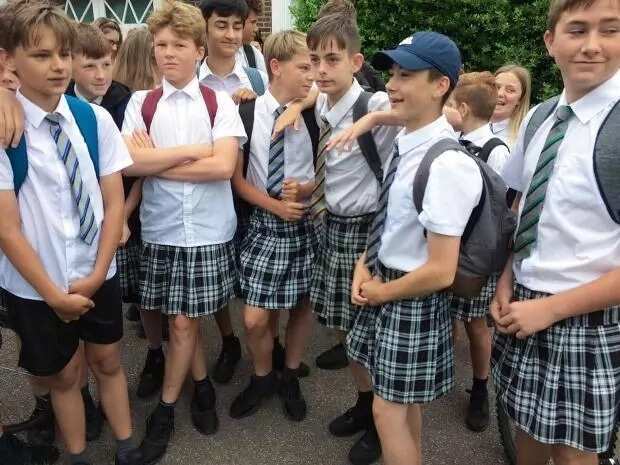 WATCH
Well, they sure did a very brilliant idea to express their rights!
Share with your friends!
Subscribe and watch our video!