The FA love story gone wrong! Tim Sawyer apologized to the FA he filmed on board, watch the video he made!
"Sorry po sa mga taong na damay at na apiktohan sa ginawa ko."-Tim Sawyer
A lot of people thought that the search for Baby, Air Philippines prettiest flight attendant will be a happy ending.
Recently, a video shared by Tim Sawyer went viral when he shared his experience on board while recording himself along with the flight attendant on the background. A lot of people felt the "kilig" moments; however, the reaction we got from the flight attendant was far too different from what we have expected.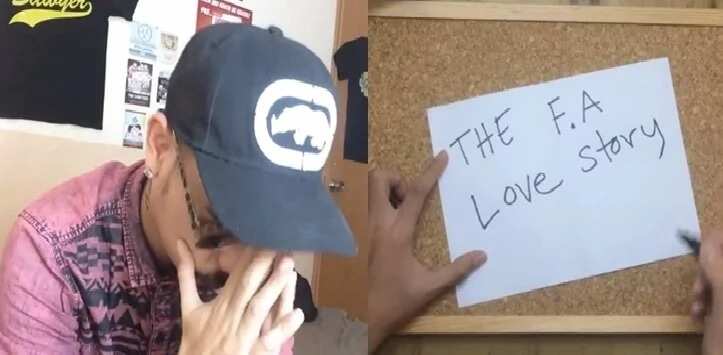 According to Flyhigh Manila, the flight attendant identified as Kathy, married and has a kid wasn't happy with the video that went viral.
"The PAL Express flight attendant is Kathy, married, with a kid. Others had mistaken FA Kathy as Philippine Airlines flight attendant Elaine. We personally know Elaine and we will guarantee 101% that it is not her on the video. A Kathy messaged us expressing disappointment on the video that went viral as she thought the guy was just taking videos of the aircraft, and she did not know it was her already involved. Also, we now do not know how Kathy's husband is reacting to this video that went viral! Be careful guys, sometimes, the boyfriends or husbands or fathers of your beautiful flight attendants may be a flight steward or even a pilot on your same flight."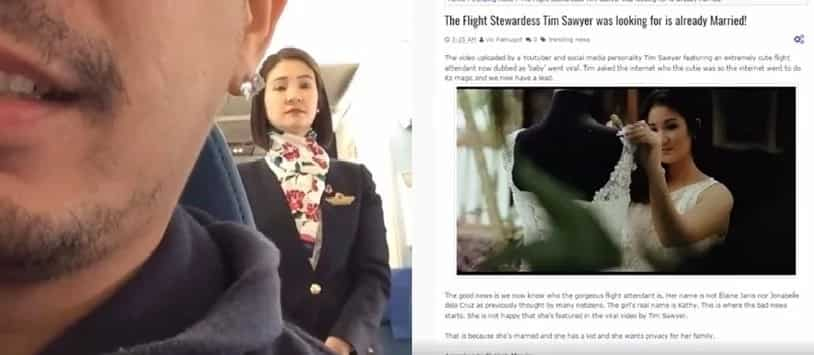 With this, KAMI learned from Real8 that Tim Sawyer immediately posted a video as his way of public apology.
He also emphasized that "He who is not courageous enough to take risk will accomplish nothing in life."
Watch the video below!
Do you also have an interesting story to share? Do not forget to share it with us and subscribe to our YouTube channel!


Source: Kami.com.ph