KAMI came accross this inspiring yet heartbreaking story from mirror.co.uk where a girl with bone cancer requested to die pretty inspired by the move "Die Beautiful".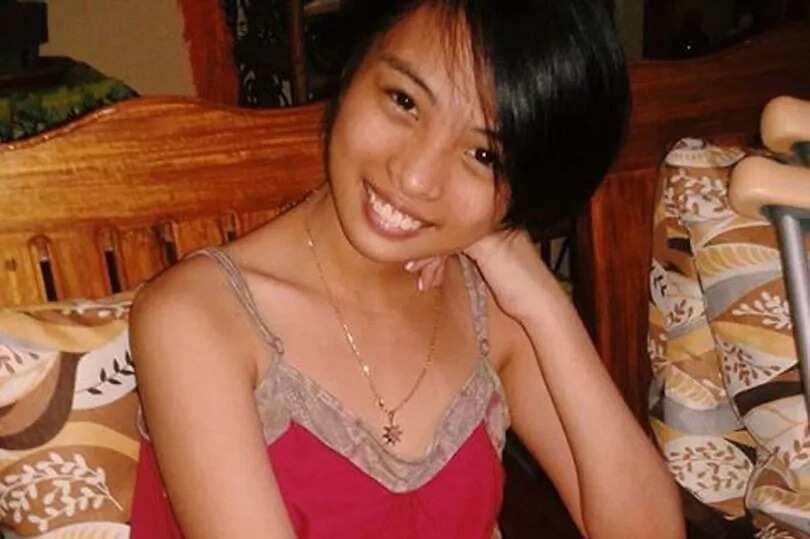 Racine Pregunta, 20, had a final wish as bone cancer ravaged her young body in its final days. The young woman told her family: "If I die, I want to die BEAUTIFUL". She asked to wear a special dress, a floral headband and specific colours as she detailed make-up and burial instructions so her farewell was just as she wanted. Now her family have declared "request fulfilled" as heartbreaking images reveal Racine in an open casket looking stunning at her funeral last April 2017.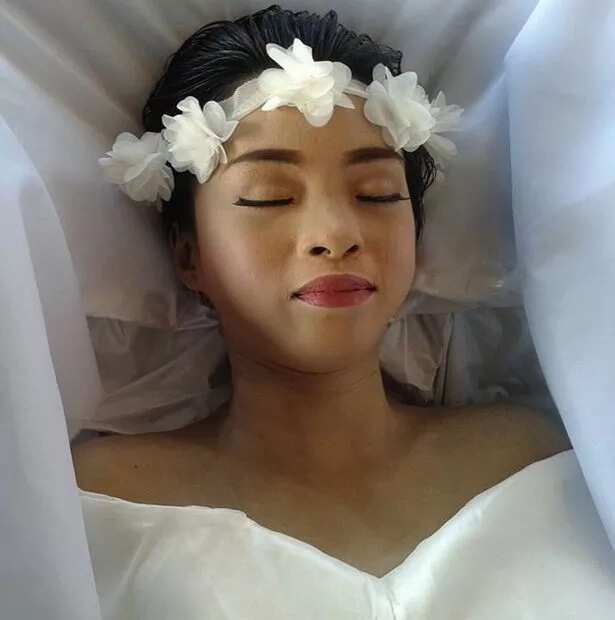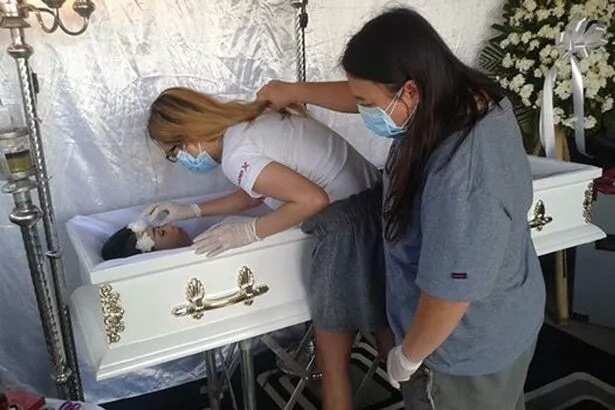 Racine died on April 17 in Davao City, in the southern Philippines, after a battle with osteosarcoma, a type of bone cancer. According to her sister Rolyn Pregunta, Racine, who had done modelling photoshoots, made the request after being "inspired" by a 2016 Filipino comedy, Die Beautiful. In the film, a transgender woman dies while being crowned in a beauty pageant.
Rolyn has revealed that Racine requested for her "personal make-up artist" to do her make-up. She also wanted to wear a white off-the-shoulder dress and a white flower headband. And she also wanted something violet, blue and mint green - and that ended being represented in her funeral flowers.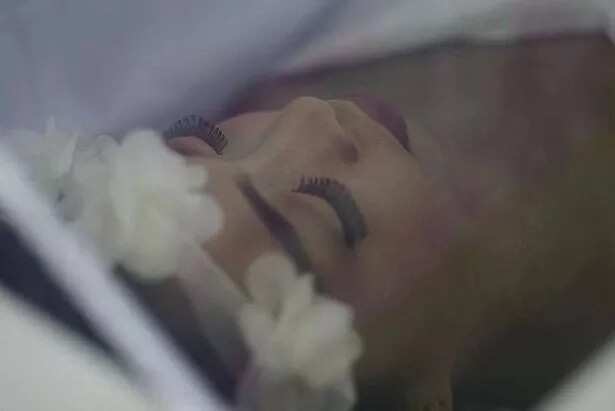 "Today, request fulfilled and there all I see is you, smiling. On the way to the sunset, friends and family gathered and bid their last farewell to Racine who now sleeps beautifully forever. You will always remain in our hearts." Rolyn wrote on Facebook.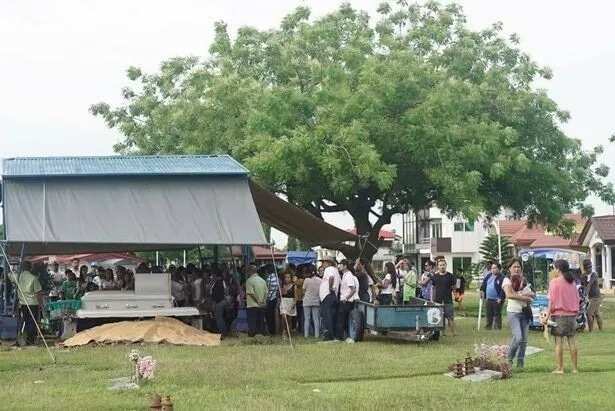 Rolyn's post about her sister's preparations went viral on social media attractions 27,000 likes/commiserations and more than 5,000 shares. About 7,000 people have commented.
In the full post, Rolyn wrote:
"Let me tell you how Racine prepared her departure. It was April 12, 2017... Before she informed everyone that she's ready to go. She had these requests: An off- shoulder white dress and a white flowerband. The next day, she asked for something that's Violet, Blue and Mint Green."
"Then I asked her "Unsa d I na gang?"(What's that, love?). She replied "Basta kabalo nka ana" (You know it. The following day.... she said: 'I want to lay beside Papa'. Thus, I said, 'let me try to achieve your request'."
"I consulted Mom about it and she told me: If we can afford to buy the lot beside my father's grave. She practically suggested; what if 'ipatong nalang nato sya sa lubnganan sa imu Papa?' (What if we we put her on top of your fathers' grave?). And immediately relayed the message to Racine and she answered "it' s fine".
"She added: 'If I die, I want to die BEAUTIFUL.' Personally requested for Ate Gladys to do her make-up (who is her personal make- up artist).Today, request fulfilled and there all I see is you, smiling."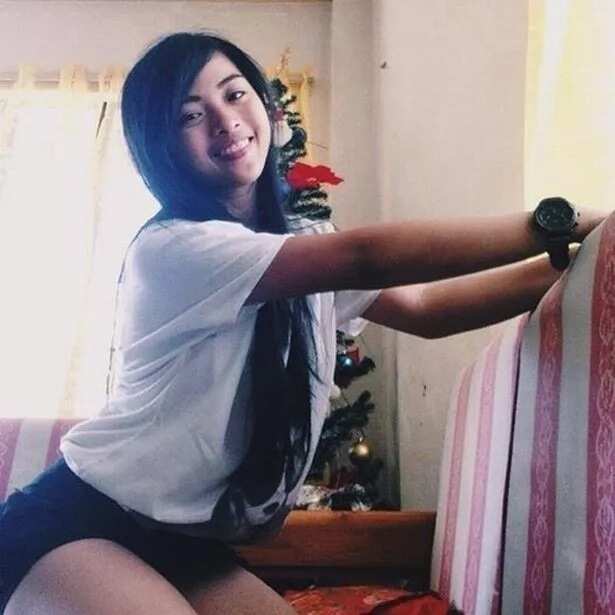 KAMI wants to remind you that life is short. We must enjoy it and be ready for our own time. And when that day comes, don't be afraid because God wants you back in his arms.
Inspiring right? What are your thoughts? Let us know! Feel free to leave a comment and share this with your friends. Also, don't forget to subscribe on our Youtube Channel!