KAMI spotted this clip from YouTube channel 'Bigfoot Encounters'
A GoPro was attached from the dog as he wanders inside the woods
As he ventures through the forest, he saw a mystifying figure went pass by him.
Our world has still a lot of mysteries to unravel.
A lot of unknown creatures and species are still awaiting to be discovered.
Who knows what undiscovered creatures are still lurking out there?
A GoPro - a small compact camera, was attached behind a dog to record what he sees as he takes a trip through a dense forest.
In the actual footage, the dog was walking around when some big black figure walks in front of him.
The dog stopped for awhile as he sees this eerie looking figure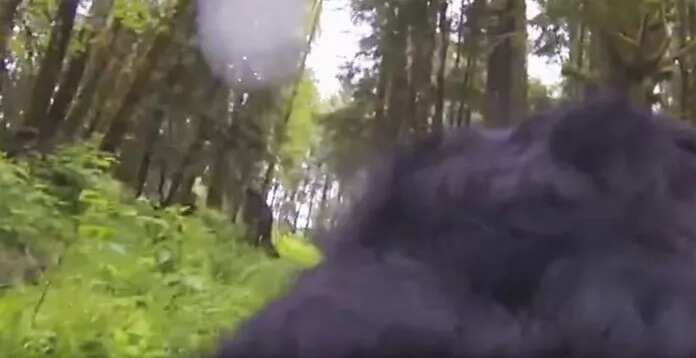 The dog didn't chased the figure nor even reacted which is expected for a dog to do so.
Now there's two theories being debated on this video.
First, the dog may be 'shocked' or 'scared' when he saw that figure.
Second, the figure itself might be just an actual person on a silly gorilla suit.
What's your bet?
See for yourself on this video!
Subscribe and watch our video!