KAMI spotted this CCTV video in a Thailand police station
As seen in the video, there's a guy threatening everyone with a knife
Everything gradually became alright when this cop intervened and negotiated with the man!
Some people are carrying heavy burdens in their lives - but sometimes, the only thing they need in their time of sorrow is a hug.
In this video from Thailand, a man was seen inside the police station - wielding a knife threatening everyone.
We are unsure of the reason why he's doing this - but this man sure seems only forcing himself to do so due to life's hardness.
As seconds passes by and the whole atmosphere is being heated with intensity caused by this man's intimidation.
Then, this brawny police man came in the scene.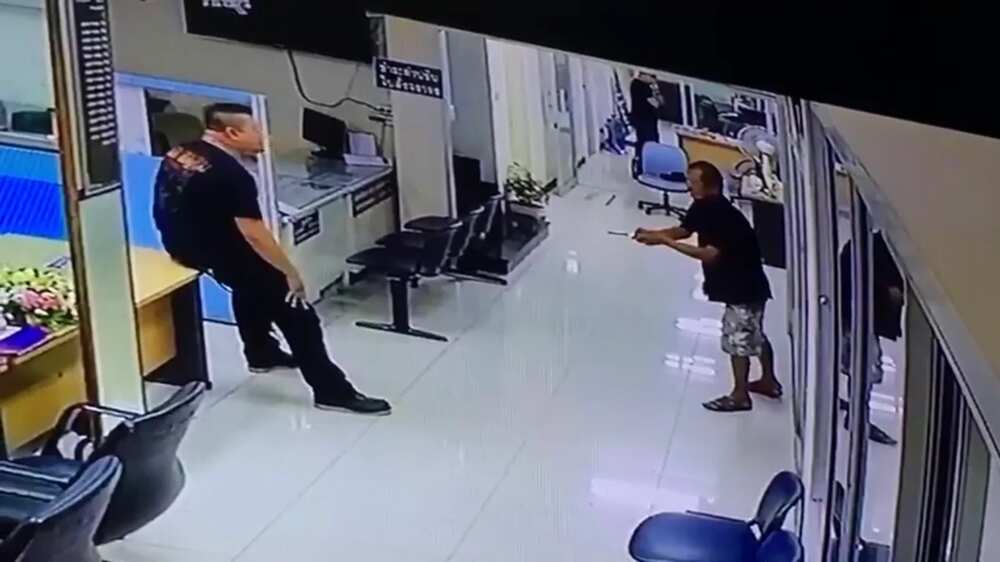 He sat on the edge of the table just enough distance from the threat.
He knew that man does not mean any harm. He knew that he needs help and comfort.
The people around really has the option to use deadly threat against this man, but they chose not to to spare this lost soul's life.
As he negotiates with the man, he pleads him to surrender his knife.
Which he did in a obviously terrified manner.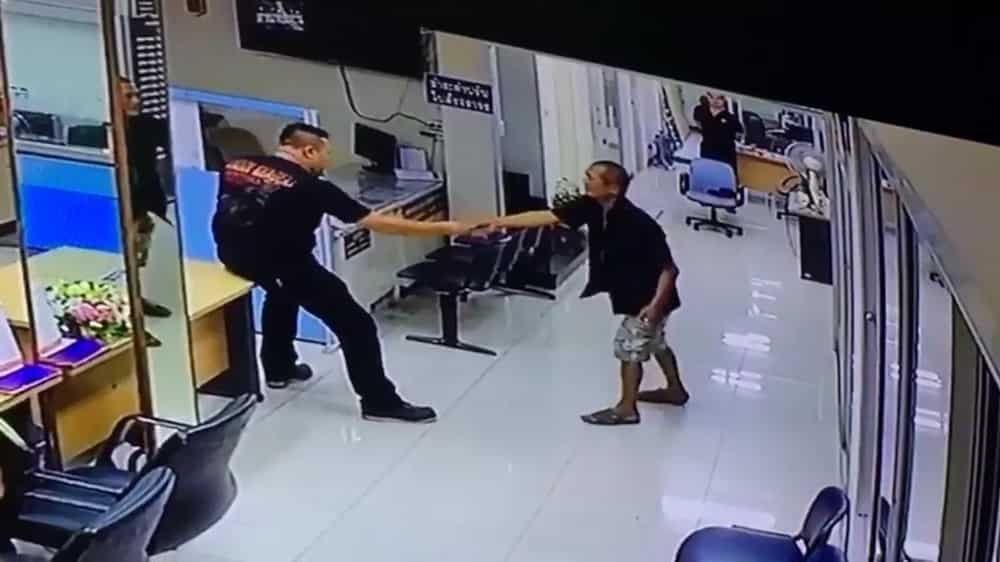 After doing so, the man immediately backed up towards the wall with his arms submissively open to offer the cops assurance that he doesn't have any more deadly tools conceale
The poor man was obviously scared of what the cops around might do to him.
But instead, this huge cop walks towards him with an inviting gesture by his both arms opened wide.
Then, the cop hugged him - assuring that everything would be okay.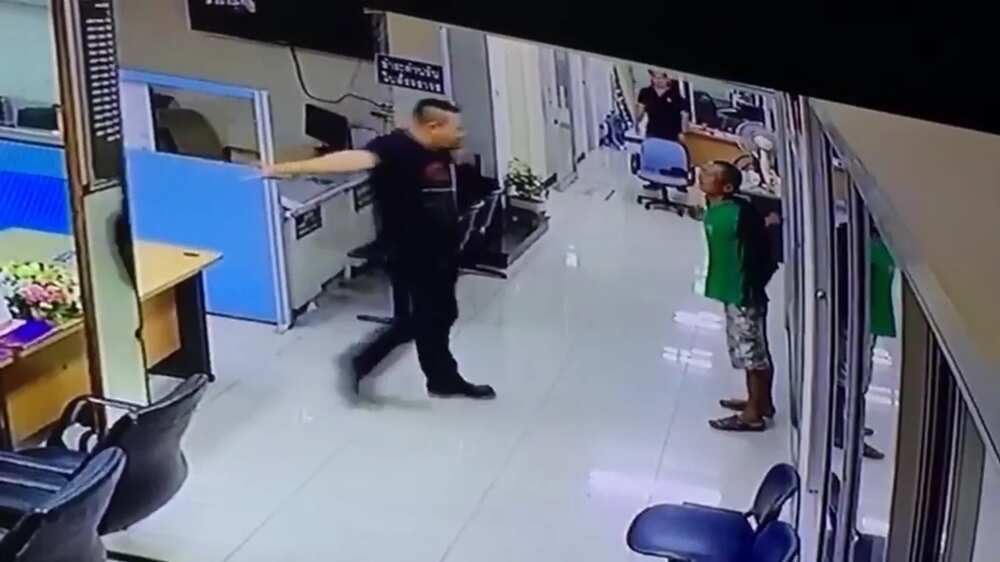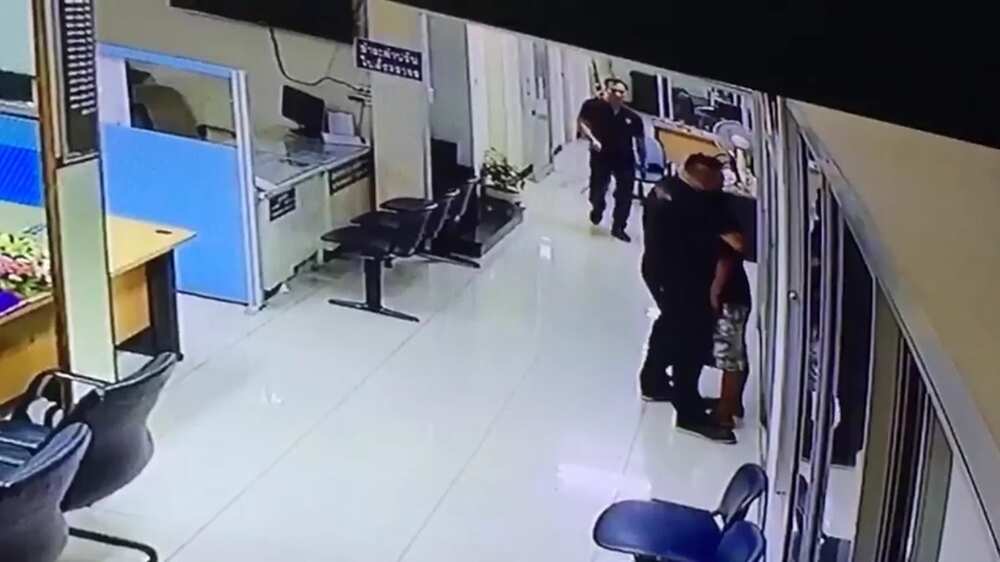 Everyone approached and sat him down, gave him water and comforting pats to the back.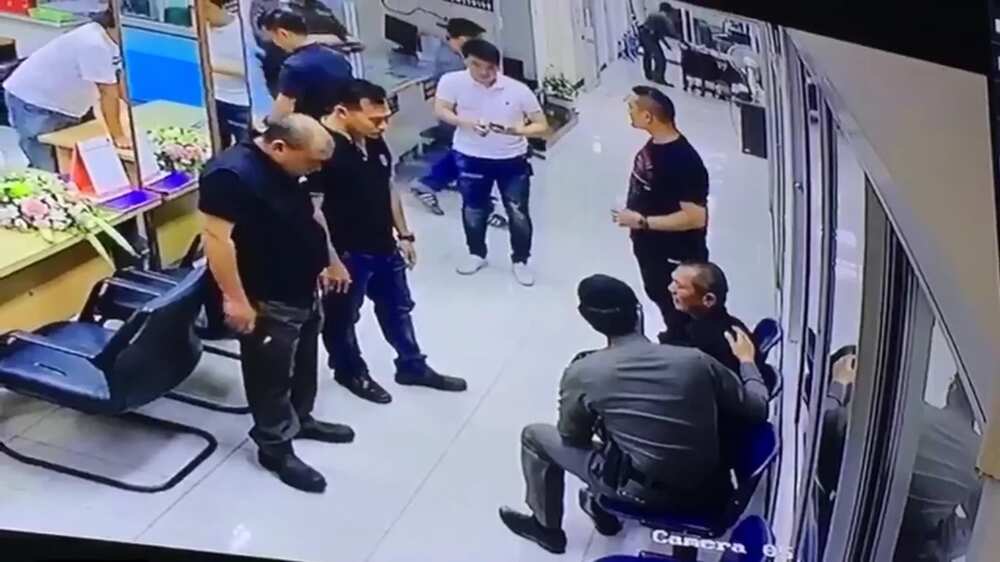 This goes to show that sometimes, some people does what they don't want due to life's troubles.
Therefore, as much as possible - we must open our ears and lend help to people like this man in order to prevent unwanted crimes to be committed.
Share with your friends!
WATCH!
Subscribe and watch our video!