Girl unknowingly leaves phone behind in an Uber car. Driver returns it, with greatest surprise the girl never expected
-These days, we see an influx of #UberStories going viral for all the right and wrong reasons
-This latest story caught our attention because of its very catchy plot twist that's got many netizens "kilig" all over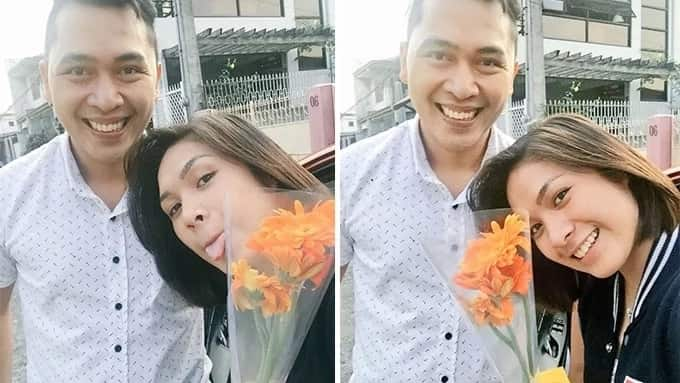 As the story is told, Twitter user CK Lucas didn't notice that she left her phone in an Uber ride that she booked.
Thinking she had really lost if for good, she was understandably very glad and thankful to have it returned to her.
But she wasn't prepared for what she got next!
The unnamed Uber driver went over and beyond, giving her flowers and donuts, too!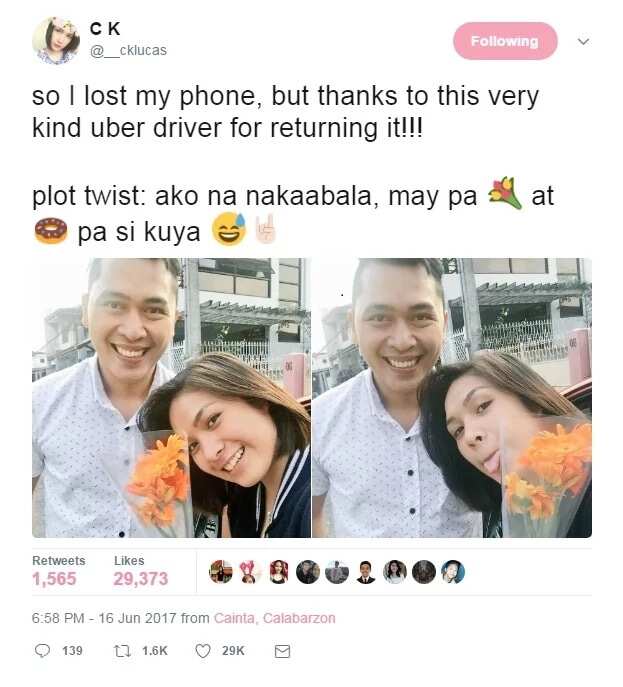 Netizens who read her post can't help but gush and get all giddy at this apparent display of admiration...or maybe, the driver was just really sweet that way.
Reactions on social media were varied.
While there are those who found it really weird for him to being doing such an act for a complete stranger, many also found their story rather cute. Some even applauded the young man for his honest and sweet, gentlemanly ways.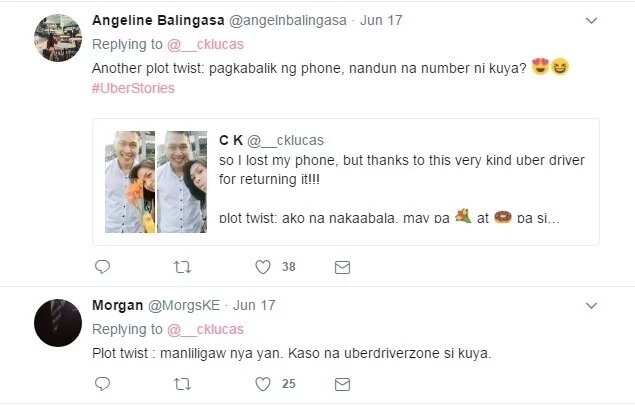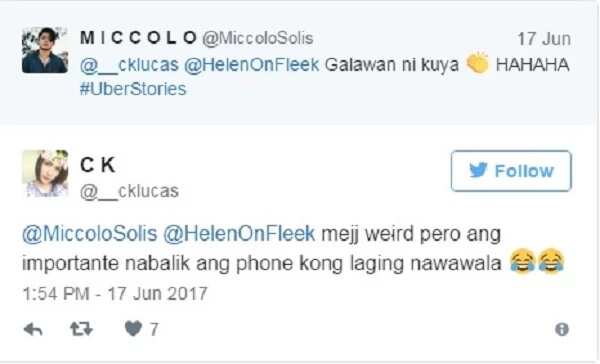 CK, who turned out to be sister of Hashtags member Jon Lucas, also revealed that this was the first time someone gave her flowers.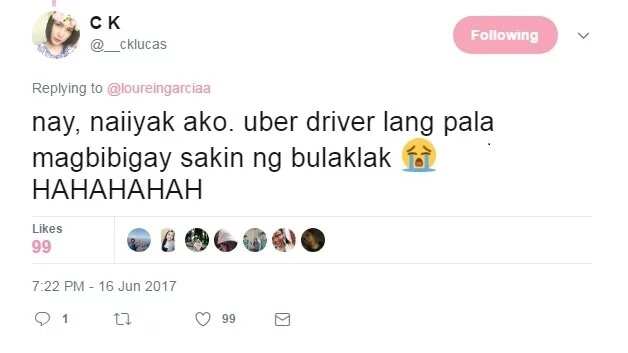 One thing is for certain, though: everyone wants an update on these two! And we sure hope their driver-passenger relationship will evolve into real friendship. Because why not?
KAMI appreciates simple, random acts of kindness. The things that do you for others, no matter how small and irrelevant it may seem, will definitely go a long way. Be that light that inspires others to reciprocate goodness. Spread love, not hate and divisiveness. Also, this story gives us hope that there are still so many good and honest people out there. Kudos!
SHARE this story to all your friends and family!
WATCH this latest KAMI video now! And if you want to watch more exciting and interesting videos, please subscribe to KAMI YouTube channel.
Source: KAMI.com.gh