Bianca King opted for a shabby-chic townhouse instead of a condo, shows sentimental side by using refurbished pieces and family heirloom
One look at Bianca King's townhouse and you'll instantly feel her 'Miss Independent' vibe
Despite the limited space, her place is every bit just as trendy and spick-and-span as a New York loft
This young actress shows how you can do more with less, and her brilliant mix and match of design pieces will make us adore her all the more
Bianca King invested her savings into this property she now proudly calls her home.
It was a close match between this, or a condo unit at some high-rise building in some busy business district -- apparently, a townhouse won, as advised by Victor Consunji, real estate mogul who happened to be Bianca's good friend.
Bianca's home screams of her personality, and her character is embedded in every nook and cranny of the two-bedroom-two-bath house.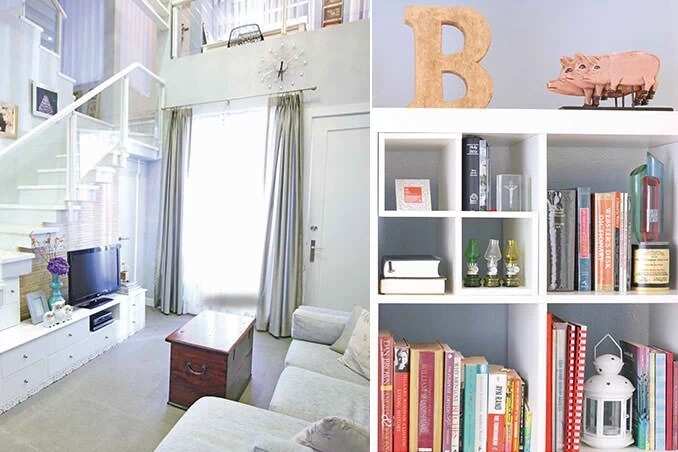 Following a design concept known as "shabby chic", Bianca's abode is every girly-girl's dream come true.
From the antique family furniture, combined with some trendy and hip pieces that she acquired from local vintage stores and small-scale thrift stores, a whimsical haven is brought to life.
Most of the stuff from her mom and her grandma were refurbished and painted with more up-to-date color and tones. She also has some appurtenances from her friends, and quite a few pieces that were re-purposed and made to look novel and new. Custom-made pieces are courtesy of interior designer Robin da Roza.
Facade, Living area, Stairs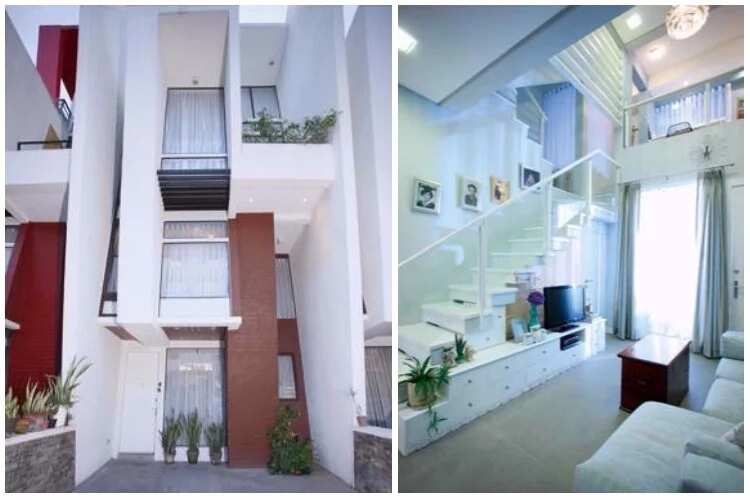 With a limited floor area, there's no other way but to go up! At 4-stories high, it even has its own roof deck offering a decent, picture-worthy view of the city.
From the outside, one would not know of the charming beauty that lies within...
Dining area, Kitchen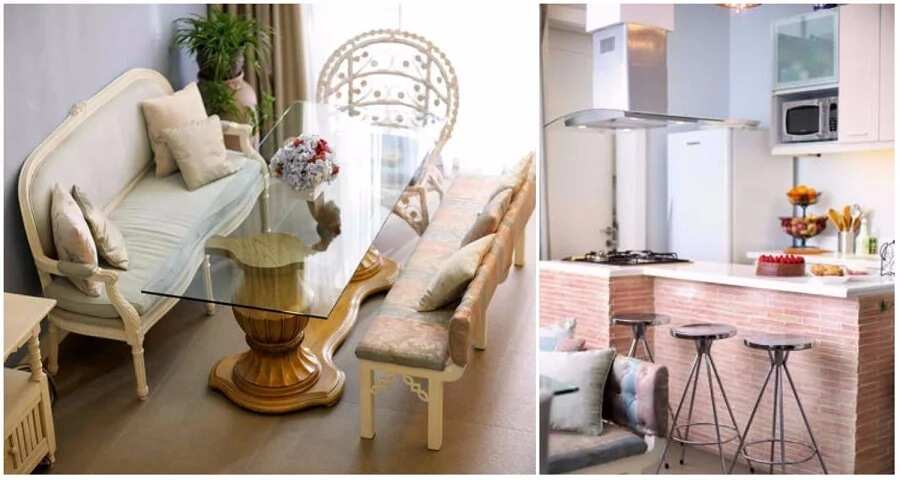 Home work station, mezzanine seating
A mezzanine leading to the 2nd floor was converted into Bianca's home office.
Bedroom
Bathroom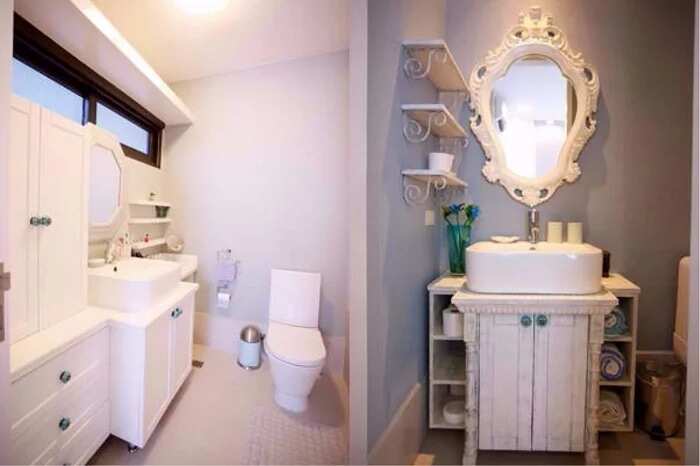 Guest room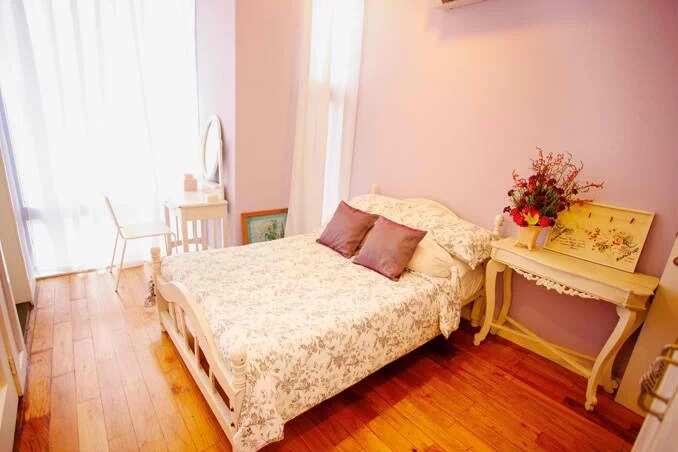 The bed frame is made from the bed Bianca used to sleep in back in high school.
KAMI agrees that probably one of the best investments you can do is to invest your hard-earned money in a valuable property, such as your very own house! It gives you a sense of entitlement, security, and fulfillment knowing you are sleeping under your own roof.
SHARE this story to all your friends and family!
WATCH this latest KAMI video now! And if you want to watch more exciting and interesting videos, please subscribe to KAMI YouTube channel.
Source: KAMI.com.gh