Woman buys a cauliflower from suspicious street vendor. When she looks in its bottom, she spots this little guy moving
-This woman bought a cauliflower from a suspicious vendor
-It was a just a normal night preparing dinner for her family
-She became horrified after seeing this little guy moving around inside the cauliflower she bought
KAMI stumbled across a very interesting story of about this woman who bought a cauliflower with a snake living inside it.
What will you do if you come across the same situation of this woman? Can you imagine yourself holding this cauliflower?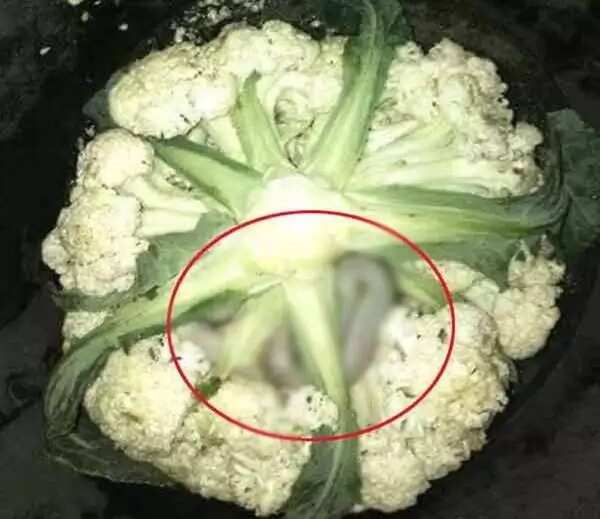 A woman who was about to prepare dinner for her family spotted this snake under the cauliflower she bought. She was in horror as a snake crawled inside the vegetable.
The photo of this cauliflower went viral around the world after this woman posted it and has also been shared multiple times on the messaging platform WhatsApp.
There are some cases where there are some worms, bugs or other insects crawling inside the vegetables we buy from the market, but this one is just so out of the world.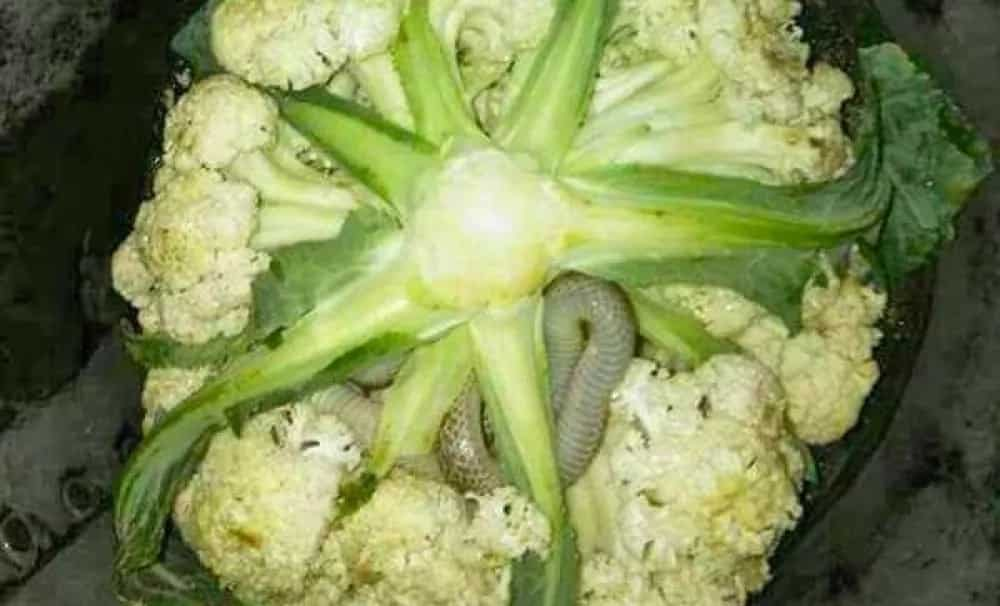 A family in Nottingham once found a 6-inch live creature crawling inside the vegetable. They filmed a video of the worm and demanded an explanation from the store they bought it.
The photo is yet to be said authentic since other people say that the photo is fake.
This should be a lesson for everyone who buys goods from the market. Check your items carefully specially if it is a vegetable of a fruit. Before eating your cruciferous foods, make sure to rinse them thoroughly and be healthy.
What can you say about this photo? Fake or Not? Tell us your thoughts below!
CHECK OUT THE LATEST VIDEO OF KAMI
FOR MORE AWESOME VIDEOS, SUBSCRIBE TO THE OFFICIAL KAMI YOUTUBE CHANNEL
Source: KAMI.com.gh