5-foot snake spotted inside garage! When homeowners came back for it, they were surprised to see that it camouflaged so well...
Lockie Gilding, an expert from Sunshine Coast Snake Catchers 24/7, posted this mysterious image after he was called in to a local home to catch a huge snake.
The unwelcome guest was last seen by the homeowners lurking in their garage door for more than three days.
However, when they came back to catch it, they were then unable to find it among their many stored belongings.
Would you have identified the intruder from this obscure photo alone?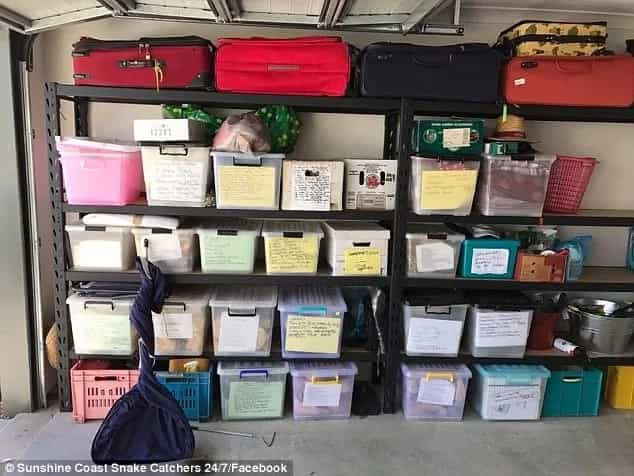 A Sunshine Coast homeowner initially saw the snake by their garage door. When he returned a few days later to catch it, it seemed to have disappeared from the area, despite the garage door being locked.
Unable to locate it, they called for assistance, and soon enough, to their surprise, the snake was seen hidden on the shelves among the homeowners' storage boxes.
It turned out to be a carpet python measuring 1.8 meters in length, roughly 6-feet.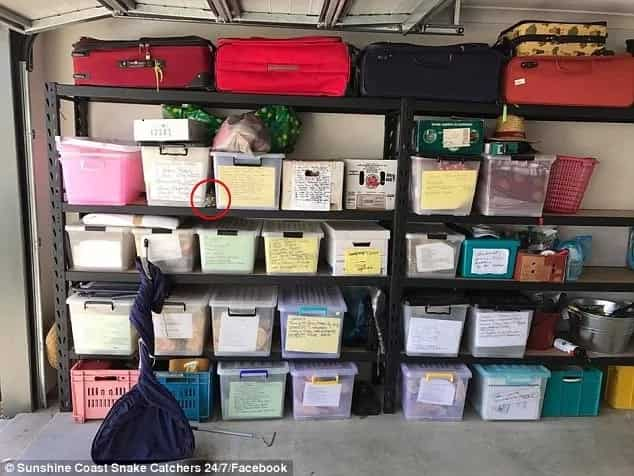 Carpet pythons are non-venomous, and can even be kept as pets. A striking feature of these creatures is that they can go for months without food.
"I just picked him up, bagged him up, and took him to nearby bushland and released him into the bush."
'He was pretty and happy and relaxed...He would have just been happy to have a warm place.'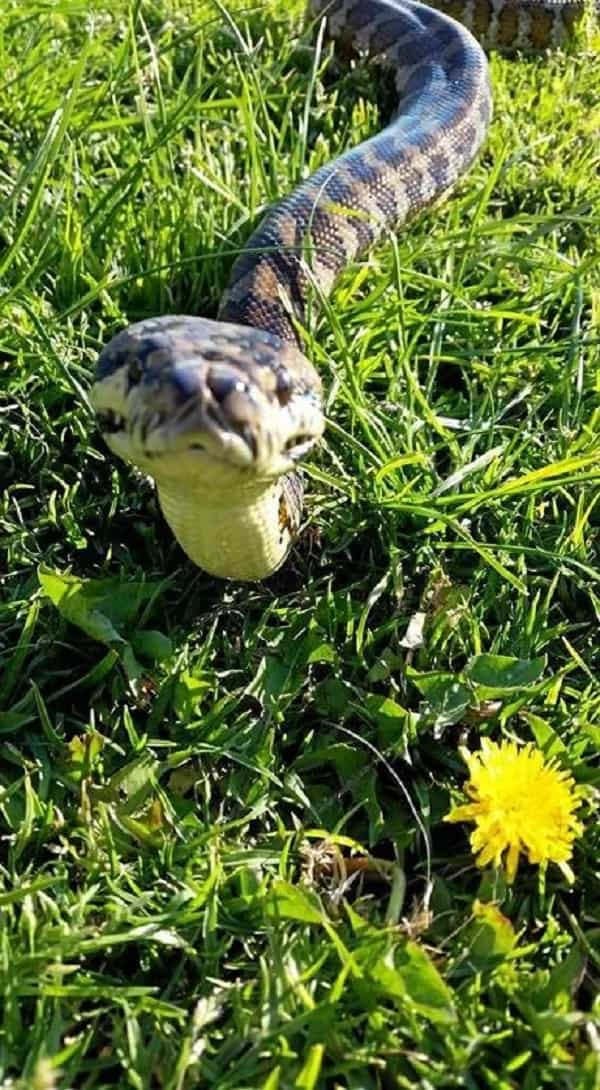 KAMI wants to remind all its readers to be vigilant of their surroundings. Be careful with all the animals that you see, handle them with utmost care, or better yet, report any sightings to authorities and local experts immediately.
SHARE this story to all your friends and family and help spread awareness!
WATCH this latest KAMI video now! And if you want to watch more exciting and interesting videos, please subscribe to KAMI YouTube channel.
Source: KAMI.com.gh