Essay about pizza got this girl accepted at Yale University! She even received 1-year's worth of pizza supply!
Those stressful months right before your high school graduation are probably spent checking out schools, and applying to colleges and uni. What adds to the burden of choosing "the right school" for you, is the arduous task of sending out application essays which can greatly affect your admission to the school of your dreams.
While we can all agree it's no fun to write boring essays, this girl from Tennessee must have thought otherwise -- she specifically chose a topic that's dear and near to her.
The result? She made it not just a fun activity, but more importantly, it scored her a spot at a prestigious Ivy League school!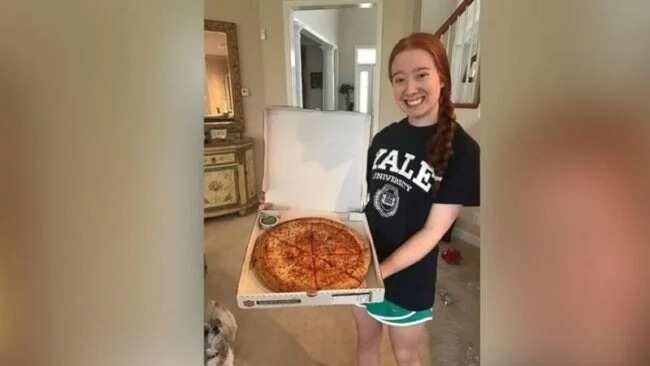 Carolina Williams from Brentwood, Tennessee, decided there's no better way to fill her Yale University application than to write about her love for pizza.
When asked to write about something that she loves to do, she beautifully composed an essay depicting her apparent love for ordering the cheesy goodness, specifically at local pizza shoppe, 'Papa John's'.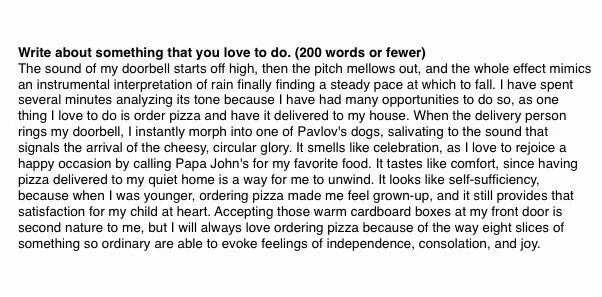 The paragraph was short, the essay concise and straight to the point, with flowery words which will surely make you drool and salivate upon reading it.
And clearly, people over at the Yale University's admissions office must have been impressed, too, seeing how she gained a respectable slot in the prestigious school!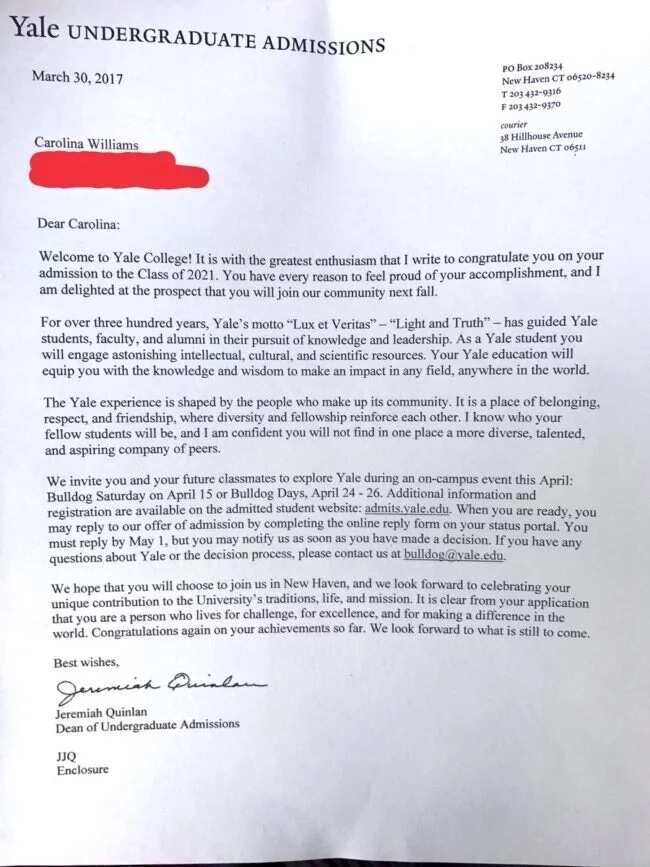 Many were inspired by Carolina's dedication and sense of imagination. Others were inspired by her creative flair for words. It was certainly not the kind of essay they'd come across on a day to day basis, that people working in admissions took the time to write her messages.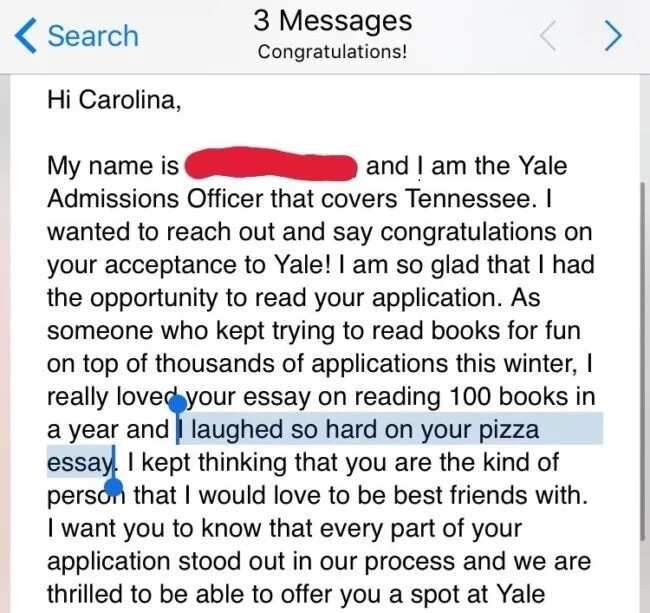 As if getting into Yale was not good news enough, her relationship with Papa John's was strengthened even more when the pizza parlor founder personally got in touch with her through a video they made...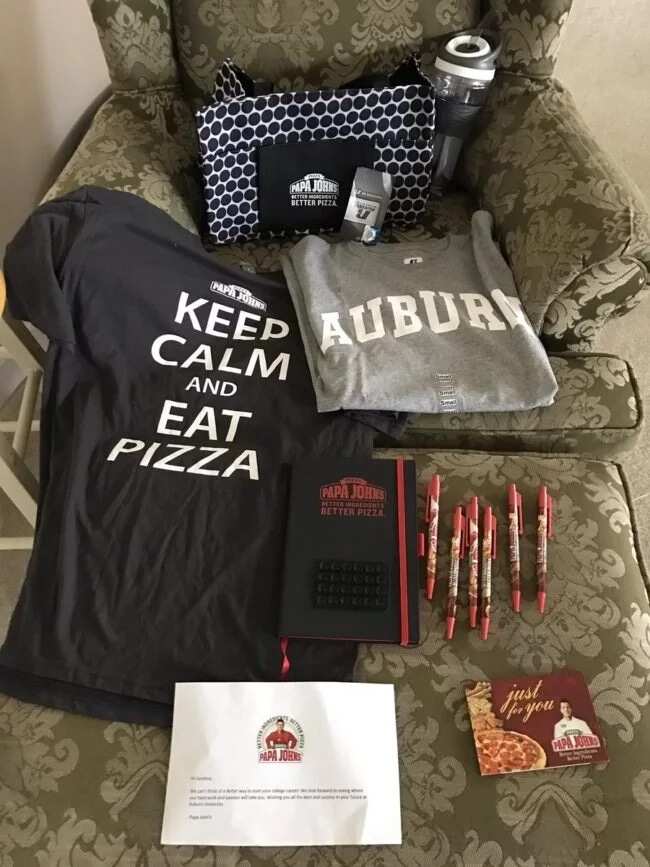 ...and offered her free 1-year worth of pizza, a free pizza party at her future college dorm, along with all these Papa John's merchandise! Oh wow!
Check out Papa John's message for Carolina below:
KAMI wants to remind all the readers that in everything you do, hardwork, perseverance, coupled with passion and dedication, will truly pay off! Just always do and give your best, and the results you reap will always be far greater than all the effort you put in. Keep striving!
SHARE this story to all your friends and family!
WATCH this latest KAMI video now! And if you want to watch more exciting and interesting videos, please subscribe to KAMI YouTube channel.
Source: KAMI.com.gh