Meet 15-year-old boy who eats food meant for 10 people and weighs 150kg (photos)
A 15-year-old Indian boy who was constantly hungry, ate food enough to feed 10 people in a day and weighed as much as 150kg is getting a second chance at life.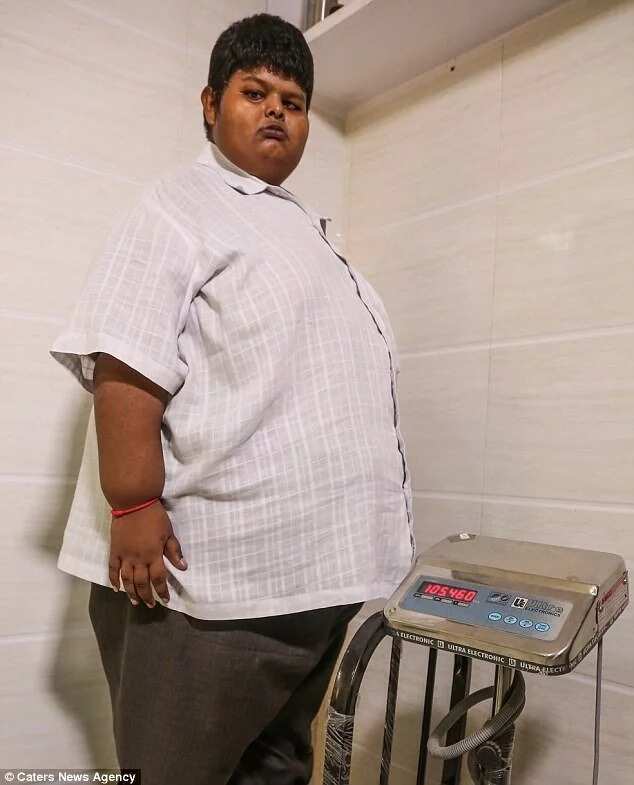 Doctors say Mahesh Bhubathi, who is from Anantapur district, suffers from a rare condition that causes him to be constantly hungry, hence his weight gain.
However, his mother, Sathala Sulochana, 35, says he was born underweight and only began gaining weight after a short illness when he was just a few weeks old.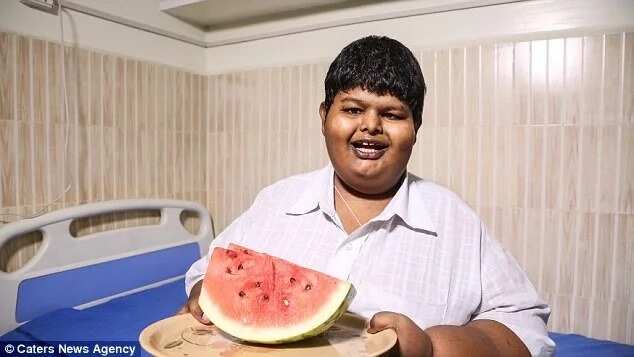 Mahesh's weight increased as he grew older and soon he gained international limelight. A weight loss surgeon, Dr Ravikanth Kongara, offered to perform bariatric surgery on Mahesh for free in order to remove some of the weight.
Since the surgery in January this year, Mahesh has lost a whooping 45kg and now weighs 104kg. However, this is still double the average weight of his age mates.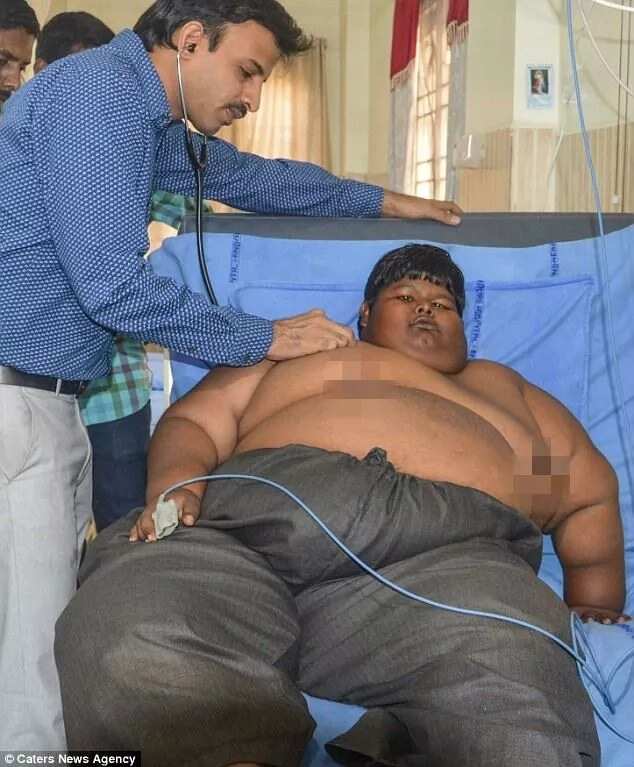 Doctors have put him on a strict diet to prevent him from gaining more weight again. In addition to his weight problems, Mahesh is unable to speak and he therefore requires constant care.
Dr Kongara says Mahesh's ideal weight, for someone his age, should be 34kg. He has also found a job for his mother at the same hospital he works so she can earn enough to take care of Mahesh.
For more, check our latest KAMI video!
Source: KAMI.com.gh