World's fattest man who once weighed 595kg set for life-changing surgery
- The world's fattest man is set for life-changing surgery
- He once weighed 595kg and has been confined to bed for almost seven years
- Doctors hope the surgery will enable him to walk after more weight loss
Juan Pedro Franco, considered the world's fattest man, is set to undergo life-changing surgery on Tuesday, May 9 in Mexico.
32-year-old Pedro once weighed a whooping 595kg and has been confined to his bed for almost seven years because he is unable to walk.
Doctors hope the gastric bypass surgery will help Pedro, who is from Aguascalientes in Mexico, shed more weight and ultimately walk again.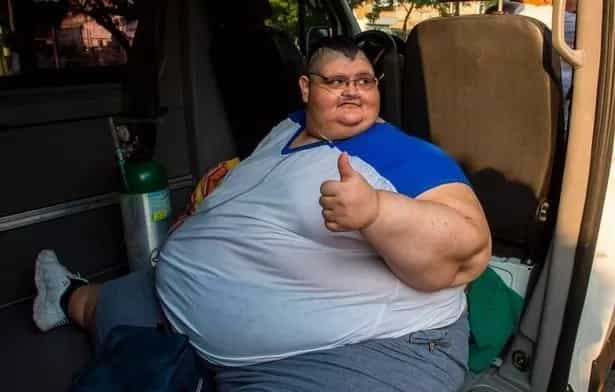 Pedro has been on a strict diet for more than three months and has shed close to 174kg to qualify for the surgery.
One of his doctors, Dr Jose Antonio Castaneda Cruz said: "He has lost nearly 30 per cent of his initial weight, so he is ready to undergo the bariatric surgery."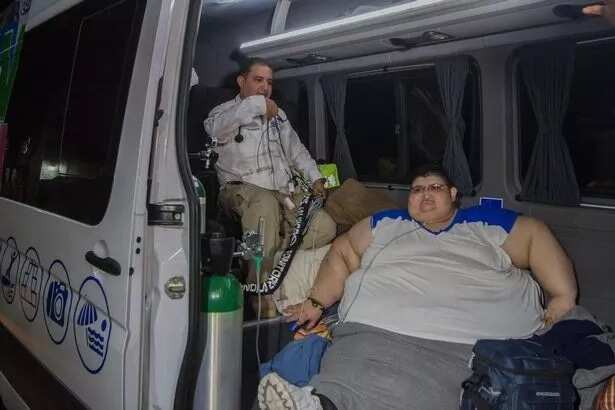 To move from his home to the hospital in Guadalajara where he is currently admitted, Juan had to use special equipment and ambulance van.
In addition to his weight, Pedro has type 2 diabetes, which complicates his condition. Doctors will perform several tests, including cardiac and pulmonary observations, to make sure the surgery goes well.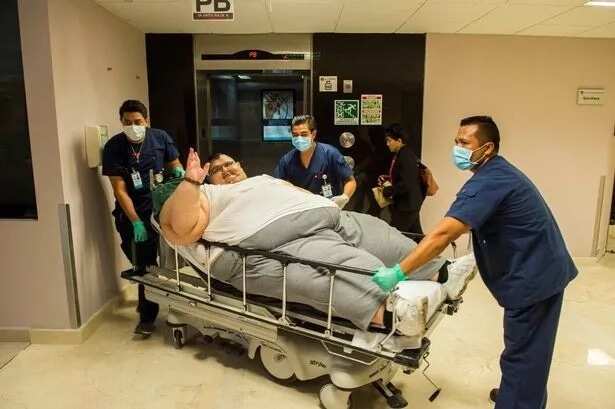 In an interview last year, Pedro expressed his hope: "I'm looking forward to going out again, driving again, singing. That's what I like doing. God willing, I'll be able to do all those things in the future."
Experts say almost 75 percent of Mexicans are either overweight or obese. The country's diabetes prevalence rates are also among the highest in the world.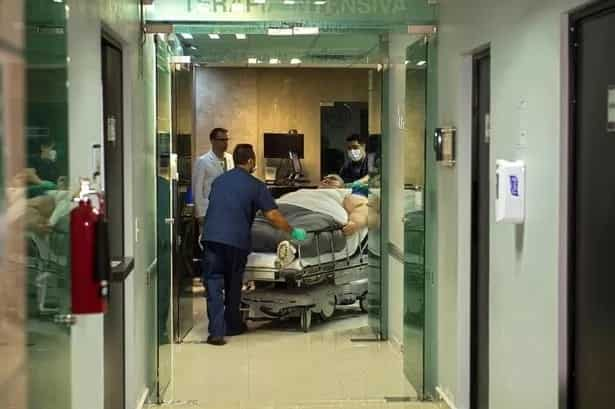 Watch more about Pedro's surgery in the video below.
For more, check our latest KAMI video!
Source: KAMI.com.gh