The Queen of Philippine Pop, Sarah Geronimo reveals her top 5 breakup playlist. What's your breakup playlist?
-It is a known knowledge to everyone especially the fans of the pop star royalty what she's been through in the name of love.
-Her breakups were a huge buzz in the show business industry. One breakup went viral due to the various tweets posted pertaining to her, and everyone was talking about it.
-In one of her interviews for the last movie she made, she was asked what are her top 5 breakup playlist.
-However, like what the say, after the pain comes happiness as Sarah found the one who truly loves her.
-Unlike all other men who were linked to her, Matteo Guidicelli defies all odds and proves to everyone especially to the men who broke her heart that she's worthy of all the love in the world, and Matteo is proud to be around her.
-Nevertheless, let's list down the top 5 breakup playlist of The Voice Teens Ph coach and her favorite lines of the songs.
KAMI caught sight of this breakup playlist of Sarah Geronimo in the ABSCBN News online page.
Related Article: Amusing things that you should know if you are a Sarah Geronimo fan - Fun Five!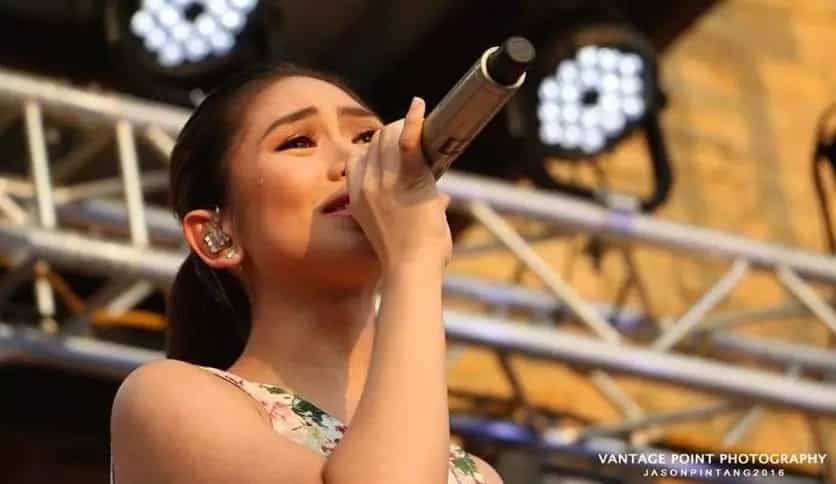 She's deeply connected to every song she sings. She sings from her heart, and there are times that she lives through to every lyric of the song she is singing. Hence, she is no doubt one fine artist, a true gem of the Philippine music industry.
Read Also: Things you should know about the World-Class Performer & The Voice Teens coach Ms. Lea Salonga - Fab 3!
Without further ado, let's take a look at Sarah's top 5 breakup songs and the lines that get through her heart.
5. "It Must Have Been Love" by Roxette
A song from Roxette topped the 5th spot of her breakup playlist. Her favorite line in this song:
"It must have been love, but it's over now. It must have been good, but I lost it somehow."
,
4. "I Don't Want To Miss A Thing" by Aerosmith
"I don't want to close my eyes. I don't want to fall asleep 'cause I'd miss you, baby. And I don't want to miss a thing."
This song made it to her top 4 breakup playlist, and she quoted her favorite line from the song.
Read Also: Top 10 most followed Filipino actresses in Instagram. Find out who are these beautiful and talented ladies.
3. "Someone Like You" by Adele
This award-winning song of Adele is one of the most favorite breakup songs of some if not most of the couples who call it off.
"Never mind, I'll find someone like you."
Indeed, she found someone who loves her as her without any doubt and pretensions.
2. "Breakeven" by The Script
"But no wise words gonna stop the bleeding."
What could Sarah think of this line why she chose it?
1. "The Scientist" by Coldplay
This Coldplay song surely wins Sarah's breakup playlist. Aside from being a fan of the band, she loves this line:
"Nobody said it was easy. It's such a shame for us to part."
When Coldplay had a concert in Manila, she watched it alongside her better half, Matteo.
Read Also: Angel Locsin, Bea Alonzo, & Toni Gonzaga lead the best actress online poll. Find out the top 20 here!
Please don't forget to subscribe KAMI's YouTube channel.
Source: KAMI.com.gh