-Rounding up the scariest horror movies of all time!
-These movies haunted us in our dreams.
-They've thrown us out of our seats for their chilling scenes.
-We couldn't get more of their spine-chilling and uncannily surprising sequence.
-Do you still remember the most horrifying movie that you've ever scene?
-Let's take a look at the frightening movies of all time.
KAMI found out this top 10 list in thetoptens.com page. Find out if your favorite horror movie is part of the list.
Read Also: Angel Locsin, Bea Alonzo, & Toni Gonzaga lead the best actress online poll. Find out the top 20 here!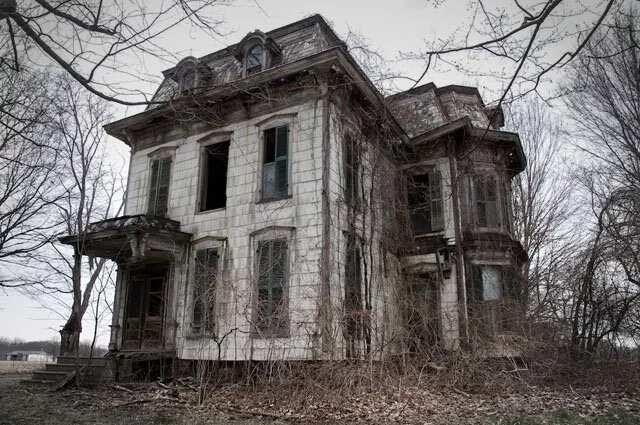 Haunted houses make us creepy. It is probably one of the most significant spine-chilling scenes of the horror movies. Aside from this, there are are other relevant factors that make a horror movie a legit petrifying movie of all time such as the story line, actors, pacing, cinematography, and everything's within that create horrifying scenes.
Now, let's watch these terrifying horror movies.
10. The Texas Chainsaw (1974)
It is undoubtedly a bone-chilling movie of lots of indescribable thrills. On a lighter note, this movie made the chainsaw machines popular, in a good way though. So, we should say Stihl, and all other brands should be thankful of this movie. No, seriously, the history of chainsaw takes credit to this movie as it opened the doors for them to be widely known.
9. SAW
Well, who could forget this movie? Who could forget the sadistic serial killer Jigsaw? It is when we thought of trying to figure out how to get out from the trap as if we were part of the movie.
8. Scream
This movie is probably among the most well-celebrated horror movies of all time as big stars lead the role such as Neve Campbell, Courtney Cox, David Arquette, and Drew Barrymore starred the sequels of this movie. A series of parodies were even made for this movie.
7. The Silence of the Lambs
This is a brilliant film that starred two well-respected actors in the industry Jodie Foster and Sir Anthony Hopkins. What makes the movie terrifying? It is not about the scary faces or the haunted places, but the clear point out of great acting skills of the two lead stars, and not to mention a brilliant psychiatrist who eats human flesh. That's not scary but definitely gross.
6. Pyscho
This movie received several sequels or remakes, but the one that really made a super blockbuster hit in the cinema is the original version in 1960.
Read Also: 8 massively hit songs sung by your popular pop superstar that you might not know were written by Katy Perry - Listen to them now!
5. Alien
Do we need to say more? This movie made Sigourney Weaver extremely popular as she battled out all the aliens in the deep space.
4. A Nightmare on Elm Street
This Wes Craven's classic indie slasher film made the name Freddy Krueger a terrifying character who preys on the teenagers in their dreams and in turn, kills them in reality.
3. The Shining
This movie is an all time favorite horror movie that starred Jack Nicholson who portrayed the role of Jack Torrance that is based on the highly acclaimed novel by Stephen King. The latter took the job offer as a winter caretaker in Overlook Hotel, an isolated area in Colorado. He hoped to cure his writer's block by taking the job. However, unexpected and horrifying turn out of events changed his life and his family.
Read Also: The most excellent & record-breaking movies that made Angelina Jolie the most prominent & exquisitely refined best actress in Hollywood - Top 10!
2. Halloween
This Halloween inspired film of the 1978 box office hit topped by big stars such as Jamie Lee Curtis.
1. The Exorcist
True to its number, this horror movie surely top-billed the list as it has received an Academy Award for Best Writing Adapted Screenplay and other prestigious awards for its frightening storyline and cinematography. It is well-known as the 9th highest grossing film of all time in both Canada and the US with estimated admissions of over 110 million USD.
Did you watch all of the movies listed? Do you have any other movies that didn't make it to the list?
Please subscribe to KAMI's YouTube channel.
Read Also: Top 5 notable films that made Tom Cruise an exceptional actor & a true legend in Hollywood & the compelling roles that sky-rocketed his career!