People Thought There Were Only Rats In This 200-Year-Old Farmhouse. Then Someone Opened The Door
If you could run away and hide in the hills, this would be the place. What does your dream home look it?
Nestled in the Linescio hills in Switzerland is an unassuming old house. One could easily walk it by and think it is nothing but an old crumbling ruin.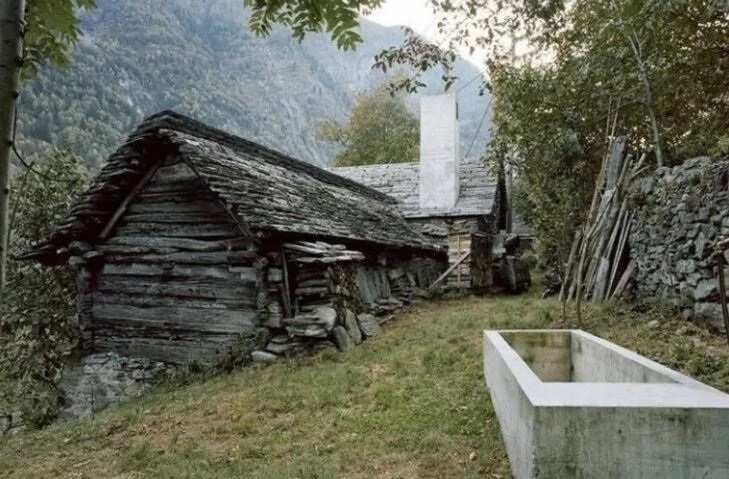 But you'd be utterly wrong. This is Casa d'Estate, a renovation project by the renowned architecture company, Buchner Bründler Architekten.
Well known for their minimalist approach to design, Casa d'Estate is no different in that regard, but in every other regard, however Casa d'Estate is unique.
"With its combination of historical charm and modern beauty, this home makes a statement that few others could."
The 200-year-old ruin is in surprisingly good condition, considering that it had endured almost a quarter-century's rain and sun and snow and storm.
Much of the original structure still stands, and the team of architects had worked very hard to showcase the house's original elements.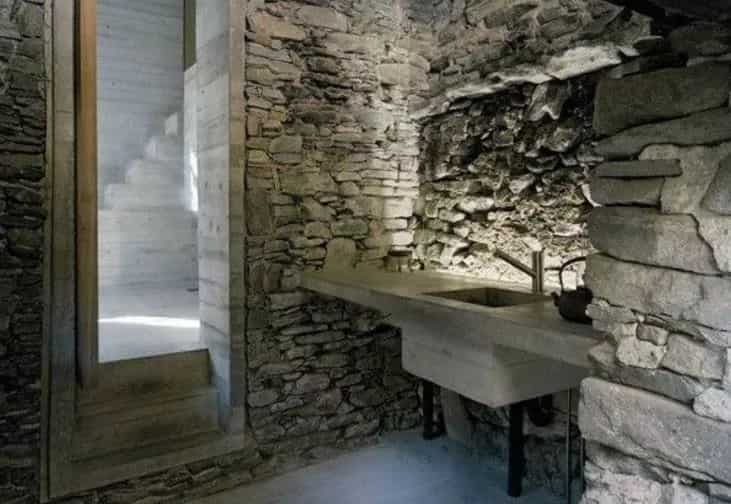 "This gorgeous house is a perfect reminder never to judge anything by its exterior – you'll never know what beauty you might find inside."
As much as possible of the original wooden beams and stone walls have been kept intact, replacing only what could not be mended or strengthened.
The minimalist approach can be seen all throughout the house, reminiscent of the original, primitive architecture from 200 years ago.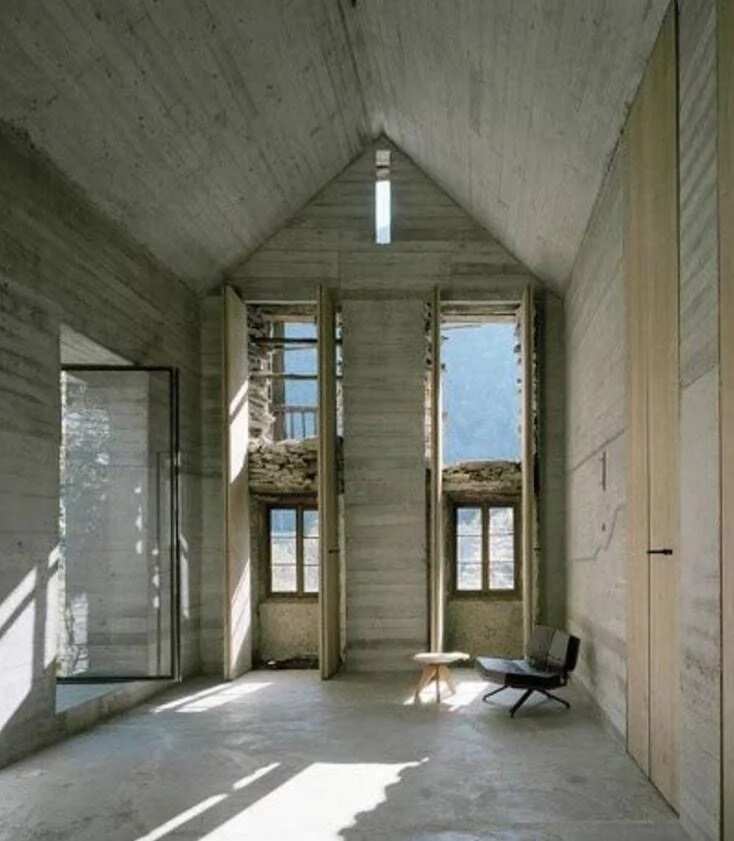 Stone and wooden accents cover the walls and ceilings, the light, rough textures giving a natural feel and look to the house.
The original window slats had all been kept in place, even though half ruined, and had been covered with glass and shutter doors to guard against the weather.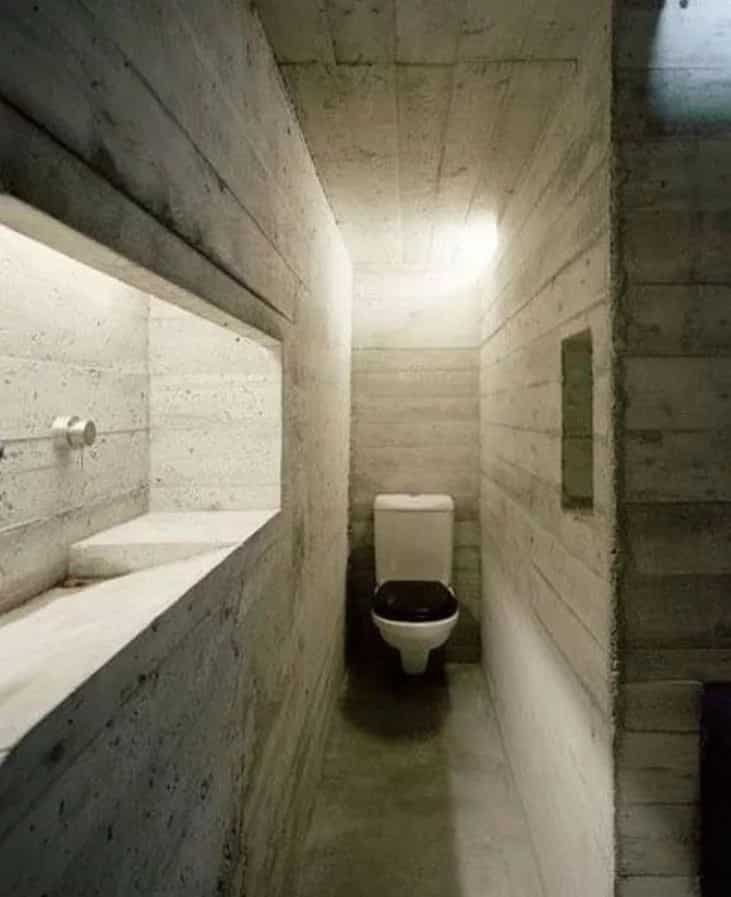 The 'bathhouse' had been kept in near original form apart from the stainless pipework that is an obvious modern touch to an otherwise Middle Ages room.
While this absolute simplistic design might not lend itself to comfortable, luxurious living, it does have to it a certain unparalleled beauty.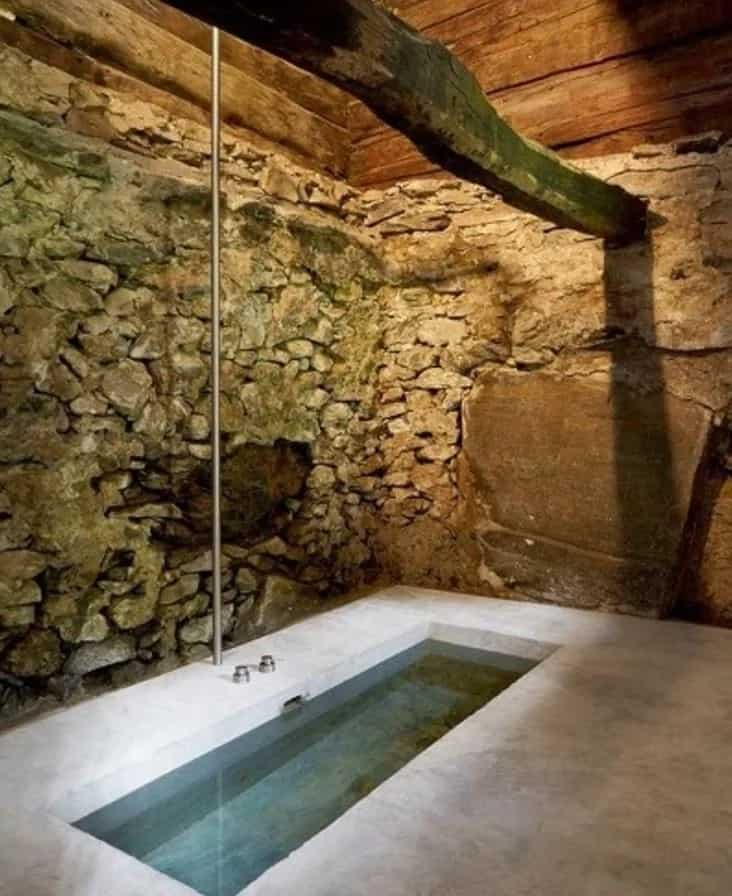 If you appreciate this raw, beautiful house as much as we did, please share this article. Would you love to live in a house in the hills like this one or do you prefer the city?
Please join us in the comments below and let us know what your dream home would look like.
SOURCE: WIDE OPEN COUNTRY
For more, check our latest KAMI video!
Source: KAMI.com.gh