Young soldier in Marawi City asks dad for prayers on his last ever phone call
As he talk to his dad on what eventually ended up as his last ever phone call, he says, "Pa, pray for me..."
As posted by the Facebook page called Civil Relations Service AFP, the story of this young soldier, identified as CPL Angelo Estores Jr. is a tragic one.
Kami.com.ph spotted the tragic story of Estores' last phone call on Facebook, and we sympathize with the family that he has left behind.
According to reports circulating online, Estores, in his final hours, was able to make a phone call to his dad to ask for prayers while he crawls to a fallen comrade's weapon and defend himself against the members of the group led by the Maute brothers.
READ ALSO: Makabayan? Pres. Duterte says, 'Filipinos are not adept at Mathematics' unlike the Chinese
The 25-year-old army corporal, a father of two young kids, and soon-to-be husband, had died in battle while in Marawi City on May 25, while on the phone with his dad, a retired soldier.
His last words had been, "Pa, Pray mo sa ako, murag dili na madayon akong kasal, tulo na lang mi nabilin ang siyam patay na," (Pa, you Pray for me, my wedding might not push through, only three of us left here, nine of my companions are dead).
"Ginakamang na naku ang 50-caliber pang, RPG ang ginatira sa amoa pang, wala na koy bala, patay na akong opisal, I-Pray ko ninyo." (I am crawling towards the 50-caliber, they are firing us with RPG, I don't have ammunition, my officer is dead, you pray for me)."
READ ALSO: Bothered VP Robredo sternly urges President Duterte to focus on "war on poverty"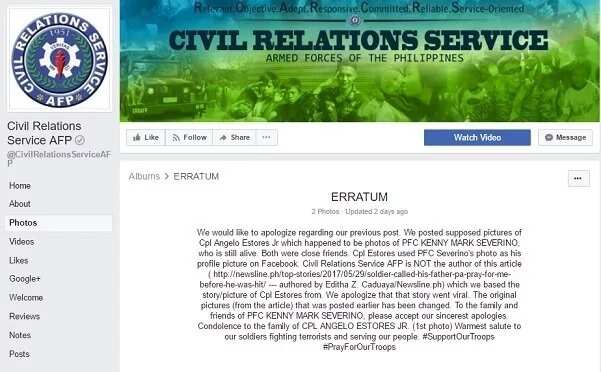 Estores Jr. was set to marry his girlfriend on June 29 in Pikit, North Cotabato, but the battle in Marawi City had killed him before he could do that.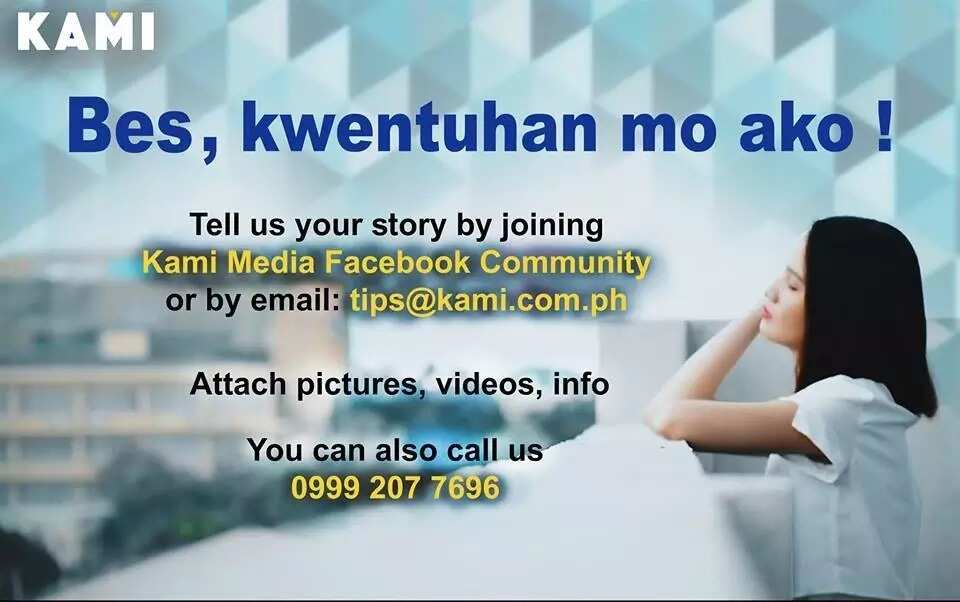 READ ALSO: Man who sees himself as 'marangal na lalaki' asks why he was slapped twice for helping a woman
RELATED: If you think life in Ph is hard, watch this girl talk about people dying for watching Hollywood movies and making international phone calls!
Source: KAMI.com.gh