-As reported yesterday, the two beautiful couple have tied the knot already.
-The gorgeous Miranda Kerr married the social media magnate Evan Spiegel.
-According to People magazine, the ceremony was small but lavish.
-The wedding was held at the 26-year old Snapchat's co-founder's home in LA.
-According to the source, it was a small wedding, but with a massive production setting.
-Miranda Kerr just turned 34 last April 20 of this year.
KAMI caught sight of this story in Daily Mail UK. Scroll down to view the details below.
Read Also: Fated To Be Together - This Story Is About A Woman Who Had Her Face Ruined Due To An Acid Attack & Found Love In Unexpected Way.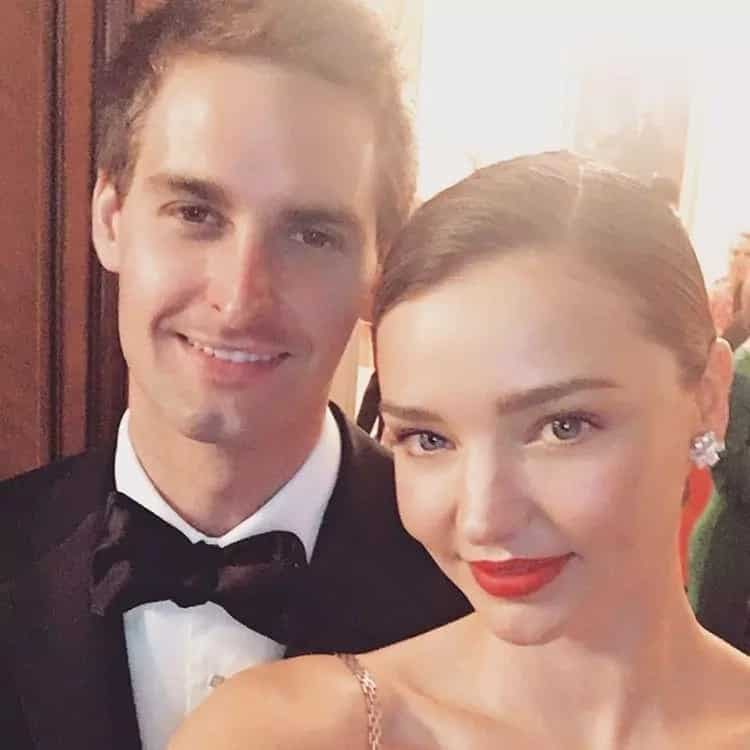 It was reported that the wedding ceremony and the reception were immensely intimate but posh and elegant. It was added that the model was extremely involved, and as expected, she has an impeccable taste. She knew exactly what she wanted, and most of all, she was overjoyed to marry Evan.
According to the reports, the event was star-studded. It started with cocktails in a marquee in the lavish garden of the Snapchat's founder. A pianist serenaded the guest with the song When You Wish Upon A Star.
Apart from this, a string quartet also played. A wedding guest mentioned that the wedding decor was dainty with a rustic chic touch and filled with farmhouse tables and white benches and chairs as well as pink roses.
Overall, the guest could describe the wedding as elegantly done.
Read Also: "The Flash" Is Engaged! Grant Gustin Is About To Get Married.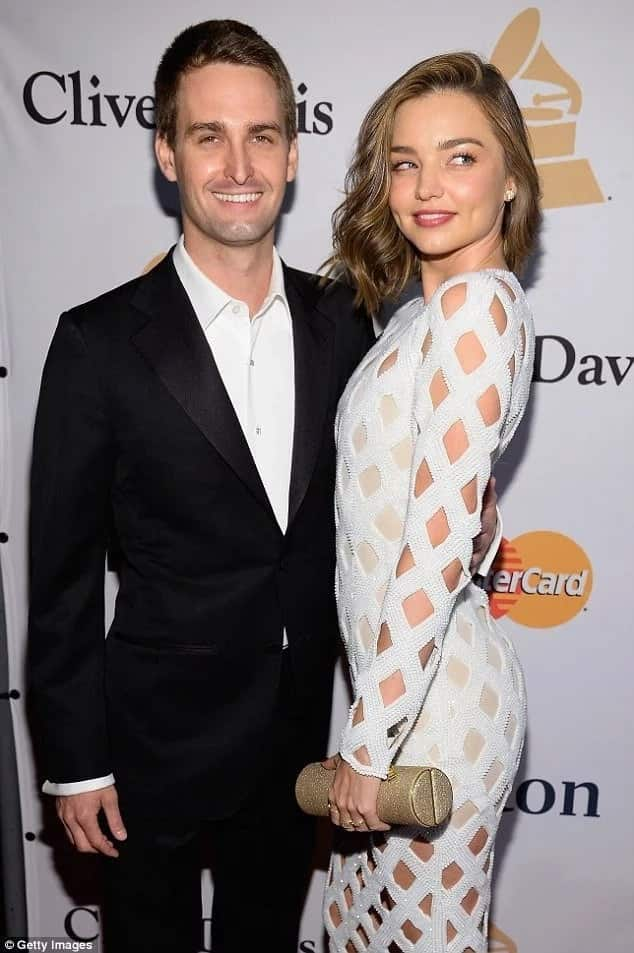 The Australian model was formerly married to Orlando Bloom with whom she has a 6-year old son. However, the couple split up in 2013.
Miranda Kerr met Evan Spiegel at a Louis Vuitton dinner party in New York, 3 years ago, in 2014. The couple then announced their engagement in July of this year.
According to Forbes, the couple is two of the wealthiest couples in Hollywood. Though, both Kerr and Spiegel didn't comment on this.
Read Also: Taylor Swift Has Swiftly Moved On. Swift's New British Beau, Joe Alwyn Is Moving To The US Just To Be With Her.

Read Also: Uncle's Plea For His Sick Nephew Diagnosed With Leukemia. Edwin Patriarca, An IT Student Seeks Help Online For His Little Nephew, John Jayden.