"May Pera sa Basura" Indeed! Couple Discovered Foul-Smelling "Rock", Worth Millions!
-Who knows vomit would actually cost so much?
-This couple got lucky on their beach find when they discovered this disgusting and foul-smelling "rock" by the shore.
-There's cash in trash, indeed!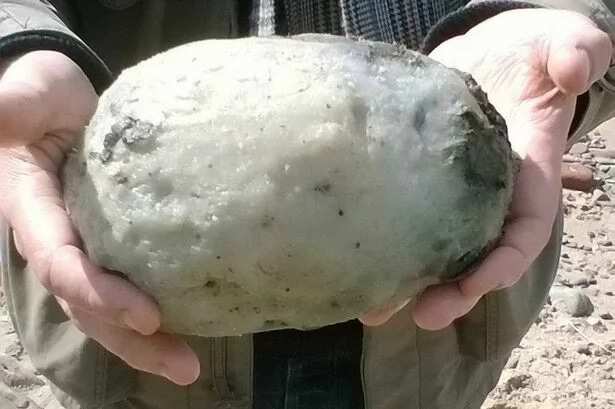 READ ALSO: Korina Sanchez Spotted at Yale University! Ano Nga Ba Ang Ginagawa ng 'Rated K' Host Dun?!
This couple from Lancashire, Gary and Angela Williams, discovered this smelly 1.57 kilogram rock by the Middleton Sands Beach.
Upon further inspection, they found it to be a piece of Ambergris, or commonly known as "whale vomit".
They have read about it in the papers recently, so they were truly ecstatic about their rare find!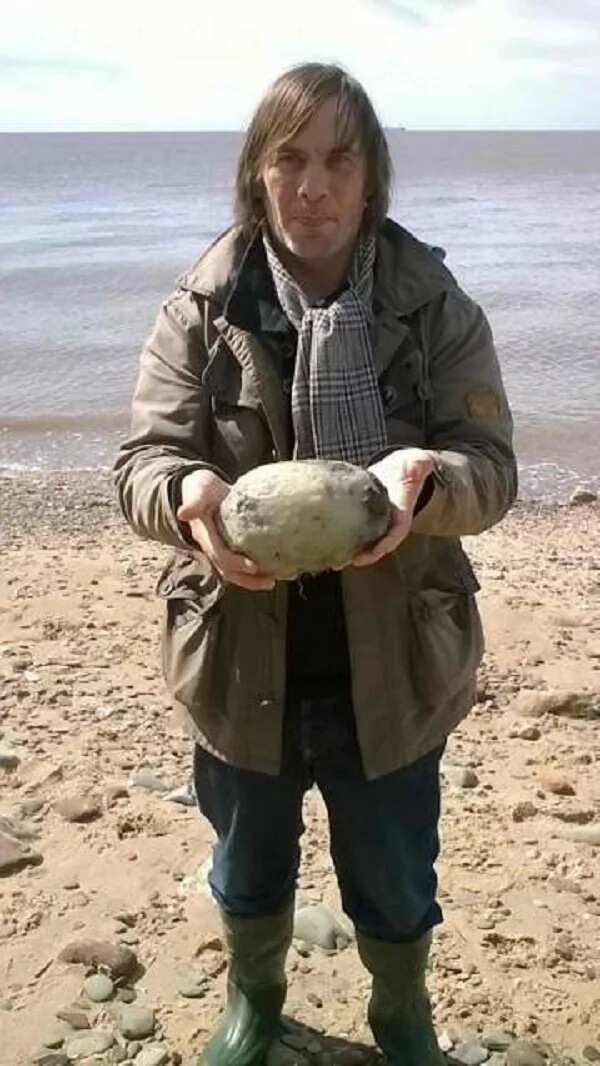 READ ALSO: 4-year-old Marries a 30-year-old Nurse; Mother of Child Stood As Witness!
This "vomit" is estimated to sell at around £50,000 or P3,242,210 in Philippine peso.
Ambergris is the waxy, hardened, and flammable substance inside the digestive system of sperm whales.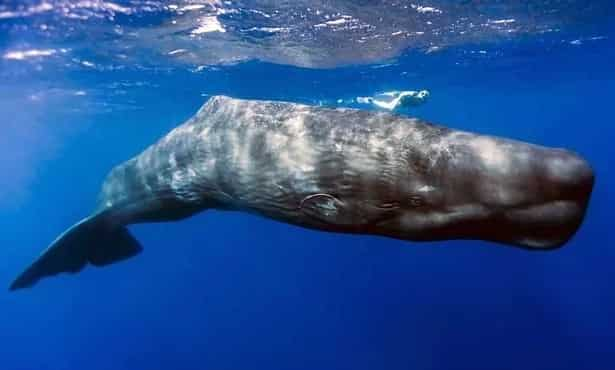 READ ALSO: Bride-To-Be Without Any Closest Girl Friends, Had Own Brothers Proxy As Her "Bridesmaids"
This is said to be used in the perfume-making industry, thus its costly price. And how ironic, right? How something so foul-smelling could be used for perfume-making!
"It was down a section of the beach where no-one really walks... It smells too bad though. It's a very distinctive smell, like a cross between squid and farmyard manure."
"It feels like a rock hard rubber ball. Its texture is like wax, like a candle. When you touch it you get wax sticking to your fingers."
This couple feels like they have just won the lottery jackpot with the all the money they will earn.
As of press time, they are dealing with potential buyers and doing negotiations.
Got similar, inspiring, or heartwarming stories, photos or videos? Please share it with us!

Also check out this latest KAMI video.
Want to watch more exciting and fun videos? Please Subscribe to KAMI YouTube channel now!
Source: KAMI.com.gh