-These two couples have among the most wonderful love story ever told.
-They've been married for 67 years, and even up to their dying days, they cheered up for the amazing years they've been together.
-The wife was diagnosed with bone cancer, and not long after, the husband got chest pain.
-The husband requested to be transferred beside his wife.
FIND OUT THIS INCREDIBLE LOVE STORY OF TWO COUPLES WHO LIVED UP TO THEIR WEDDING VOWS...
UNTIL THEIR DYING DAYS.

This inspiring love story between two couples who lived up to their wedding vows , "TILL DEATH DO US PART" are making stunning rounds on the net.
The story was initially posted on NTD.TV, and we find it delightful.
READ ALSO: "Don't Be Afraid To Take Chances." They Made Fun Of Him For Buying An Antiquated-Abandoned House But Not Until They Discovered The Truth.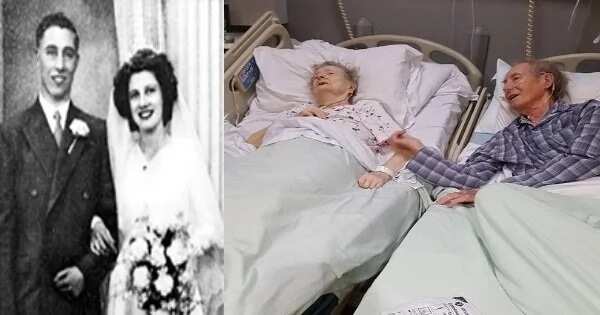 It is truly admirable to see two married couples who stayed together for more than 6 decades.
With these years of being together, they've experienced many things and kept wonderful memories together.
The admirable strength of each one's character have immensely marked and built a firm foundation that made their marriage stood still against the test of time, and that is something money can never buy.
READ ALSO: "A Simple Act Of Caring Creates An Endless Ripple." Watch How A Young Man's Life Got Changed By A Cake.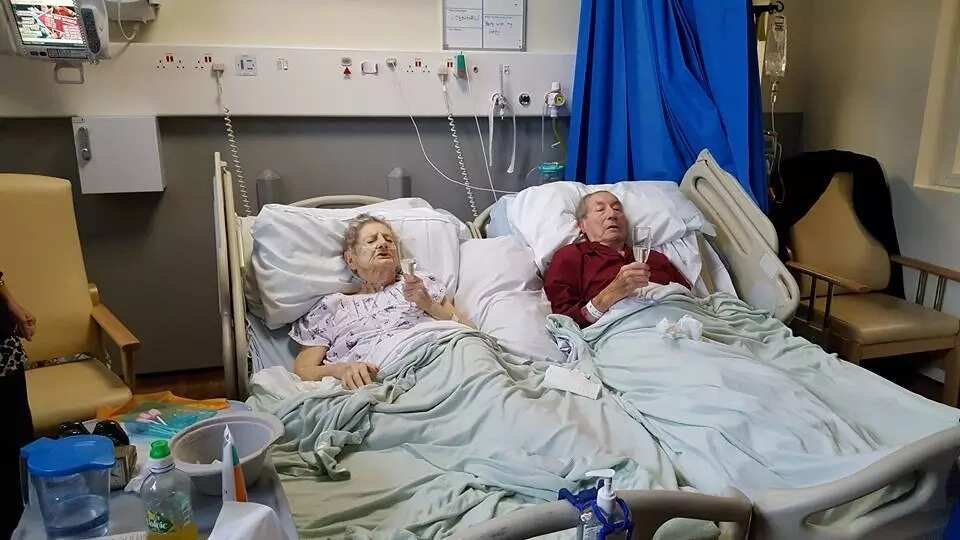 In 1950, Beatrice and Bert Whitehead sealed their union together as husband and wife.
87-year old Mrs. Whitehead and 90- year old Mr. Whitehead spent their years together as a couple with one happy family as they became parents and grandparents, and even until being great-grandparents.
Mrs. Whitehead decided not to undergo any further treatment for her bone cancer that she has been fighting for 6 years. She was admitted and confined at the Royal Hospital in the Greater Manchester area. She was preparing to die.
However, not long after, Mr. Whitehead all of a sudden developed a pain in his chest. So, he was admitted and confined for a chest infection at the same hospital where his beloved wife is at.
The staff of the hospital made a touching and heartwarming action when they helped the childhood's sweethearts to be beside each other again, and be together until the end of their time.
READ ALSO: Uncle's Plea For His Sick Nephew Diagnosed With Leukemia. Edwin Patriarca, An IT Student Seeks Help Online For His Little Nephew, John Jayden.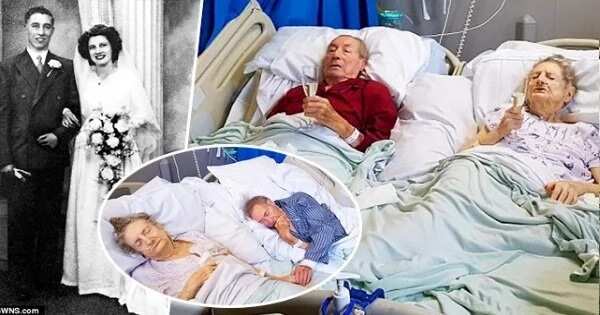 It was their daughter, 52-year old daughter, Suzanne who shared the wonderful story of her parents. She expressed gratitude towards the hospital staff for taking the effort of putting her parents together in one room.
When Mr. Whitehead knew about his transfer to his wife's room, he gave his biggest smile as narrated by his son-in-law Stephen Hall. The latter couldn't explain how touched he was, as he can feel how happy his father-in-law was with the situation.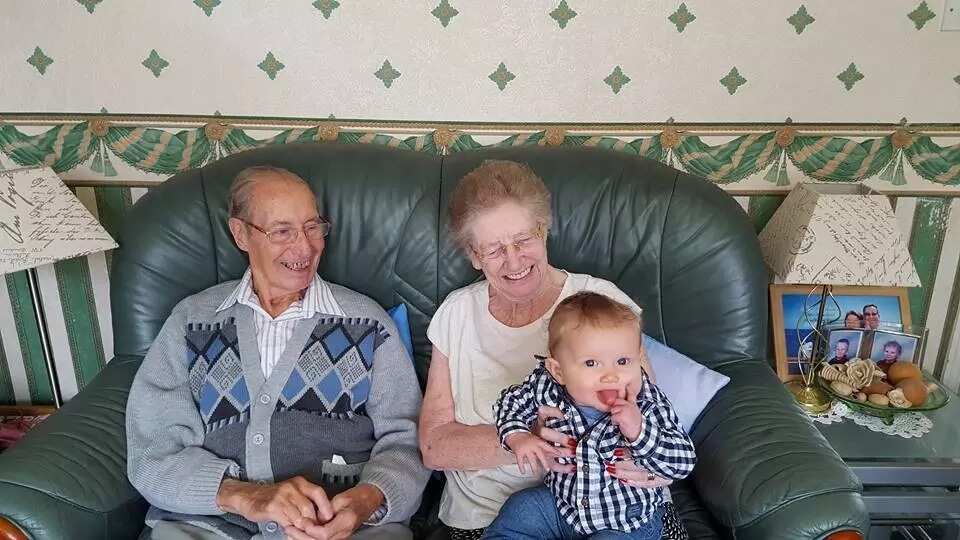 We all hope to have a beautiful story as theirs.