The Voice Romania judges went crazy over Pinay's blind audition performance!
The Voice Romania (Vocea Romaniei) 2016 was the 6th season of the talent show, where one Filipina captivated the heart of all the judges during the blind audition in which she performed the 2015 hit song "Rise Up" by Andra Day. Rose Marie Velasquez was a 28 year old vocal soloist from Arayat, Pampanga in the Philippines.
KAMI saw this video posted on different Filipino-related pages, like Team Philippines, of Facebook.
- This video was about the blind audition of the Filipina, Rose Marie Velasquez, in The Voice Romania Season 6.
- In the video, the moment Velasquez started singing one of the judges almost automatically turned his chair. As she was reaching the chorus the judges, except for one, became uneasy and were out and about on the judging area then they turned each other's seats giving Velasquez four coaches to choose from.
- This video was fun to watch and has reached over 4.7 million views, 47,000 likes, and 11,000 shares since it was uploaded.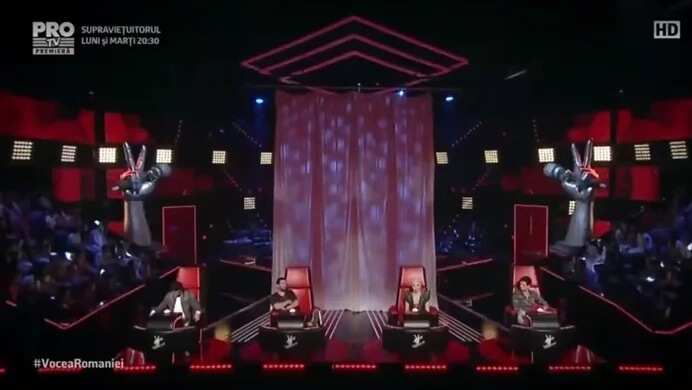 It was obvious that one of the judges, Mr. Marius Moga, was charmed instantly by the melodramatic voice of the female auditionee. The moment he heard her voice, his expression showed recognition and so he turned his chair first.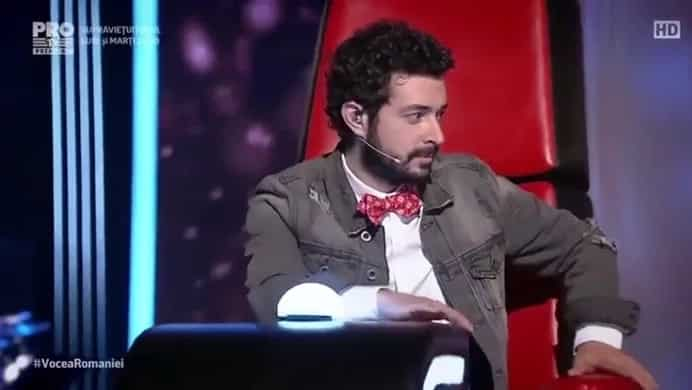 At the peak of the performance, judges became anxious and got out of their seats. Mr. Moga turned Mr. Smiley's chair, while Ms. Loredana Groza and Mr. Tudor Chirila had exchange of favors of turning each other's chairs.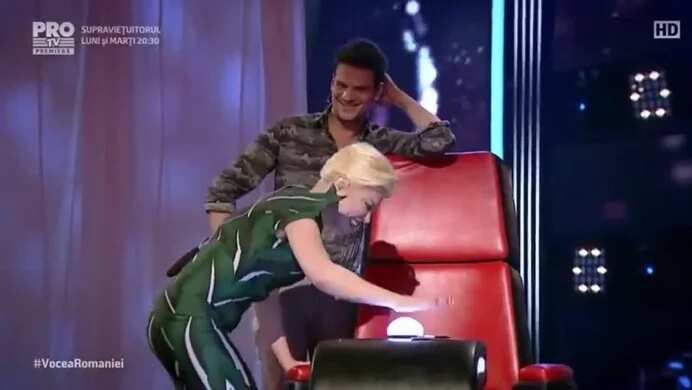 When the performance was over, the curtain was drawn up revealing the overjoyed 28-year old vocal soloist from the Philippines, Rose Marie Velasquez.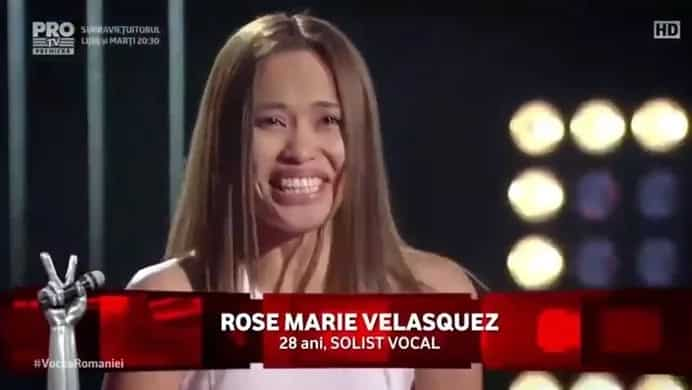 Let's see another The Voice memorable blind audition performance of a Filipino in this KAMI story.

Source: KAMI.com.gh