A series of photos that are now viral is very disturbing. Kami spotted the photos on Bisaya Ball.
A young man named Michael James Ramos Ramasasa posted a few photos of him in a thread and messenger to his enemy Ryan Rycel Canillas. Apparently, he's holding a gun and he told his Ryan he will hunt him, his girlfriend, and the whole family.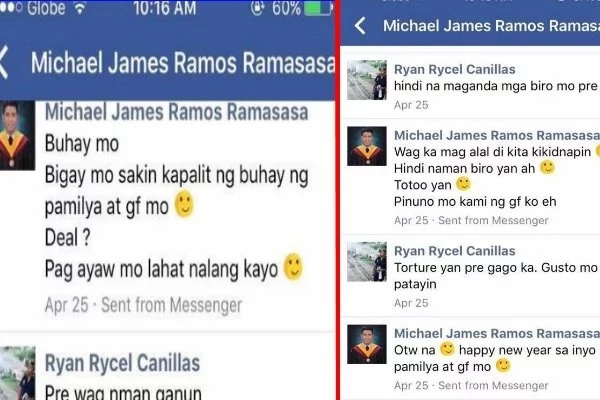 It is not clear who started an online war between the two men. Regardless, it is not right to post a photo that shows and promote violence, and it is not even right to threat a person.
This is a big deal as Michael is a graduating PCCR student. It is a big deal because he is a future policeman, and yet he's promoting violence.
Michael's girlfriend is also involved in threatening Canlas. Currently, many netizens are criticizing the couple.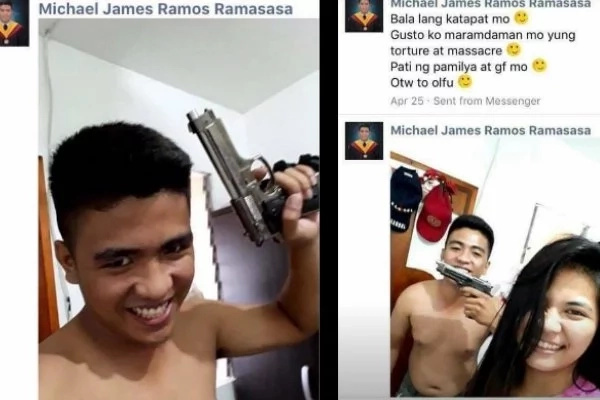 Meanwhile, Michael shared the series of photos of his convo with Ryan. Both of them made mistakes.
Meanwhile, after the photos went viral, PCCR has finally spoken about the issue!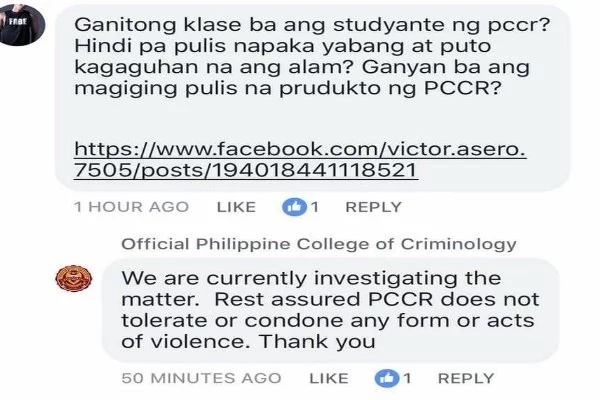 READ ALSO: Meet the hottest police officers in the Philippines!

Source: Kami.com.ph