A grandmother was seen buying lotto tickets.
She is Lola Preciosa Leonido, a frail old woman who is already alone in the world.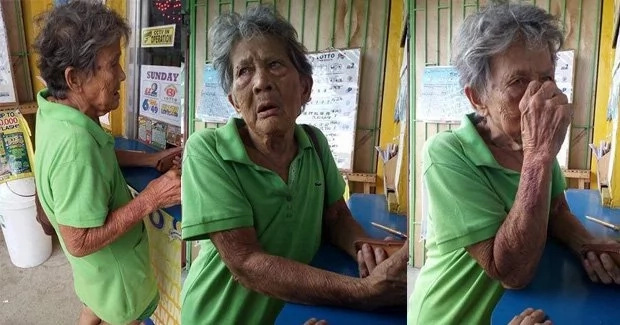 READ ALSO: Melai disappointed with Karla Estrada's baby shower gift
According to TNP, Lola Preciosa has 10 children but they all abandoned her.
She is now 80 years old and is trying her luck at lotto in the hopes that something good will come her way.
Lola Preciosa has P400, but she spent P280 buying lotto tickets.
READ ALSO: OFW posts hurtful message from brother who demands money
Some of her children work at call centers and there's also one working at McDonalds.
They even told her that she would be better off being run over by a vehicle on the road.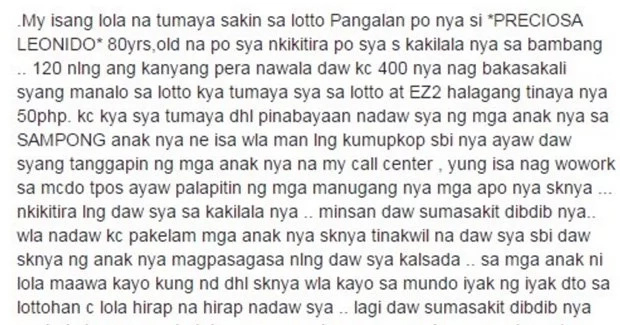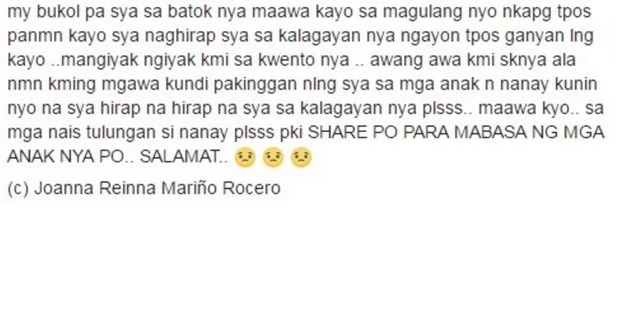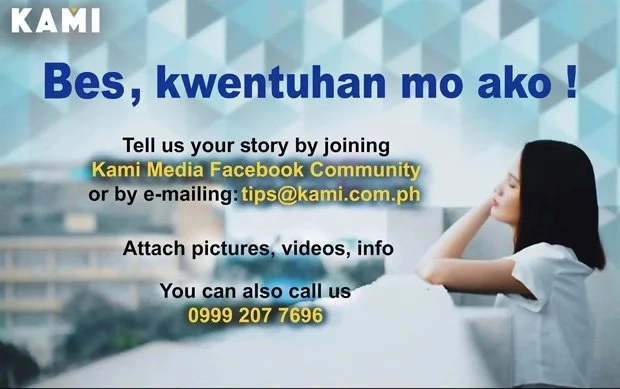 Source: Kami.com.ph