Long jeepney ride at any time of the day makes people get bored and sleepy. Kind drivers often entertain their passengers by playing music or listening to radio programs in order to make the journey worthwhile.
KAMI has found this video on Pinoy Viral Videos page on Facebook.
- This video was about a gay who was dubsmashing while riding in a jeepney. He dubsmashed until they reached the jeepney terminal entertaining his fellow passengers along the way.
- In the video the gay was enjoying dubbing songs "Mahal Ko o Mahal Ako" and "Ikaw" complete with facial expressions and actions. Since the songs were love songs, he once in a while glanced and pointed at a man across him as if his performance was for him but the man did not pay him any attention.
- This video was posted to share good vibes with others.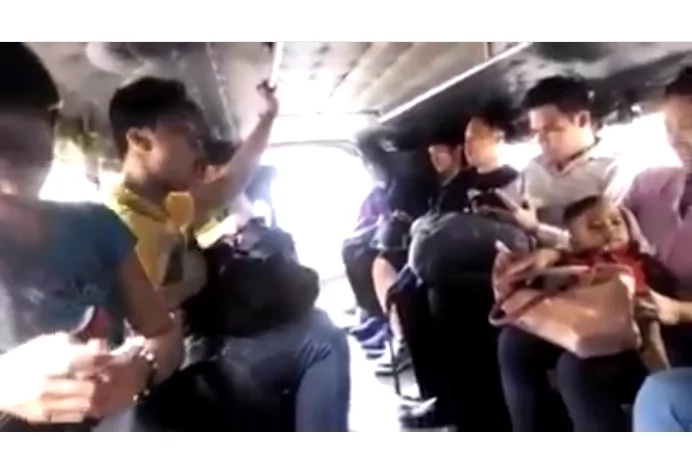 A few minutes in the beginning of the video, the "man" in yellow was dubbing the "Mahal Ko O Mahal Ako" song of KZ Tandingan. The said song was almost done and so he finished his performance with a big smile towards his audience.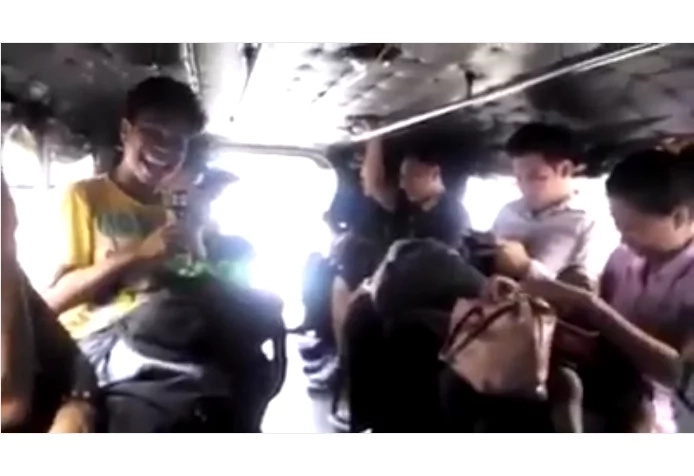 The next song he dubsmashed was that of Yeng Constantino's "Ikaw" in English "You." Because of the nature of the song which is dedicated to the better half of the singer, the gay noticed the man sitting almost across him and made some gestures of dedicating the song to him.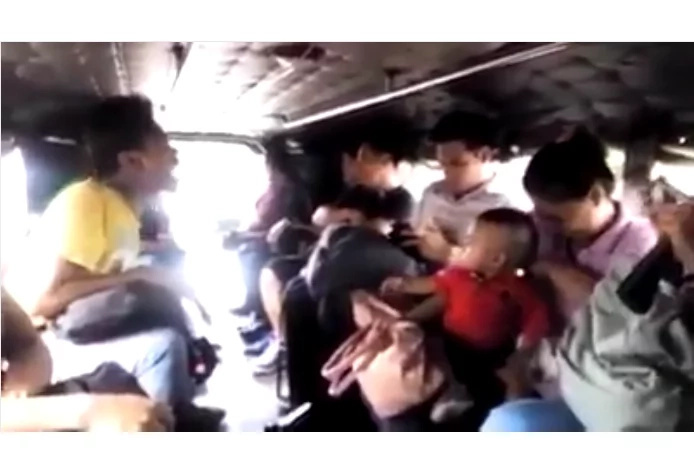 Reaching the peak of the song, the gay sat right across the man and expressed the song well. Whenever the work "ikaw" (you) was mentioned he stared or pointed his finger at the man. However, no matter how hard he tried the man across him was so immersed in using his cellphone and was just using it all through the ride not giving him even a glance.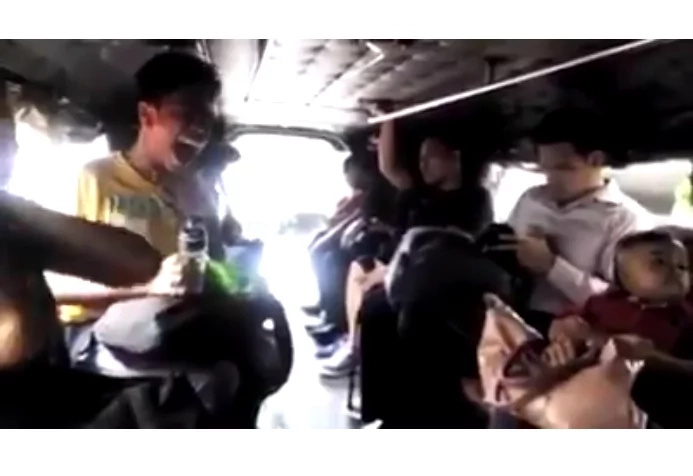 Enjoy the ride with this KAMI laugh trip video.

Source: Kami.com.ph