Lovable Anne Curtis plays a big role in the showbiz industry. She's funny, she's humble and of course she's pretty.
There are better reasons to appreciate Anne… reasons that will let you know more about her career and her personal life.
Want to know more about Anne Curtis? Don't hesitate to check this out! We're sure that you'll find her more attractive after reading this list.
READ ALSO: Charo Santos has become smitten with Korean actor Lee Min Ho
1. We've been watching her since her youth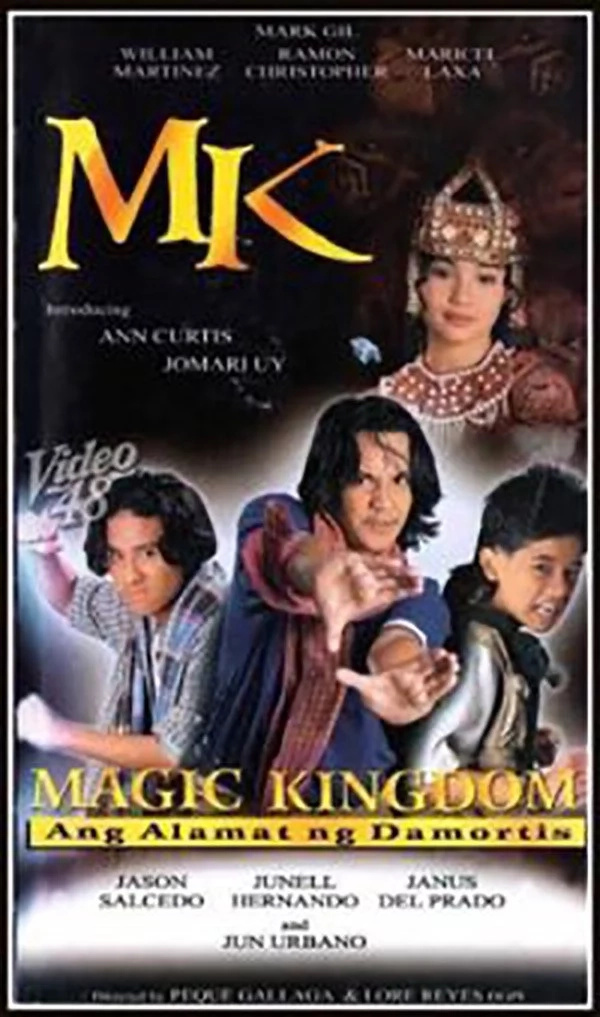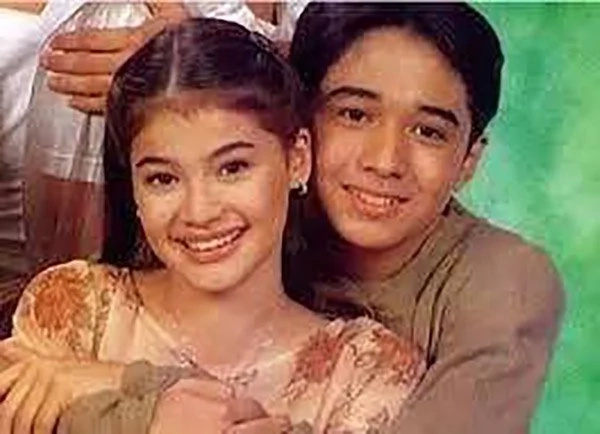 She rose to stardom with the support of her Mom. She appeared as Princess Dahlia in Magic Kingdom: Ang Alamat ng Damortis in 1997.
In her teenage years, we watched her as Emily/Em in T.G.I.S. (Thank God It's Sabado) when she was still under GMA Network. After leaving the network and transferring to ABS-CBN, the rest is history.
2. She singlehandedly played four major characters in one series. The one and only "Dyosa"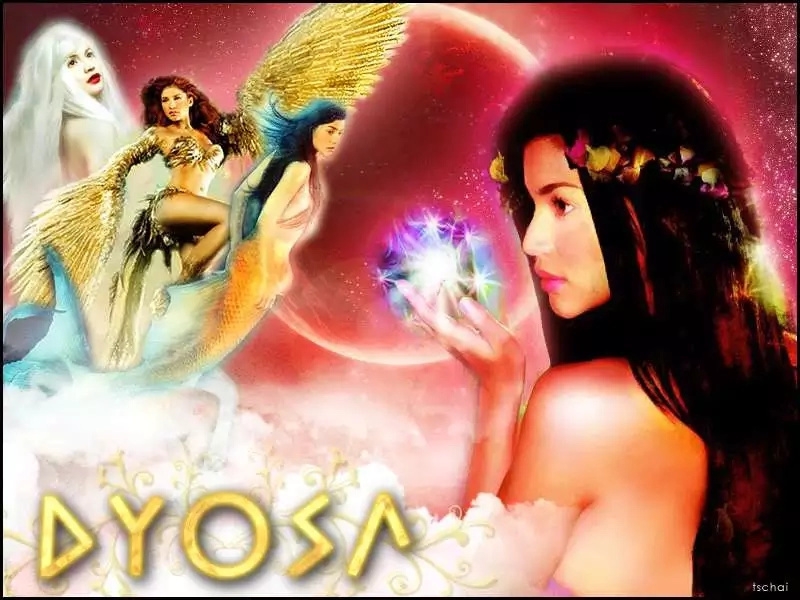 The 2008 fantaserye Dyosa caught the attention of the Filipinos when they saw Anne in different roles.
To give you a summary, Dyosa is about the story of Josephine. She's the Takda or the Chosen One to save humans from the evil Kasamyans, and here we see Josephine transforms into a centaur (Dyosa Tierra), mermaid (Dyosa Agua), and harpy (Dyosa Cielo) to battle her foes.
3. She's Anne-bisyosa, your unusual pop singer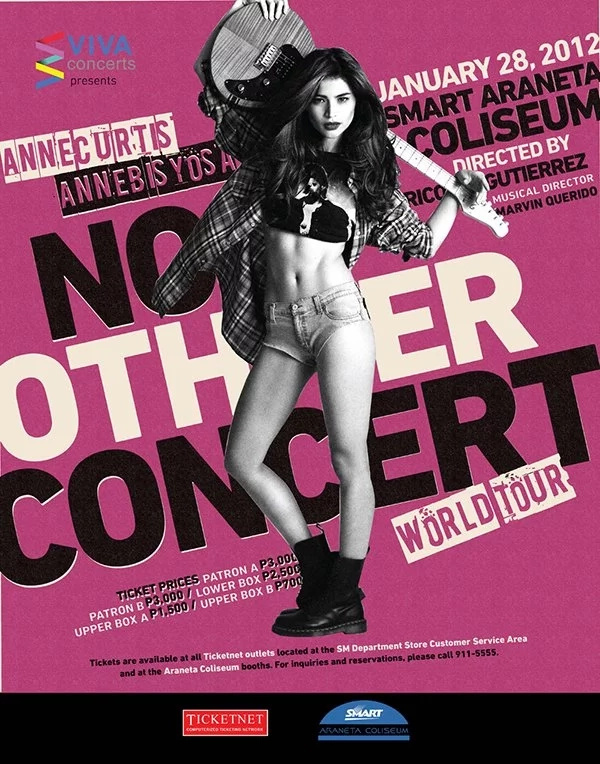 Her confidence and wit made her win the hearts of the people through her music. She started singing out of tune but you can genuinely feel her heart in her songs.
Unlike the artists that we normally follow for their breathtaking songs, Anne's music career destroyed the stereotype for aspiring singers.
She even had her first solo concert entitled Annebisyosa: No Other Concert World Tour in 2012. This breakthrough was followed by several international concerts. Her latest album is entitled Forever Young that was released this year.
READ ALSO: Jealous Erwan asks for photo with crush after seeing Anne's with another man
4. She's a certified Kuyakoy Queen
Watch the video here:
Did you know that Anne has a mannerism outside the stage? Her co-host Teddy Corpuz in It's Showtime! took videos of her doing… kuyakoy!
For those who don't know the word, kuyakoy is a movement of the legs by swinging it. In this video, we see Anne does it without even noticing she's doing it. Teddy's excellence at recording her kuyakoy moments led to a series-like video containing 'Kuyakoy Queen's moves'.
5. She's an advocate for the poor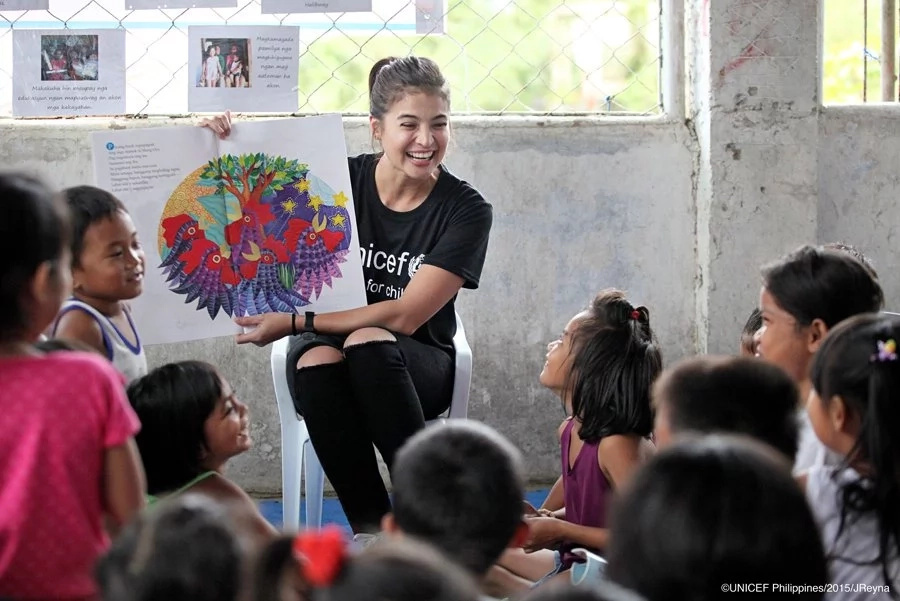 You may see her as the fashionable and glamorous celebrity but she isn't that all.
She has kind heart for those in need.
In 2015, she was appointed as the newly celebrity advocate for UNICEF Philippines. After the typhoon Yolanda left Leyte devastated, she visited parts of Leyte to see the conditions of the people and the relief operations in the area.
"I am honored to join UNICEF on this very fulfilling and meaningful trip. I am deeply touched by how children and families have coped and are building back their lives."
She also launched a marathon called Heroes for Children Run to benefit UNICEF's 1,000 Days of Life campaign. This year, she introduced her first children's book entitled Anita, The Duckling Diva.
6. She can take daring roles

Contrary to what we see in It's Showtime!, Anne has had different roles portraying very different characters from what we usually witness.
In 2011, she took the role of a mistress in the movie No Other Woman that became a box office hit. The movie tackles the issue of third party in a martial relationship, while in 2012 she took the role of Rafi Delgado who will fight for her man against Sam Montinola (Andi Eigenmann) in the movie A Secret Affair.
READ ALSO:
7. She's been in an American movie
You might not know, but Anne was starred in an American movie. Blood Ransom is a 2014 indie thriller film that's about vampire mythology. Spooky.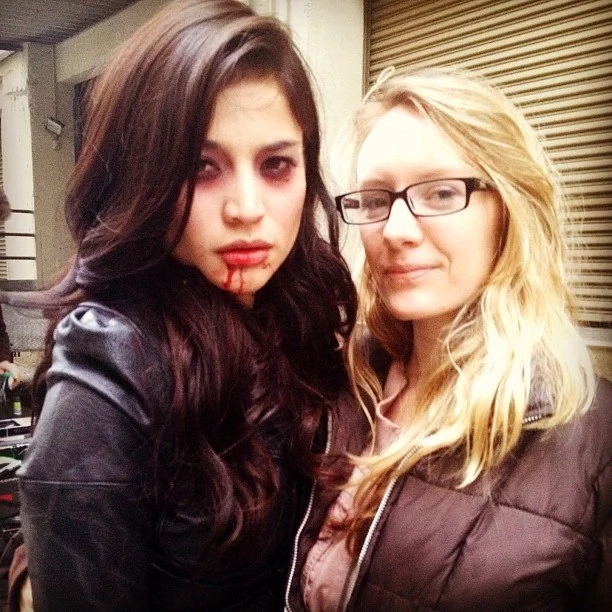 The movie centers on the story of Crystal (Anne) who fell in love with Jeremiah (Alexander Dreymon). The two escape from Roman (Caleb Hunt), the person who transformed Anne into a monster. Crystal wants to become human again, yet she's torn between two choices: to kill Jeremiah in order to live, or to follow a difficult plan that will turn her back to her humanity and live with his love.
8. She's definitely hot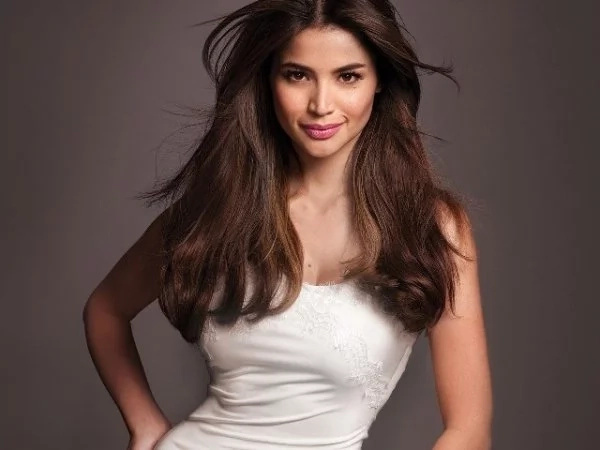 Yep, we can't deny that she's sexy. Anne's lovely face is combined with her gorgeous body that made her more popular when talking about what it means to be sexy.
This is further supported by the fact that she's included in FHM's Filipinas. In 2007, she ranked 9th, while she ranked 11th in 2015.
9. She's funny
Anne Curtis is known by her co-stars as magugulatin, which makes her the center of pranks.
In the videos, we see Anne being shocked both by Vice Ganda and Jhong Hilario. She looks like in a horror movie when she screams. Haha!
10. She's deeply in love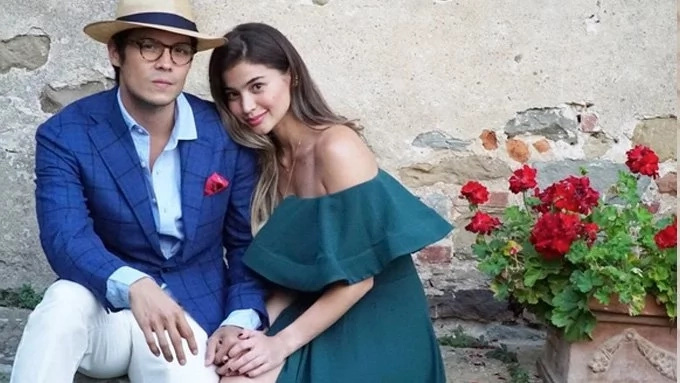 After having failed relationships with Oyo Sotto, Richard Gutierrez and Sam Milby, Anne has finally found the man who'd (hopefully) marry her in the near future.
Anne has been with her boyfriend Erwan Heussaff for five years. The 30-year old actress still can't marry her boyfriend who's currently a restaurateur and food blogger, because she still has projects to finish. But hopefully, we're going to see her happily married along with her friends.
*Photos used are for illustration purposes only. We do not own the photos and no copyright infringement is intended*

Source: Kami.com.ph