KAMI spotted this wedding photo from a facebook page of James Day Photography.
This Photo captured the attention of the netizens and made them want to know the story behind this Picture.
READ ALSO: Viral video reveals emotional wedding proposal...this will surely make you
The portrait features the groom leaning in to whisper, tears in the bride's eyes, and a perfectly captured sunset glowing on the two.
While it is a captivating picture, the story behind it is what caught people's attention on social media.
READ ALSO: Bride's emotional goodbye with her dog goes viral
Wedding photographer James Day narrated in a Facebook post how he captured the sincere moment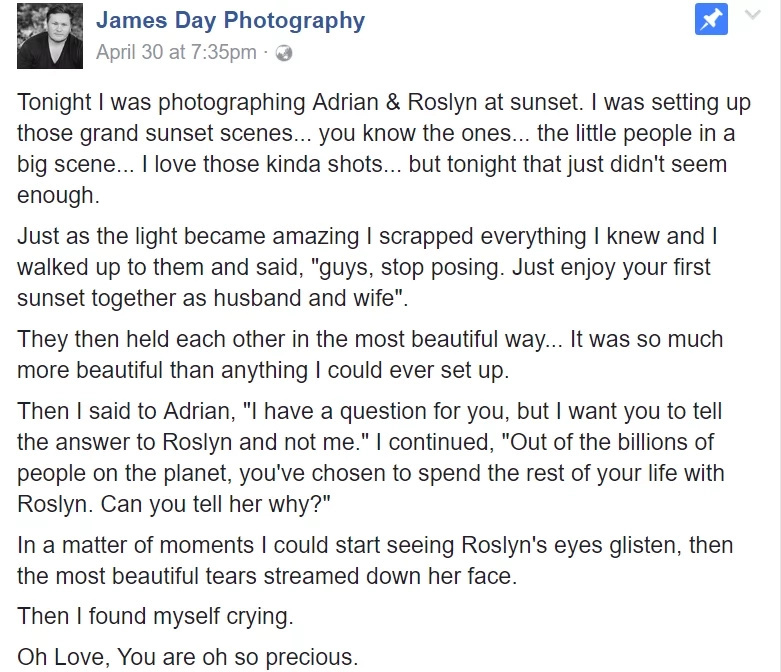 This Photo which has since garnered over 230,000 likes and 53,000 shares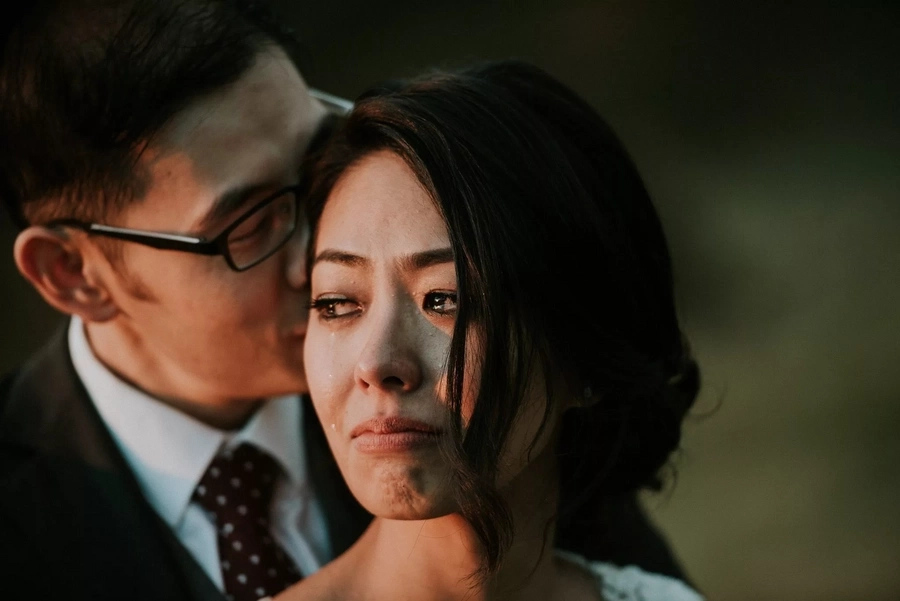 Day also shared the original "grand sunset" shot, which is also very dramatic.
READ ALSO: Father Of The Bride Stops Daughter's Wedding For The Best Reason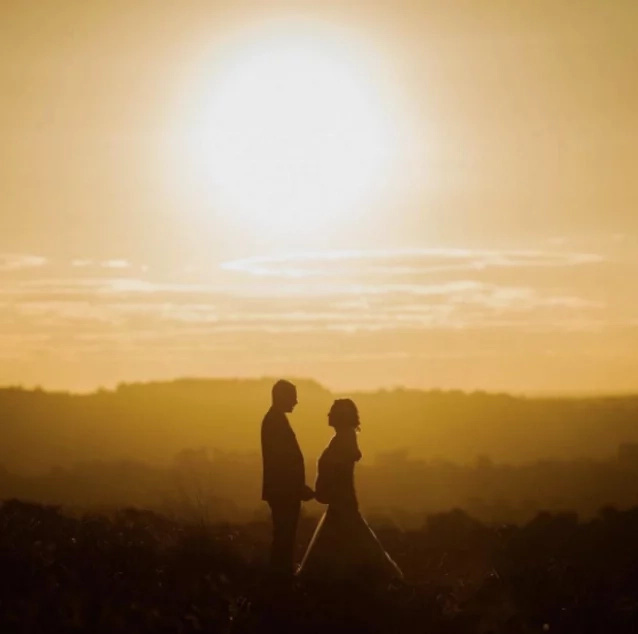 *Photos used are for illustration purposes only. We do not own the photos and no copyright infringement is intended
Credit: @jamesdayweddings

Source: Kami.com.ph