You might have seen the recent post of Kami regarding a Jollibee service crew who slammed a netizen because of her thoughtless remarks.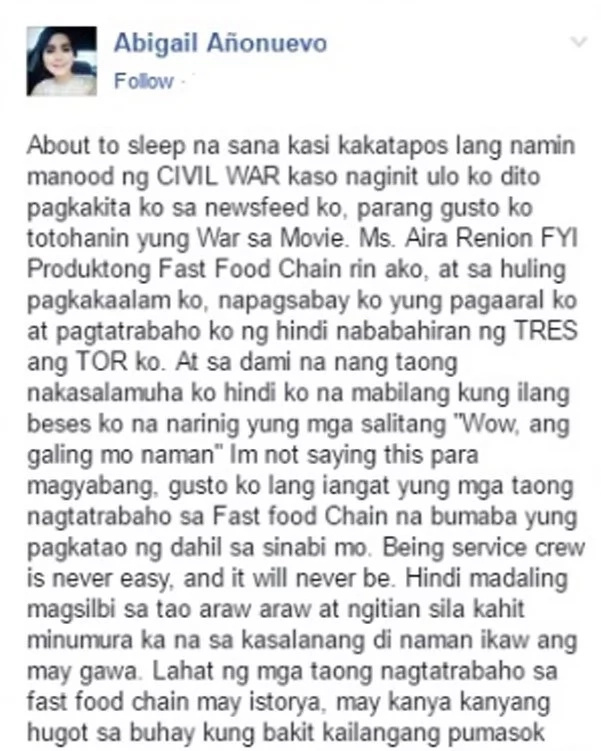 READ ALSO: 7-year-old dies because of his parents
Well, it seems that she has awakened the feistiness of all other service crew out there.
Verlene Reyes emphasized the number of things they have to memorize.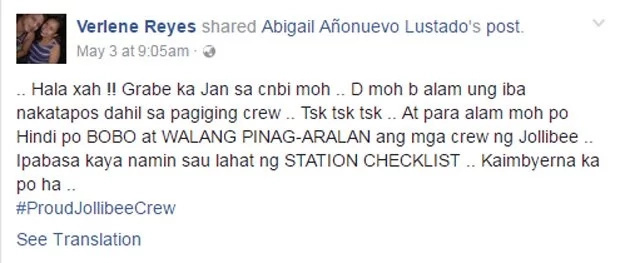 READ ALSO: Cobra and python fighting on the streets is a must-watch
Mon said that those who look down on service crew can't really handle their jobs.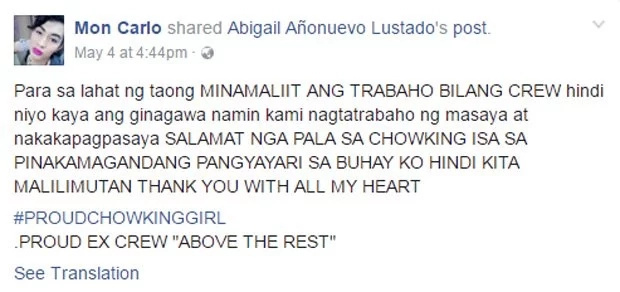 Ra Chei stated that she's proud of being a service crew as she has survived the rigors of it all!

READ ALSO: OFW posts hurtful message from brother who demands money
They stood right behind her and likewise provided her support!
Karen gave all working students a huge salute!

Their statements were clearly slamming "conyo" girl.
Well, after the backlash, she might not be so keen about "insulting" service crew of Jollibee, and other fastfood chains for that matter.
Source: Kami.com.ph