-We must always be mindful of every single person we meet day by day.
-Some of them go through struggles we can only imagine. Some of them are on the brink of giving up. And then there are some, who are clinging on to whatever little ounce of hope is left within them.
-This is the story of an old man, a weary soul, famished and dirty, in search for family.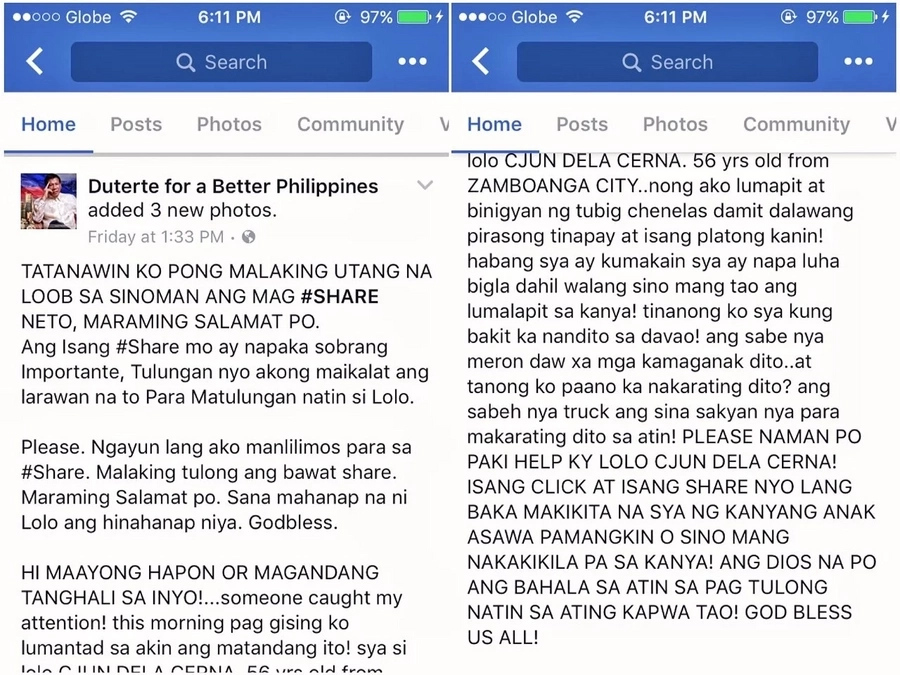 READ ALSO: This Viral Photo of a Construction Worker Will Truly Inspire You – How a Laborer Decided to Spend Labor Day
KAMI came across this Faceook Page 'Duterte for a Better Philippines' and this story caught our eyes.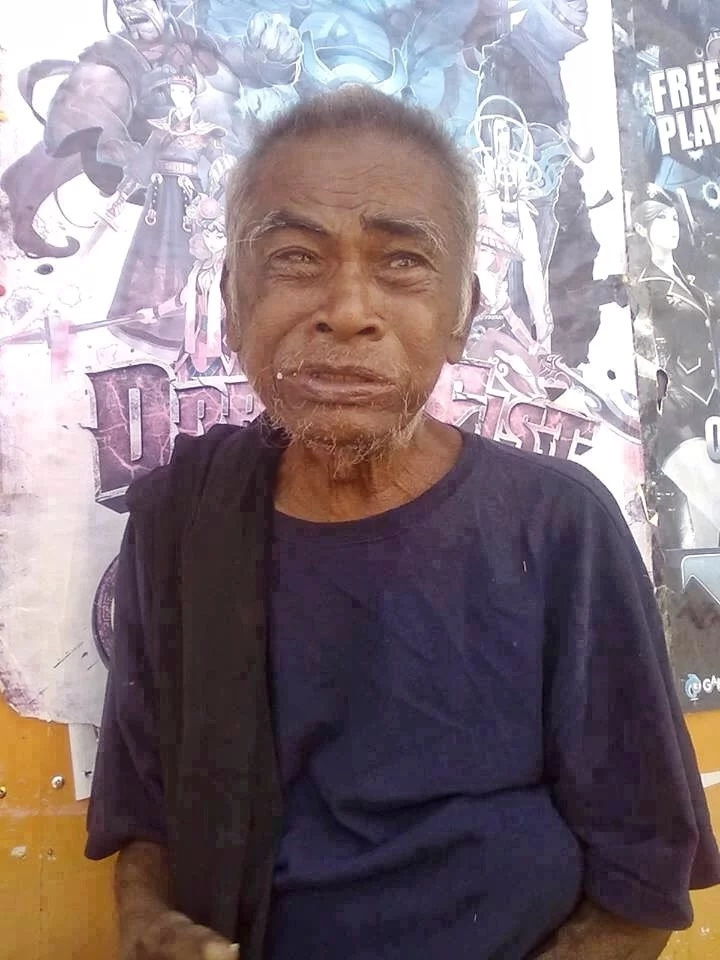 This man is lolo (grandfather) CJUN DELA CERNA, 56 years old, and from Zamboanga City.
He is currently in Davao City, looking for relatives or any members of the family that might pity him and take him under their care.
When asked how he got to Davao, he said he rode different delivery trucks just to get to the city.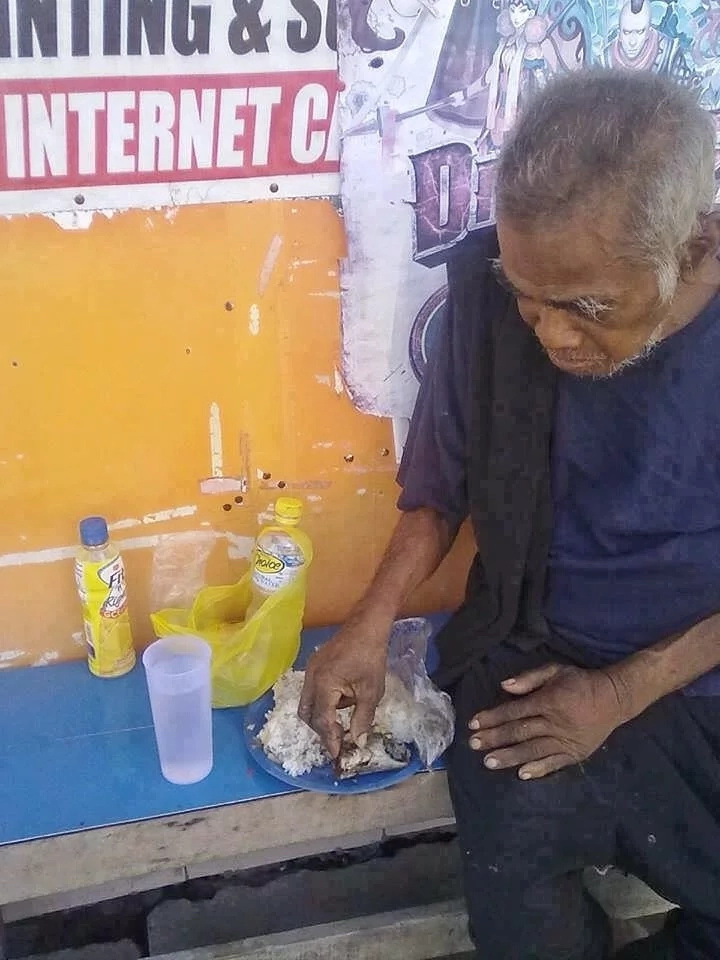 READ ALSO: This Anaconda Definitely Don't Want None! Must-watch: INTERESTING VIDEO of Anaconda vs. Tractor Excavator
He was given food - rice and bread, water, a pair of slippers and a change of clothes.
Netizens were quick to react on the post, offering advice and suggestions. They suggested on which government agencies they could possibly go to to seek assistance.
We are one in prayers in the hope that Lolo CJun finds his relatives the soonest.
We hope that he finally finds a sense of family, have roof above his head, and food to nourish his body and soul once more.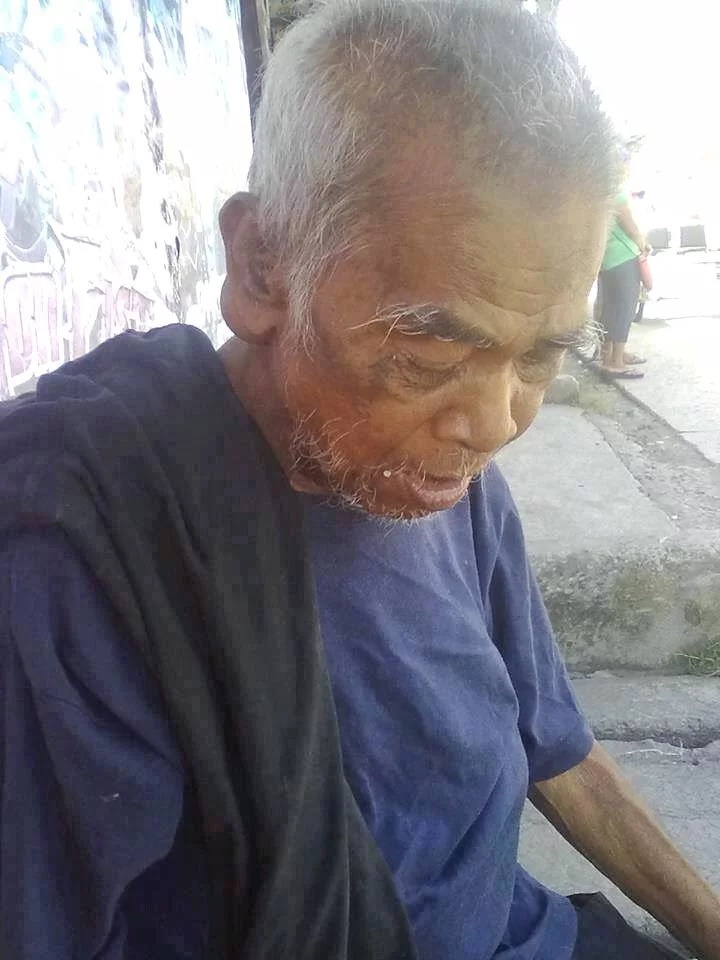 This is one of those stories that make us believe that indeed, there is hope for humanity.
Got similar, heartwarming, or interesting stories, photos or videos that you want to share? Please send it to us!

Also, check out this new KAMI video now. Watch!
Source: Kami.com.ph