Netizens tried the Facebook new featured upgrade in Messenger and end up with hilarious Chatbox names which is a real hit
-When Facebook Messenger updated its features to include the ability to create nicknames in our chat boxes, a lot readily welcomed this upgrade.
-From changing names into cartoon characters, to your terms of endearment, to secret code names, everyone seemed to be enjoying creating pseudonyms on Messenger.
Such is the case of this mother-daughter tandem, who decided it was fun to borrow names of local celebrities or artists (artistas).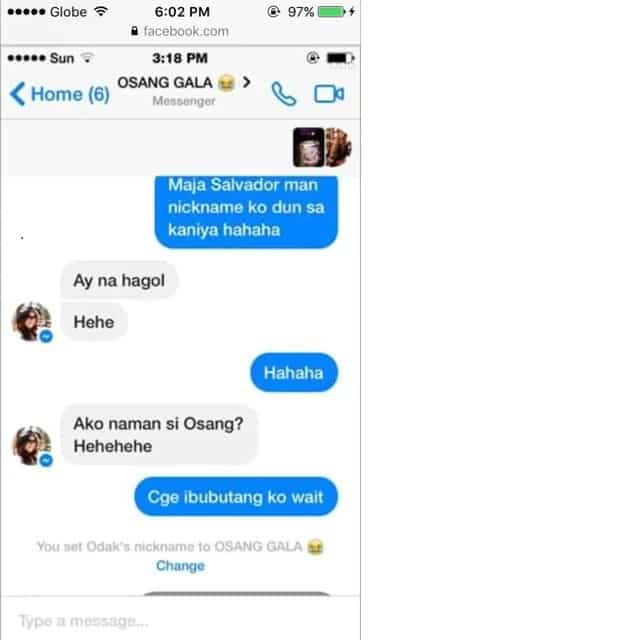 READ ALSO: TRENDING 56-year-old Lolo's Journey of Searching for Family. His Heartbreaking Story Will Make You Want to Hug Your Own Grandparents
While the daughter seemed to like being 'Maja Salador', it looked like the mother was not too happy to be called 'Osang' (nickname of local actress Rosana Roces) anymore.
They even started toying around with Osang's name, bringing in 'Osang Gala', a close call to 'Asong Gala' which in local dialect is taken to mean "stray dog".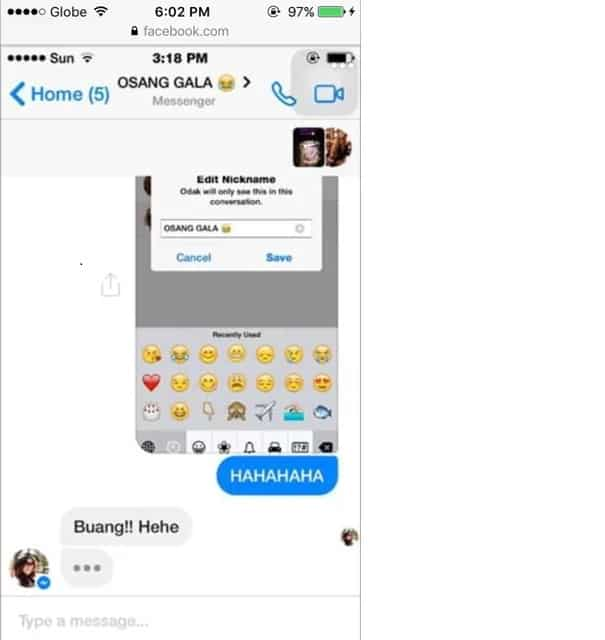 READ ALSO: This Viral Photo of a Construction Worker Will Truly Inspire You – How a Laborer Decided to Spend Labor Day
Later, the mother decided she looked more like an 'Andeng' – which is the screen name of actress Bea Alonzo in a primetime series – than an 'Osang', thus necessitating the need to change her nickname once more.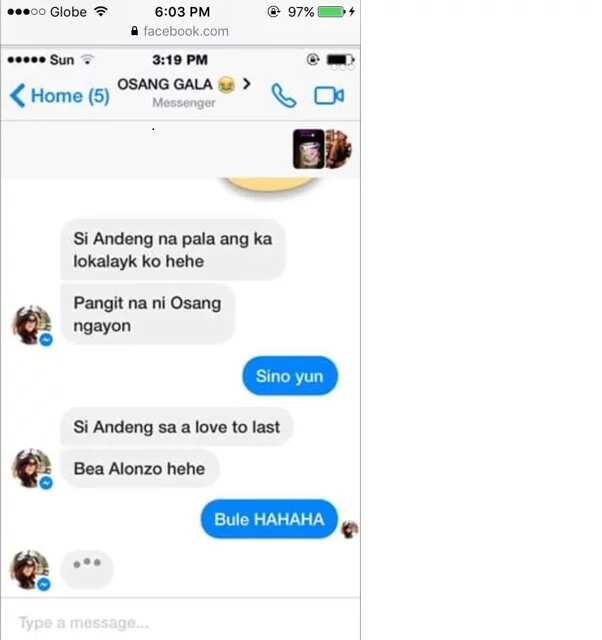 Follow this mother-daughter duo's funny exchange of messeges!
READ ALSO: This Anaconda Definitely Don't Want None! Must-watch: INTERESTING VIDEO of Anaconda vs. Tractor Excavator
Got similar, heartwarming, or interesting stories, photos or videos that you want to share? Please send it to us!
Also, check out this new KAMI video now. Watch!
Source: KAMI.com.gh